Greta Thunberg's Father Says She Is Very Happy with Climate Activism, But He Worries
Published Mon Dec 30 2019 By Sea
While Greta Thunberg is very happy about continuing her climate activism journey, her father is worried for the impact of her international fame.
The year is coming to a close, and Greta Thunberg is back to Sweden for the Holidays. Of course, everybody needs a break. But she won't be gone for long. As the year in climate change has been defined by Greta, her father, Svante Thunberg, feels like it was a bad idea to let her embark on the journey.
It wasn't all for waste though (it still isn't). When she started to go forward with her Friday Protests and was later supported, it helped her deal with depression and her Asperger's Syndrome. She was worried and often angry over the fact that no one is doing anything to tackle the global problem. She wanted to do something. Once she did, her mind was in a sound place, and her depression started fading away.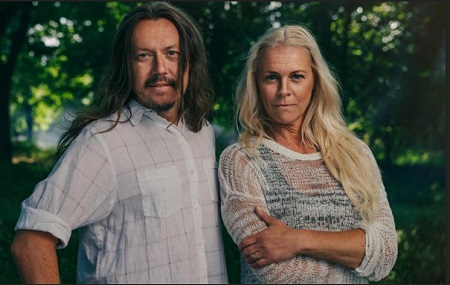 Svante is happy for her daughter's content in climate change but still worries about the impact of the negative fame.
Source: Inc.
Svante spoke with BBC on the 'Today' programme while filling in the guest seat for her daughter and revealed he thought it was a bad idea for her to stage the school strike, the very strike that skyrocketed her fame.
Before the 16-year-old (turning 17 this January) started her journey, Svante said, "She stopped talking ... she stopped going to school" and that it was a nightmare for a parent.
Ready to do anything to save her daughter, the Swedish actor and his family started to do what she wanted for the planet. But the major reason they did was to save her after all. But now, "She dances around, she laughs a lot, we have a lot of fun — and she's in a very good place."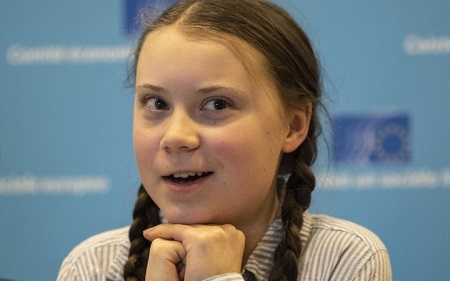 Greta is now a happier soul than she was before her climate change activism.
Source: Getty Images
However, he was also concerned about all the negativity that's bound to head her way and also those comments already stoned at her. Despite it all, she is happy to be doing what she wanted after such a childhood.
While the UK was already getting attention, it was only after she came to the US and gave the speech at the UN Climate Action Summit in NYC that she shook waves in the west. She's had murals painted, while some of them were also later tainted, got the support of A-list Hollywood and British celebrities and even has a documentary of her own coming to Hulu in 2020.
Stay tuned and connected to GlamourFame for more Entertainment content.
-->