Gucci Mane Net Worth - The Rapper and His Wife Flaunt Massive Combined Net Worth in 2020
Published Sun Nov 29 2020 By Eric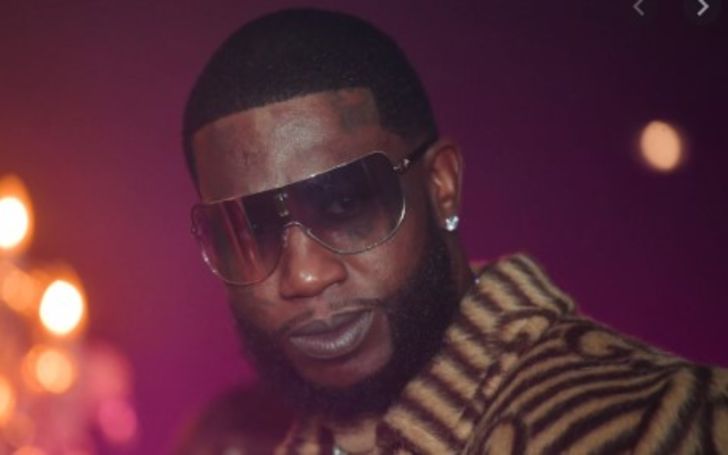 How Rich is the American rapper Gucci Mane? Let's learn his net worth.
Gucci Mane is one of the famous faces in the hip hop industry. His actual name is Radric Delantic Davis; however, his stage name, Gucci Mane, is preferred by the crowd.
With his years of hardship and talent, Mane has accumulated massive success, not only in his profession but also on the financial side. Because he frequently flexes his lavish life in the media and his music video, it's pretty normal for people to put their concern to learn about his earnings. Therefore, today's article will be all about Gucci Mane's net worth and financial success.
How Rich is the American Rapper, Gucci Mane? What's His Net Worth?
Straight to the point, the American rapper Gucci Mane holds a massive net worth of $12 million, as of 2020. Yes, he is rich, and credit goes to his musical talent. Further, his hard work and persistent attitude towards music biz are also the reason behind his financial success.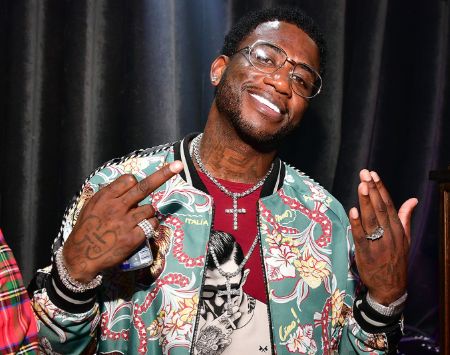 The American rapper Gucci Mane is rich.
Photo Source: Highsnobeity
Talking more about how Mane generated massive piles of moolah? We think some credit can be given to his early start in the music field. Indeed, he began rapping at the age of 14. With an early start, he got enough time to sharpen his skills to be a successful artist.
Also Read: The Kardashian-Jenner Clan accumulated a staggering Net Worth But Who is the Poorest Among the Richest?
With some ups and downs over the years, Mane now even founded a couple of companies. According to Money Inc., he first founded LaFalre Entertainment in 2001. After then, in 2007, Mane started another label, 1017 Records. Further, he also owns a clothing line called Dekantic.
Mane's Wife, Keyshia Ka'oir, is a Millionaire
Not only Gucci Mane holds the tagline of a millionaire but also his wife. He is married to Keyshia Ka'oir, a Jamaican-born model, actress, and entrepreneur.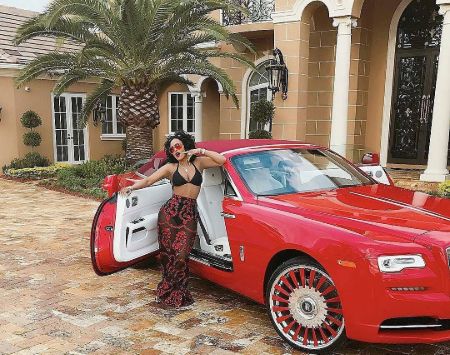 Mane, 40, is married to his better-half, Ka'oir, 35, an entrepreneur, model, and actress.
Photo Source: Pinterest
Mane's spouse has an impressive net worth of $10 million. She banked that level of fortune from her work as a model and actress. Furthermore, she's a smart businesswoman who generates quite a lot from her firms. She founded Ka'Oir Cosmetic, which was launched in 2009, Ka'Oir Fitness, and Ka'Oir Hair.
The Veteran Gucci Mane Earning From His Albums
As per reliable sources, Mane has released thirteen studio albums and over seventy-one mixtapes throughout his career. He has collaborated with many renowned artists, including Drake, Lil Wayne, Chris Brown, Selena Gomez, Mariah Carey, and Marilyn Manson.
According to Celebrity Net Worth, Mane made $430,000 from his album The State Vs. Radric Davis, in 2009. Subsequently, in 2010, he made $175,000 from sales of The Appeal: Georgia's Most Wanted.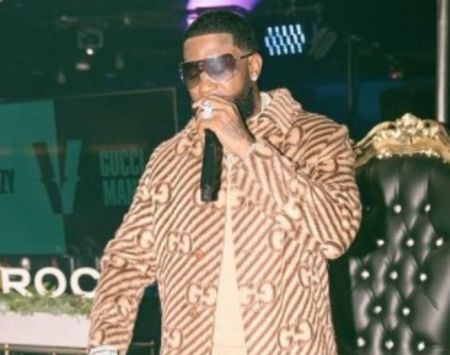 The veteran rapper Gucci Mane made millions worth lifestyle through the sales of his successful mixtapes and albums.
Photo Source: Instagram of Gucci Mane
Speaking more of Mane's album earnings, his Trap House 5 earned him $8.7 million, The Middle Man earned him $5.4 million, and Brick Factory 3 earned him $7.1 million, as noted by Wealthy Persons. In addition to that, his other musical projects like Views from Zone 6 and 1017 Mafia: Incarcerated generated him $4.0 million and $3.4 million, respectively.
Click To Know: Ben Zobrist Rakes in Millions of Dollars Every Year; What about His Wife, Julianna Zobrist Net Worth?
With critically and commercially successful mixtape and albums, Mane even made his name on FORBES' Hip-Hop Cash Kings list back in 2010.
Mane also made his fortune from working on cinematic projects. In 2013, he made $100,000 for appearing in the movie Spring Breakers.
Gucci Mane Garage is Filled with Lavish Four –Wheelers
The 40-year-old Mane is a millionaire, and by now, it's pretty clear how he made his fortune. Keeping that in mind, it's easy for anyone to picture him owning luxurious items.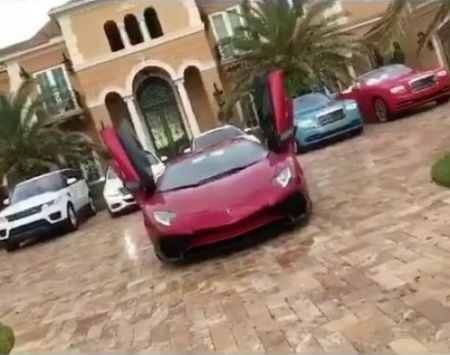 I Think I Love Her singer Mane loves to collect lavish and expensive cars.
Photo Source: Vlad TV
Mane owns tons of real estate in many places. One of which frequently made its appearance in his wife's Snapchat was the $9 million worth mansion, consisting of luxurious bedrooms, well-managed bathrooms, a swimming pool, a living room, and more.
You Might Also Like: George Clooney Is Close to Becoming A Billionaire; Added $500 Million In his Net Worth From Coffee and Booze Business; How He Spends His Millions?
Besides houses, he owns stylish and expensive four-wheelers. His garage is filled with luxury cars, including Dodge Challenger, Ferrari 612, Bentley Mulsanne, Ferrari 458 Italia, and a Lamborghini Gallardo.
For more information on your favorite celebrities' lifestyle and other news, stay tuned to Glamour Fame, and don't forget to sign up for the newsletter.
-->