Who is Hailie Jade's Boyfriend as of 2021? Learn About Her Relationship Status Here
Learn about Hailie Jade's boyfriend as of 2021? Here's the complete detail
Hailie Jade Scott (born December 25, 1995), widely known as Hailie Jade, is the daughter of famous rapper Eminem and Kimberly "Kim" Scott. She is an Instagram influencer with over 2 million followers.
As a child, she studied at Cherokee Elementary School. She also went to Chippewa Valley High School and graduated in 2014 and likewise. She then went to Michigan State University (MSU), located in East Lansing, Michigan. She also took an academic degree from the college in June 2018.
As the daughter of a popular rapper, many people want to know more about her real-life relationship. Continue reading to know more.
Who is Hailie Jade's Boyfriend?
Hailie Jade is currently dating college sweetheart Evan McClintock. Hailie and Evan both attended Michigan State University and started going out in 2016.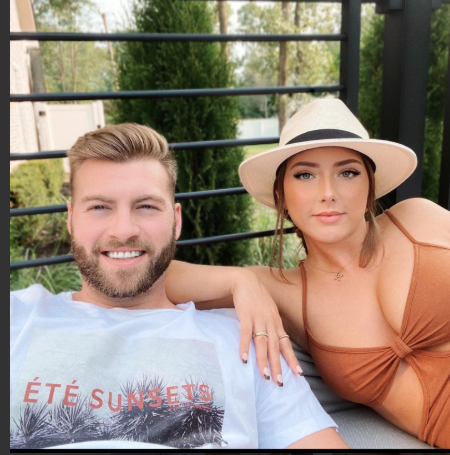 Hailie Jade is currently dating her college sweetheart Evan McClintock.
Photo Source: Instagram
The social media celebrity studied psychology while her ambitious boyfriend majored in economics. An anonymous source said: "She had a normal life at university and was in a sorority - she was popular and focused hard on her studies."
Related: Who is David Boreanaz's Wife? Learn About His Married Life Here
Before enrolling at Michigan State University in 2015, Hailie's boyfriend spent a year at Rochester University in 2014, where he had both an athletic and academic scholarship.
Evan McClintock is an executive at an investigation management company in Michigan and has appeared in Hailie's life since 2016. Aside from being business intelligent, Evan is also an athletically expert and is more interested in golf.
Hailie's family seems to be a great admirer of Evan. A source tells the Daily Mail in 2018 that Eminem (aka Marshall Mathers) has been "very approving" of his daughter's Hailie boyfriend.
They also acclaimed: "Hailie's family have welcomed Evan - they are a fantastic young couple who love cozy nights in rather than hard partying."
Under Hailie's most recent Instagram post highlighting the pair on July 18, Eminem's brother Nathan Kane Mathers commented, "My Homie, Evan," suggesting he has been a hit with the Mathers clan.
Eminem Wrote Hailie's Song
After Marshall divorced Kim a month later, Marshall and Kim came into a disagreement, leading to Kim attempting to get a protective order. At that time, Marshall started his professional, so he tried making a few songs illustrating Kim, namely '97 Bonnie & Clyde and Kim.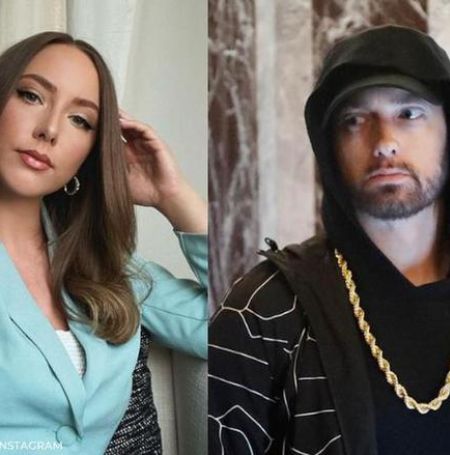 Eminem is 'proud' of his daughter Hailie as she builds a life with her boyfriend.
Photo Source: Republic World
Both of which mentioned Hailie (Making less progress in the latter). Not long after being apprehended for assaulting bouncer John Guerrera for kissing his wife, Marshall got into a court case with Kim, as she sued for defamation relating to the forenamed song "Kim."
Don't Miss: Who is Nancy Lee Grahn Married to? Learn About Her Relationship Status Here.
This attempted lawsuit led to Hailie and Marshall not being able to meet and see each other. However, the suit was settled, and in celebratory of getting his daughter back, Marshall wrote Hailie's Song. Nevertheless, Kim and Marshall remarried, agreeing to joint custody of Hailie.
For more information and news on your favorite stars, stay connected to Glamour Fame.
-->