Hannah Brown Tries Her Best To Defend The Bachelorette
Published Sun May 19 2019 By Andrew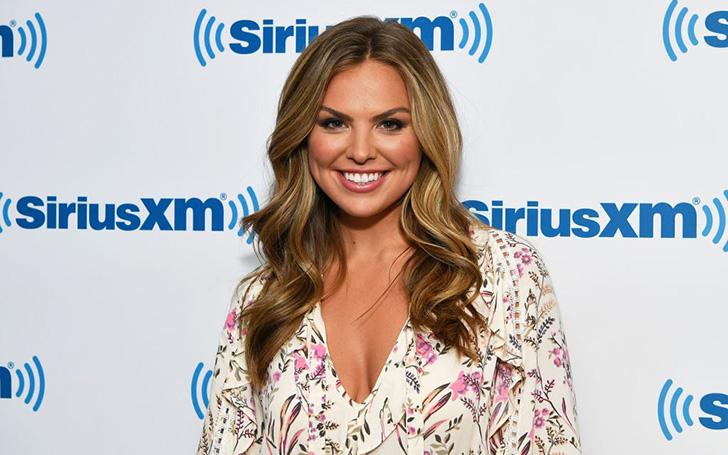 Hannah Brown puts the best of her efforts forward to defend The Bachelorette.
Kelly Ripa garnered major attention recently after making the claim that The Bachelorette is disgusting. And just 24 hours later, The Bachelorette herself appeared on the Ripa's talk show.
Ripa, of course, in no way intended to mean that Hannah Brown is disgusting in yesterday's edition of Live with Kelly and Ryan. She was saying that the premise of the series itself is a giant insult to women everywhere which can sure be comprehended as a harsh way of putting the truth it became controversial for some reason.
Hannah stood firm grounds while defending the show.
SOURCE: AL.com
Ripa said on air, referring to The Bachelor really and adding,
"I can't stand the idea of 25 exceptional women fighting over one ordinary fella, in my opinion. You know how I feel, ladies, we are too special to be arguing over a guy."
Ripa also referred to The Bachelorette as "creepy."
In response to these comments, Bachelor/Bachelorette host Chris Harrison and franchise creator Mike Fleiss both WENT OFF on Ripa.
Harrison tweeted, while Mike Fleiss got far more personal.
Although it is a given that this franchise makes a ton of money for ABC Kelly's talk show is in syndication. In fact, the show garners millions in revenue for the network annually.
This response by Fleiss garnered the attention of another ABC employee, Ellen Pompeo who knows a thing or two dozen about making that green for the show.
Also read: Wendy Williams Takes Aim At Both Kelly Ripa And The Bachelor Blasting Their Feud As "Stupid"
As soon as The Bachelorette sat down opposite Ripa on Thursday morning, the women engaged in a friendly debate about the show.
Ripa told the season 15 lead in a humorous fashion,
"I'm not sure if they told you backstage, I'm not behind this at all, You seem like a lovely girl. You blink twice, I will get you out of here."
Brown, though, was unfazed expressed her happiness while being present in the show. Ripa went on to maintain that she hated women fighting over a guy.
Brown then maintained that she totally contradicted to the idea,
"I think it's, you know, weird and sets us back. But now, you are in the power position. So, take me through that. How does that work?"
Brown then went on to oblige that she didn't really follow the show, wasn't a big fan. However, being a part of the show, it's not women fighting against each other. She also added that some of her best friends came from the show and have been known to be really supportive.
The reality star expressed,
"When you have a group of 30 people together, there's going to be people who don't like each other. That's simple facts."
As a matter of fact, Brown indeed earn her lead role this season after competing to be Colton Underwood's wife on The Bachelor.
Confirming which she maintained that ultimately it was one of the most empowering things that ever happened to her aiding her individual growth to a significant amount. Moreover, Brown also affirmed that she 'decided to be the Bachelorette and wanted that so bad' for the exact reason.
There are a lot of questions that come into mind when we dwell on the fact that how a woman can be empowered on a reality show that revolves around a man picking and choosing who he wants to keep and who he wants to send home.
But Brown seems quite convincing, we'll give her that!
-->