Hannah Brown's Life Is Full Of Chaos And She Claims To Be Struggling
Published Wed Aug 14 2019 By Travis
After the finale of The Bachelorette, Hannah Brown isn't exactly happy like she was supposed to be after she joined the show.
Hannah Brown is not having the best of times after the finale of The Bachelorette, and now in a lengthy post, she said she is struggling, and her life is chaotic. Beautiful people go to the Bachelorette to find someone they can fall in love with and eventually marry, but it doesn't work out like people imagine most of the time.
The couple does not ride into the sunset and get married and birth beautiful babies and be in the public eye as a beautiful couple forever. This year though the finale of the Bachelorette was more dramatic than previous years and not only the finale, the whole season was filled with drama and heartbreak.
Peter Webber was involved in a girlfriend leaving scandal; Luke P was an all-around douche a finally the winner of the season Jed Wyatt was also wrapped in controversy after he was called out for keeping a girl back home while pursuing Hannah.
Jed Wyatt won the show, but Hannah called off the engagement, and Tyler Cameron was recently spotted with Gigi Hadid. Now, Hannah posted on Instagram about struggling to adjust to life back as a single lady.
"Life is so different," she started the post. "Since last August, I've been a pageant queen, a bachelor contestant, and the Bachelorette. I've been in love with multiple people, I got engaged, I broke off an engagement, and I shared it all with millions of people."
It was not all; Hannah addressed her turbine sex thing, which led to her faith being questioned and also her religion brought to the forefront by Luke Parker.
Watch: Hannah says she had sex in a windmill
"My faith has been questioned by thousands who don't know my heart," Hannah continued, "and my transparency with my decisions has labeled me promiscuous. Simultaneously, I've become a role model for young women and started bigger conversations around faith and sex. I'm living on my own for the first time and shuffling through this life of next steps with press, media, and opportunities galore."
Hannah goes on to explain how she is navigating single life again and working for her opportunities in the future.
"I miss my friends and family that have watched my life explode," her post continued. "I feel guilty because I don't have the time or emotional capacity to fill each of them in on my life right now. I can't keep up with the people that matter most, because I can barely keep up with my own life right now."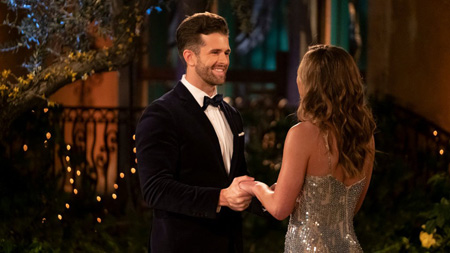 Source: Glamour
Hannah also explained though she faced many problems this year, she found herself and emerged a better woman than she was before. She said, her growth from a young girl a year ago is not the woman she is now, and the experiences changed her, but they also made sure she grew. Hannah also said she is scared because the life ahead is uncharted territory, and she doesn't know "what the heck is going on."
The former Miss Alabama also talked about needing to get everything off her chest and remind herself she is still human, and she also wants her experience to be empowering to other people. She wrote, "Life is beautiful but wild. I think it's okay to be strong-to know you're strong-but to feel week still simultaneously. I believe that's when the magic happens."
Hannah ended the post talking about god, and maybe she is not letting him, but she knows her god is a compassionate one, and he will help and save her. Finally, she ended the post by saying, "So yeah, I'm not going to struggle to disguise my weakness— I'm just gonna give over the keys to my main man Jesus and let him bless me through this ride. Isaiah 54:10."
Hannah is struggling in her life, and she does not love how the year shaped out to be, but she is not going to let the experience break her and turn her sour. Chaos and struggle is part of everyone's life, and Hannah understands she is being tested, but her fans, her friends and her family are there for her, and she needs to know it because we all want to see her smile like she used to.
-->