Hannah Brown's Season Of The Bachelorette Is A Drama-Filled Mess
Published Sun Jun 23 2019 By Jessica
The drama never ends on Hannah Brown's Season Of The Bachelorette.
There's always something to expect from every episode of the current Hannah Brown's season of The Bachelorette, even when not to.
Since the beginning, the show barely ever failed to provide something for the viewers that's not intense or drama-filled.
To even begin with, Hannah Brown being cast as the Bachelorette.
Just Kidding.
The drama is literally stressing out all of us as it's stressing out Brown.
Hannah Brown is frustrated with the Bachelorette drama.
SOURCE: ABC
Anyway, we honestly hope the producers at the Bachelorette has managed to seek a therapist for the Alabama native.
Because, who can remember the last time the homegirl wasn't crying? We bet none. She has literally become an emotional wreck.
On top of all, the men in the house regularly make things worse for Brown with their constant fights and dramas.
One minute she is smiling, the next she is on the verge of tears or crying and before you know it the next she is chill with a glass of wine on her hands.
We hope everything is not real and only scripted, but, unfortunately, that's something you don't expect from a reality show like The Bachelorette.
Don't miss: Wedding Bells Soon?! Princess Beatrice Head over Heels for her Multi-Millionaire Boyfriend Edoardo Mapelli Mozzi
But, what else we can surely expect is the producers on the show being completely satisfied with how the Bachelorette has been taking off so far.
Also, remember when fellow former contestant Tyler G was sent home outta nowhere and Brown didn't even provide a proper explanation?
At the time, however, many rumors speculated that Tyler was no fit to be competing for Brown's love as he was already reportedly dating someone else outside the show.
In fact, reports claimed that Tyler was exposed as a misogynist ars*hole who once disrespected his ex-girlfriend by spitting on her face.
Apart from Tyler, rumors are circulating that another contestant, Jed Wyatt, who happens to be one of the fans favorites also has a girlfriend outside the show.
Basically, Mr. Wyatt is dating a girl named Haley Stevens who allegedly revealed that they were both serious in their relationship before he left to star on The Bachelorette.
Not to mention how most of the drama in the house constantly revolves around Luke P. the one that shares the strongest chemistry with Brown.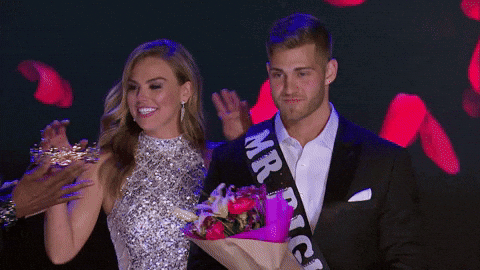 The fans repeatedly claim Luke, who once body shamed Luke S. and spread false rumors about the other men, is nothing but red flags for Hannah, but, the 24-year-old who appears to be blindly in love with Luke never seems to be in a state to listen to them.
Also see: Love Island: Yewande Biala Angers Fans Who Want Her Out For 'Breaking Major Rule'
One of the fans even complained whether she was watching Hannah Brown's Bachelorette season or Hannah x Luke P.'s season.
With all the drama going on, it shouldn't come as a surprise if Hannah suddenly decides to quit the show.
Catch up The Bachelorette every Monday on ABC which airs 8 p.m. onwards.
-->