Which Luke Did Hannah Brown Choose In The Bachelorette?
Published Thu Jun 13 2019 By Chester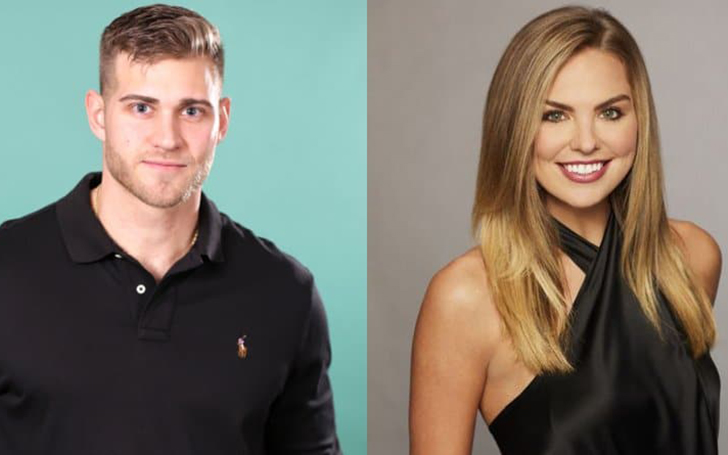 Hanna B asks producers to step in over drama surrounding Luke P as she and her man head to Scotland.
In this week episode, the 24-year-old Hanna Brown got things heated between Luke Joshua Parker and Luke S.
As we saw Luke P getting aggressive over the rugby field during a double date challenge while Hanna was still left to hand the Rose. The Rugby battle between the two seemed pretty intense and physical.
Check Out: Battle Of The Luke's In Rugby Date! | The Bachelorette US
Luke P 'is the beast and aggressive' cites Joshua as he rushes down to S, all physically during the game. However later he marched down for an apology but still, the inner grudge seemed to be left with Luke S.
However, in the end, the bachelorette's heart was won by the Luke P which was awarded by rose after his confrontation with Luke S.
'P' then confronts to quit the show and chooses to go home, the ABC leading lady admitted she was going with her gut over her head keeping the disliked contestant around another week.
Luke P & Luke S Get Physical Over 'Bachelorette' Hannah Brown
SOURCE: People
"Luke P is still here because my heart wants him to be here — my head doesn't always want him to be here," Brown told the camera.
"It makes it really difficult to know what's the best decision to make. We know we have chemistry, but there are red flags, and I honestly haven't had time to explore our relationship the way it needs to be explored."
The petals of love fell down as Luke P, seemed pretty broken from the news, who wouldn't though, the gorgeous diva away in another man arms.
Fans Believe Hannah Brown Will Be The Worst Bachelorette Yet! >>>
Before marching his last steps, Luke held an emotional conversation with Brown, "I just urge you to keep your eyes open, for you know, speaking hesitantly, 'you know what I am talking about"
Check Out: Luke P Gets the First Impression Rose - The Bachelorette 2019
Meanwhile, Hanna tries to talk with Luke one on one but that didn't work as Brown intended to.
Consequently, Hanna requests producers to talk with Luke as he seemed very broken from the things going on between them, "Can someone talk with him to know how did I feel."
So guys what do you think about Hanna's judgment and Parker leaving out the show? Well, he really seemed like a genuine and honest guy, didn't he? Will Luke be back and able to win the hear of the pageant queen. Well, we would have to wait for it till the next episode.
The Bachelorette airs Mondays at 8 p.m. ET on ABC. Stay tuned and connected to find updates.
-->