Has Meghan Markle Completely Cut Ties With Her Family?
Published Fri Apr 19 2019 By Jessica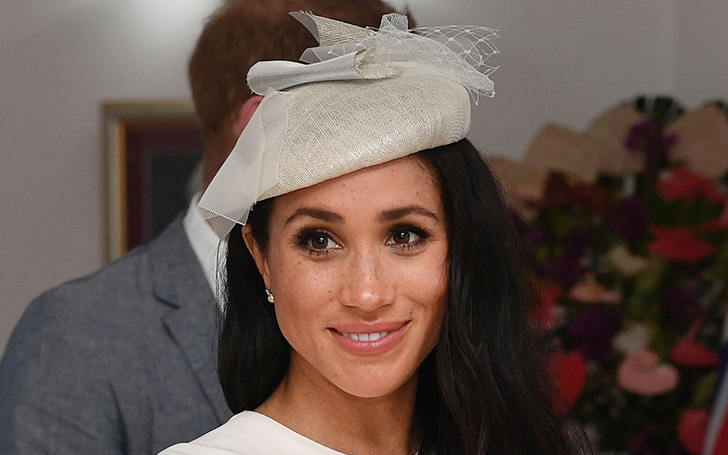 Did Meghan Markle cut off her ties with her entire Markle family?
Ever since she married into the Royal family of Britain, the retired Hollywood actress Meghan Markle has never had a break from reports that always claim nonsensical stories about her.
For reference, one of them is definitely the ones that concern with her families including both her own and husband Prince Harry's side of the family.
Recommended: Kate Middleton Reportedly Jealous of Meghan Markle's Close Relationship With Prince Charles; Any Truth To It?
Previously it came to our knowledge that Markle completely cut their ties with her father and half-siblings. It's also no news to the world how the Duchess of Sussex's father Thomas Markle faked a heart attack to miss the wedding of his estranged daughter last year.
An old picture of Meghan Markle and her estranged father Thomas Markle.
SOURCE: Daily Mail
Meghan's half-sister, Samantha Markle is the worse too. To remind you of the time how she called the soon to become a mother a 'duche*ss' in the past and threw ridiculous shades at her for cheap fame that we can't even begin with an ending.
As horrendous as it sounds how the relations Markle shares with her family, its come to our knowledge that she has completely cut off her ties with Thomas and everyone from her dad's side of the family.
After all, why should she still try too hard to maintain a relationship that was already dead way before, right? Honestly, poor Meghan has had enough. We wonder how did she manage to keep up with all of these dramas whilst the other part of the media constantly tries to disparage her relationship with sister in law Kate Middleton.
Also see: Here's The Truth About Kate Middleton's Relationship With Meghan Markle
One can only imagine to put themselves in her shoes.
Anyway, do y'all remember the time when Thomas claimed on TV that his daughter ghosted him for attention and media profits when, in fact, Meghan still wanted to work things out between her and her family or the time when he even called the Royal family a cult and then criticized them for not inviting him to the wedding?
Because looking back at the old ugly stuff, drama and accusation Thomas has made upon Markle which is just disgusting, we are glad that Meghan made the decision.
Seriously, how can one be so offensive and shameful to their own child? But the fact that Meghan now doesn't want to do anything with her family is something we wholly celebrate.
Daily Mail recently released a letter that Meghan wrote to her father (which he ignored). The letter read:
"Daddy, It is with a heavy heart that I write this, not understanding why you have chosen to take this path, turning a blind eye to the pain you're causing...Your actions have broken my heart into a million pieces — not simply because you have manufactured such unnecessary and unwarranted pain, but by making the choice not to tell the truth as you are puppeteered in this. Something I will never understand."
Katie Nicholl, a royal expert, and author of Harry and Meghan: Life, Loss, and Love also recently opened up on the relationship of the two parties revealing that Meghan was utterly disappointed and hurt by the acts of her family. But from what Nicholl knows now, Meghan has moved on.
Don't miss: Pantry Ingredients For Radiant Skin Used By Meghan Markle's Facialist, Nichola Joss
Meghan has moved on and we believe she did the best thing for herself and most importantly for her child which is due to be born anytime soon.
-->