Heidi Klum and Husband Tom Kaulitz's Amazing Married Life
Published Fri Jan 31 2020 By Sea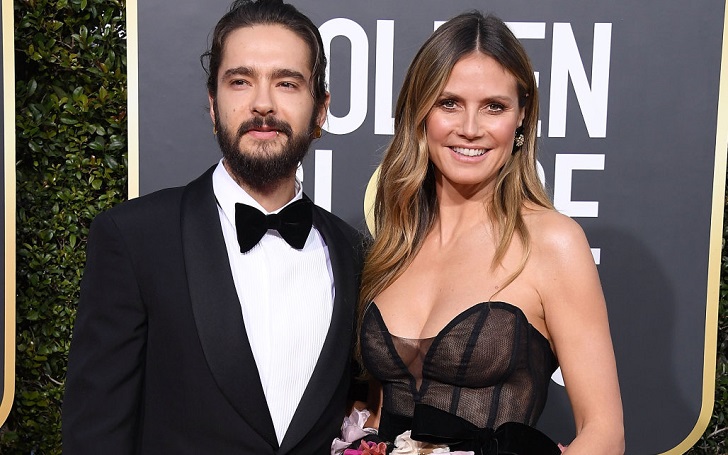 A whirlwind romance, and nothing less to say of it. Heidi Klum could have been slated for having a 17-year gap with her current husband, Tom Kaulitz. But with their surprise wedding, there doesn't seem to be anything in the world to keep them from having the best of their marriage.
And she's not so smug about it. But we have seen some cute moments between the husband-wife — like that matching 'Shrek' costumes for Halloween.
How Quick Heidi Klum and Tom Kaulitz's Romance Flew
The love life between the current couple went from rumors to a wedding surprise in a year. Well, the wedding-reveal happened a few months later that left the world in shock.
The German supermodel met the 'Tokio Hotel' guitarist in February 2018 through a mutual friend when she was shooting for 'Germany's Next Top Model'. Oh yeah, and he's also German, so the connection was bound to be there from the beginning.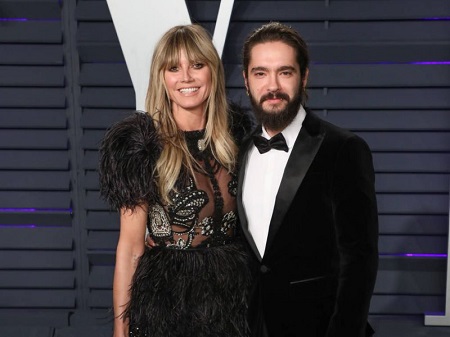 Klum later talked about how the same nationality helped them bond better.
Source: Tony Barson
As defined earlier, the pair fell for each other soon enough. A source mentioned their shared experiences made the relationship between them much closer.
Then, by March 2019, the rumors started flying all over the tabloids. And of course, why not? They were spotted kissing while she was filming 'America's Got Talent' on set. Still, they chose to keep it extra-secret.
The couple made their relationship official in May 2018. But they just confirmed what everyone already knew. They appeared on the red carpet together for the 'Cannes amfAR Gala' on May 17, 2018. Klum even stole a kiss from the musician in photos taken at the Hotel du Cap-Eden-Roc in France.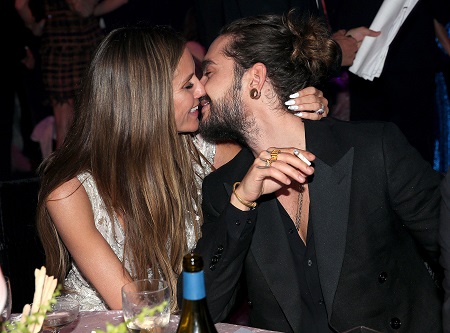 This made the relationship much more official.
Source: People
Obviously, the age gap thing came up often after their big reveal. "My boyfriend is many years younger than me, and lots of people are questioning that and asking about it," the actress told InStyle. "That's really the only time when age seems to be shoved in my face and I have to give an answer for it. I don't really think about it that much otherwise."
Klum was gushing over her boyfriend in the months to come. When Halloween rolled over, no one could have beaten their red carpet appearance at the time. They went all out to look exactly like the lead characters of 'Shrek'. Yes, 'Shrek' and 'Fiona'.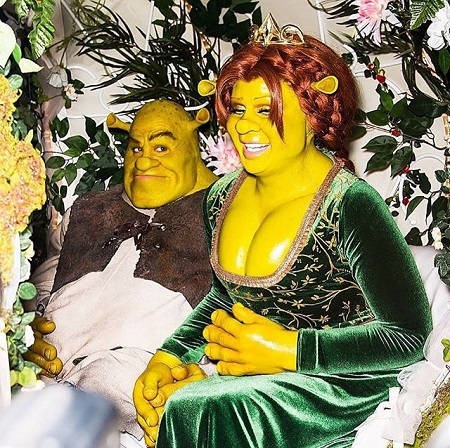 It's not possible to guess it's Heidi and her hubby that easily.
Source: Heidi Klum, Instagram
Then on December 24, 2018, Kaulitz popped the question, to which Klum readily said 'yes'. This was not some just-for-two-go-to-dinner-and-surprise-ring-in-a-wine kind of proposal. All of Heidi's kids from her past relationships were also in on it. Apparently, the guy had asked for her kids' blessings before actually asking her.
Kaulitz and the kids prepared the breakfast tray together. It contained coffee, flowers and a ring box with the charm any girl would want from their guy.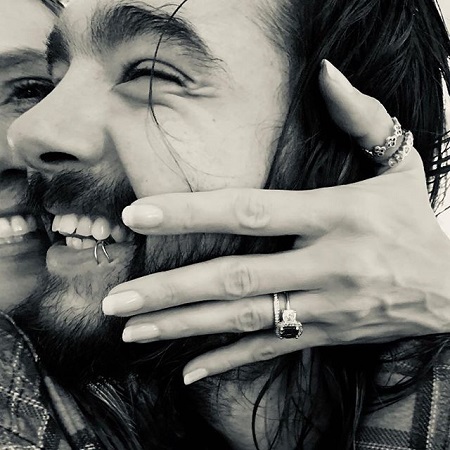 "I SAID YES," was her caption.
Source: Heidi Klum, Instagram
2019 came along, and before you know it, the two were married in February that year. But it wouldn't be until July 2019 that it would be known. Although the couple did not react to the news, they did get officially married two months after their engagement.
Married Life Is Everything She'd Hoped For
However, there was one real ceremony yet in their plans. The two got celebratorily married on the old Aristotle Onassis yacht, named 'Christina O', in the Italian island of Capri on August 3, 2019. All their close friends and family were there, and Klum still wished she could've brought more people.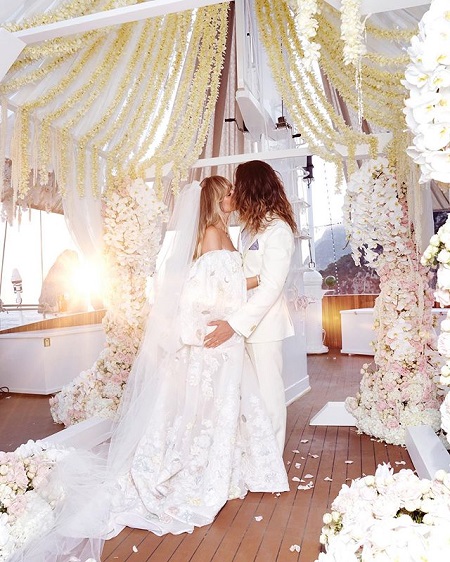 Finally, Mr. & Mrs. Kaulitz.
Source: Heidi Klum, Instagram
Married life has really been a bliss for the two since then. Heidi went to Hong Kong with the kids to visit her husband in March 2019. Yeah, no one missed that since she posted a totally spicy picture of herself on Instagram.
The two also went to their home country of Germany for another vacation in May 2019. In a recent interview with People Magazine, Klum shared her excitement of having Kaulitz as a partner.
For the first time, I get to experience what it is actually like to have a partner.
"I'm just a much happier person," she stated. "For the first time, I have a partner who I can discuss everything with. Someone who shares duties that we all have in our life."
Klum Was Married Twice Before and Had Four Kids from Different Partners
When Klum was around 24 when she was married to hairstylist Ric Pipino in 1997. The marriage that lasted until 2002 bore no children. But a year later, she started seeing former 'Benetton Formula One' racing boss Flavio Briatore.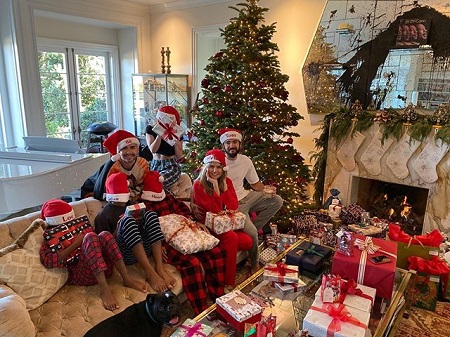 Heidi Klum tries to hide her four kids' faces as much as possible.
Source: Heidi Klum, Instagram
Klum was pregnant with Briatore's child when she met her second husband, Henry Olusegun Adeola Samuel, aka Seal, and started dating. He was the one present during the birth of Klum's first child, Helene Boshoven Samuel, in 2004. He later adopted her to give her his last name as little Leni was born 'Helene Klum'.
Here's the full untold story of Heidi Klum's first daughter, Helene Boshoven Samuel.
The former couple then had three kids together, Henry, 15, Johan, 13, and Lou, 10. Despite renewing vows several times during the time of their marriage, the two announced their split in 2012. Their divorce was finalized in 2014.
Meanwhile, Kaulitz was married once, to Ria Sommerfeld from 2015 to 2018.
Stay tuned and connected to GlamourFame for more Entertainment content.
-->