Hello Kitty Is Set To Make Its Hollywood Debut
Published Sat Mar 09 2019 By Jessica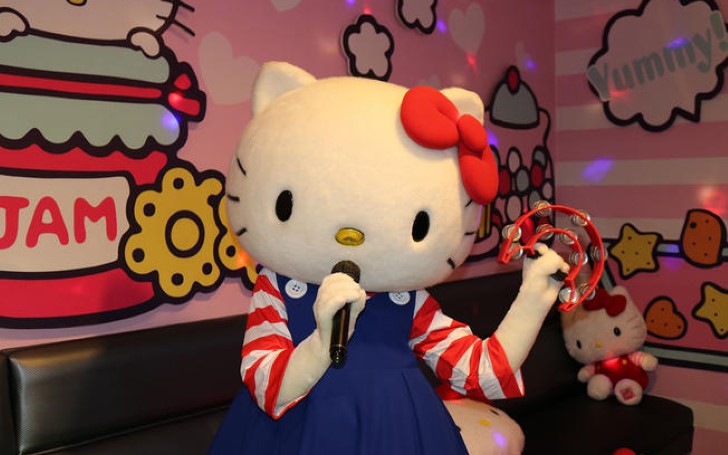 A Hollywood film on Hello Kitty is in the works.
Hello Kitty, one of Japan's most popular cat cartoons set to make its move to Hollywood.
The cartoon's original company, Sanrio made an announcement on Tuesday that their team and New Line Cinema along with FlynnPictureCo will be working to make a new film in the English language for international audiences.
The film will be distributed by one of Hollywood's biggest Entertainment industries, Warner Brothers.
SOURCE: Sanrio
The company earned the right to the film based on the cartoon character first introduced in 1974 with a signature style trademark pink bow nearly after five years of its preparation.
You may also like: Chris Pratt Says He "Barely" Has Time To Plan His Own Wedding To Katherine Schwarzenegger
The planning on the film began in 2015 in a partnership with an unveiled U.S. entity with a heavy investment marking 2019 as the initial release date. However, it's not known what stopped the project to come into functions.
Recommended: Kylie Jenner Likely To Forgive Jordyn Woods If Khloe Kardashian Forgives Her
Sanrio president and CEO Shintaro Tsuji released a statement saying:
"I am extremely pleased that Hello Kitty and other popular Sanrio characters will be making their Hollywood debut."
The statement further read:
"Hello Kitty has long been a symbol of friendship and we hope this film will only serve to grow that circle of friendship around the world."
Sanrio witnessed its shares in the company that develops merchandise items and cartoon characters to 10.7% scoring the biggest intraday increase since 12th Feb 2014.
Don't miss: Following Fox News Mix-Up with Robin Roberts Gayle King Says 'All Black People Don't Look Alike'
Over the years, several Japanese animations titles have made the popular Hello Kitty characters appear in different programs.
The Hollywood version of Hello Kitty will be the next Japanese animations project following a similar trend of films like 'Pokemon: Detective Pikachu' produced by Legendary Entertainment which hits the theatre in May.
-->