Chris Pratt Says He "Barely" Has Time To Plan His Own Wedding To Katherine Schwarzenegger
Published Fri Mar 08 2019 By Jessica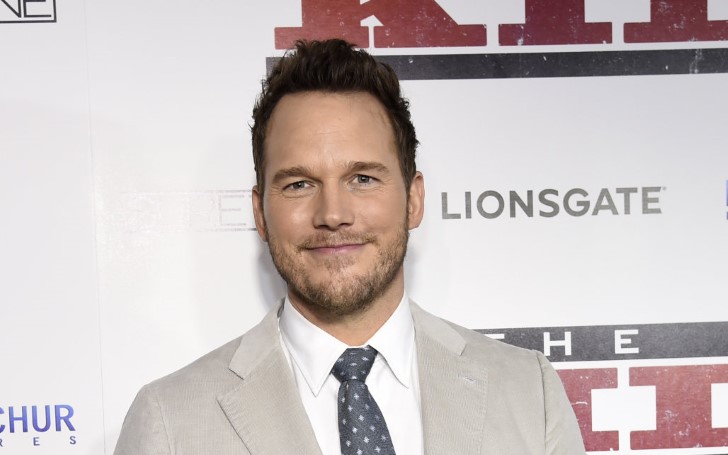 American actor Chris Pratt too busy to be planning his wedding with fiancee Katherine Schwarzenegger.
Guardians of the Galaxy star Chris Pratt happily got engaged to Katherine Schwarzenegger earlier this year in January.
Since announcing their engagement news on Instagram with a lovely picture of the couple that showcased Katherine embracing Pratt in a hug as she flaunts her massive diamond ring estimated to cost $400,000, their upcoming wedding became the topic and attention of everyone.
The couple reportedly revealed they look forward to tying the knot most possibly in Fall 2019. Well, apparently, it appears the lovebirds, inclusively Chris seems too busy to dedicate his valuable time for their wedding plan.
Chris Pratt and his fiancee Katherine Schwarzenegger hangs out with goats
SOURCE: Chris Pratt Instagram
The 39 years old actor confessed in a recent interview with Hollywood news site, US Weekly that he is hooked up with a very busy schedule saying he is too tired that he can barely manage time for his big day.
You may also like: Iggy Azalea Responds To Trolls Who Say She Looks 40-Years-Old
Chris, in fact, truly looks as if he's running out of time now since the actor revealed last month that he has still got a lot of time to get things done, considering their fall wedding plans.
Well, it can't be argued the actor could be lying. If you take a look at his Instagram, he actually does look super hectic lately.
From struggling to find a new place that fits their stuff whilst he uses his beautiful fiance as a measuring tape to hanging out with adorable goats to wearing face masks, the 'Parks and Recreation' star is clearly busy.
Don't miss: Idris Elba Replaces Will Smith as Deadshot in 'Suicide Squad' Sequel
The soon to become Mrs. Pratt who rarely opens up about her love life with Pratt delightedly took to her Instagram to share the happy news in January.
She wrote:
"My sweet love. Wouldn't want to live this life with anyone but you ♥️💍"
Soon after the news of the engagement announcement surfaced, we learned that Pratt asked Katherine's father, Arnold Schwarzenegger's permission to marry his daughter before he popped the question to the 'I Just Graduated ... Now What?' author.
"I think any person who appreciates a tradition and asks a father for his daughter's hand in marriage, it's inevitably going to be something that makes you a little nervous, but that's sort of the beauty of it, you know?"
Father in law, the 'Terminator' actor also shared his views on his soon to become a son in law, mentioning Pratt as a 'likable' guy.
Arnold said:
"I love Chris — he's fantastic. He's a wonderful guy. They both look really great together, they're both happy together, so I wish them both the best of luck."
Chris marriage to Katherine will count as his second one as the actor was previously married to his first wife Anna Faris. The two separated in 2017 after nearly eight years of togetherness. Pratt and Faris also share a son together, a six years old Jack Pratt.
Recommended: More Family Secrets Spilled By The Jonas Brothers in Carpool Karaoke
Katherine and Chris dated for nine months before they finally took the big step of their relationship.
-->