What is Hoda Kotb's Salary & Net Worth in 2022? All Details Here!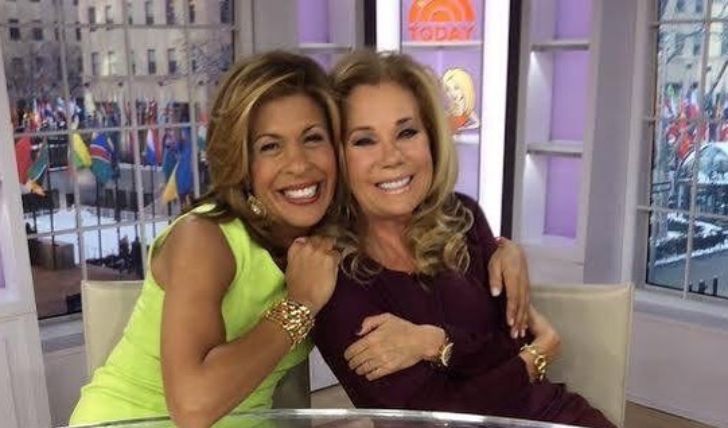 Inside Hoda Kotb's net worth in 2022: Get the complete detail here!
NBC News morning show, Today's co-host and the host of the Making Space podcast, Hoda Kotb, is a star to be reckoned with. Thanks to her decades-long title in the news show, she is a household face. Kotb is an esteemed broadcaster, journalist, and author. She also anchors entertainment-focused Fourth Hour for the network and has worked as a correspondent for Dateline NBC.
Born on August 9, 1964, in Norman, Oklahoma, Kotb's parents are Sameha Kotb and A.K. Kotb from Egypt, and the family has Muslim roots. Kotb majored in broadcast journalism and graduated from Virginia Tech in 1986. Her first air-on job was at a CBS-affiliate channel. Kotb spent almost two years working at the ABC affiliate channel. She joined NBC News as a correspondent in 1998.
Hoda Kotb's net worth is revealed!
Regarded as one of the most famous television presenters, Kotb's amassed net worth as of 2022 stands in accord with her stellar career. Celebrity Net Worth estimates Kotb's net worth to be a whopping $30 million. Based on several sources, when Kotb replaced Matt Lauer as co-host for Today in 2018, she reportedly agreed to a new salary, estimated between $8 million and $10 million at that time.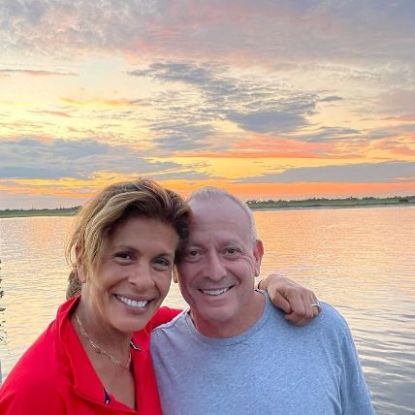 Kotb replacing Lauer sparked quite the debate on the pay gap back then, as Matt was reportedly earning a massive $20 million per year. Hoda herself commented on the dispute. She said, "I think the whole money thing, for me, I've always been sort of, I know it sounds ridiculous that I'm going to say this," Kotb adds, "but I have done jobs I like for the job I liked because I never wanted to be happy every other Friday on payday."
Check Out: What is the Net Worth of Singer Kali Uchis? Learn About Her Earning Details!
The broadcaster revealed she was not earning even close to what Lauer made for the same job, but Kotb said she still feels content with her job. Hoda also hosts the NBC News show, Today and Hoda & Jenna with Jenna Bush Hager and manages her own show The Hoda show, on Sirius XM.
Kotb is a published author; her autobiography, Hoda: How I Survived War Zones, Bad Hair, Cancer, and Kathie Lee, narrates her journey from surviving breast cancer to becoming the Today co-host. Over the course of her career, Kotb has won two Emmys, a Peabody Award, and her latest accolade, the Matrix Award.
Hoda Kotb Called Off her Engagement
The Egyptian-American broadcaster is a divorced woman. She was previously married to her ex-husband, Burzis Kanga. They were in a marital relationship for three years from 2005 to 2008.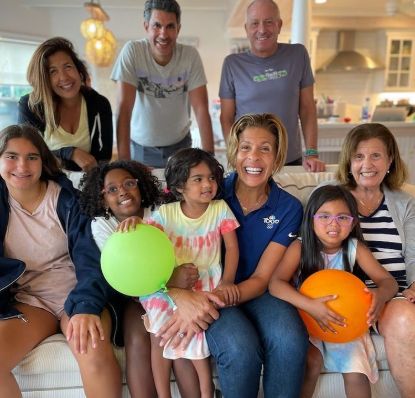 Furthermore, she was engaged to financier Joel Schiffman. They began dating in 2013 after their first meeting at the event for Wall Street professionals. After six years of dating, she announced her engagement on November 25, 2019. "I was totally shocked; He had a good poker face," Kotb said.
However, in 2022, she revealed that Joel and Hoda have ended their engagement. She said that they have decided that they are "better as friends and parents than we are as an engaged couple." "I feel privileged to have spent eight years with him," she adds.
Together Hoda and Joel are parents of two adopted children, In 2017, the couple welcomed her first adopted baby girl, Haley Joy, now 4. The couple welcomed another daughter, Hope Catherine, in 2019.
Hoda Kotb Returns on Today after a Week!
Kotb remained absent on the Today panel, which she co-hosts with Savannah Guthrie, for a week, and her spot on the Hoda & Jenna was filled by a slate of guest hosts, including Michelle Buteau and Willie Geist. Hoda's fans took to her Instagram, where she has over 2.1 million followers, leaving well wishes and requests for her return.
Hoda Kotb is back to host Today after a week off from the show.
Source: Today
Kotb has since returned to host her daily segments. The broadcaster revealed she took an off time and gave up her phone during the period. "I went to this retreat where they take your phone away — that was one of the things," Hoda told her co-host, Jenna, during the Fourth Hour of Today. The host explains how her time away from the hustle-bustle of the city helped her.
Kotb and Jenna are set to embark upon a new star-studded venture. The co-hosts are reportedly leaving the Today Studio and hosting a new two-hour special 2021: It's a Toast on NBC at 8 pm on December 31. The segment will also include Lisa Vanderpump, Carson Kressley and Howie Mandel. The special will also feature some famous faces as guests.
For more information and news on your favorite stars, stay connected to Glamour fame.
-->