How Chris Evans Could Still Have A Future In MCU Phase 4
Published Sun May 12 2019 By David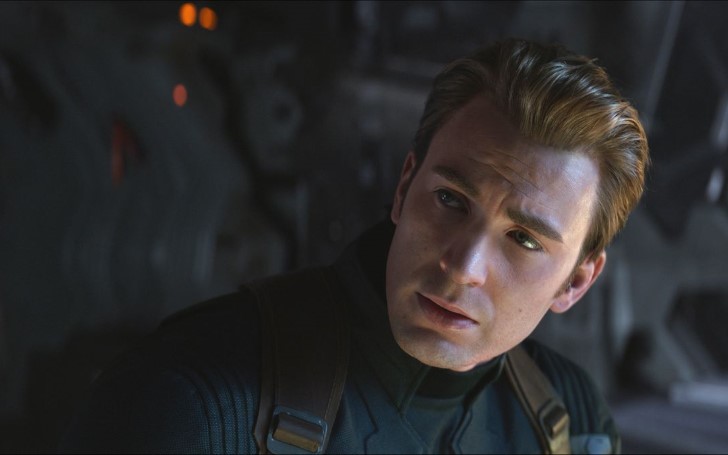 Despite the bittersweet farewell of some iconic heroes, the future of Marvel movies is still bright. Among all the founding "Avengers", "Captain America" (Chris Evans) got a confusing yet beautiful end to his arc. But technically, "Steve Rogers" is not dead unlike a few of his fellow Avengers, it just that his time as Captain America has officially come to an end.
Ever since his introduction with 2011's Captain America: The First Avenger, Steve Rogers has become an integral member of the MCU, leading the Avengers team with his unrelenting eagerness stood up for what is right. He fought to the end, greatly assisting in taking down Thanos for good, and subsequently handling down his responsibilities to his friend, Sam Wilson aka the Falcon.
Captain America and Falcon appeared together in 2014's Captain America: The Winter Soldier.
After the team had defeated the long concerned-about villain "Thanos", Steve volunteered to return the Infinity Gems to their rightful locations along the given timeline. Rather than returning back to Endgame's timeline, however, Captain America stayed behind to live out a full life with "Peggy Carter" which he had been long craving for.
Many viewers were left thinking that this meant two different Steve(s) existed, although the film's directors Joe and Anthony Russo suggested that Steve traveled back to an alternate dimension to have that life with Peggy.
How cap could then return back to the Avengers 4 timelines as an old man remains a mystery, but he knew exactly when and where to appear to pass on the mantle to "Sam" (though, "Bucky Barnes" was expected to be the new Captain America, the decision to pick Falcon also makes sense).
Regardless of how it was done, Avengers: Endgame always seemed to be the final film of Steve Rogers. But is it really? In truth, there are multiple ways Evans could appear in future MCU projects.
THE AVENGERS COULD GET CAPTAIN AMERICA TO FIGHT A NEW THREAT
Captain America could guide the newer Avengers in future Marvel movies.
Time travel has already been established as an inevitable aspect of the Infinity Saga especially with Endgame (even if it can have serious consequences). If the new Avengers ever find themselves in serious need of an experienced head, they could travel to the 1940s to re-recruit Rogers, thus bringing him to the future (for a while) before returning him to his life with Peggy. The suggestion of Endgame's finale is that Steve retired forever and lived a normal life, but as it appears, there's still plenty of options for him to have gone back into action.
And even if he has decided to retire from that life, a big enough threat (perhaps from across the multiverse) could see that change. Even if Marvel chooses the original Steve to live happily ever after, it would still be plausible to draw him from a different timeline.
Of course, there's now the presence of the multiverse as introduced according to the Spider-Man: Far From Home trailers. Having said that, who knows how many Captain Americas exist out there.
Also Read: Did Captain America: Civil War Happen Too Early In The MCU? Marvel Would Argue They Had No Choice!
Thanos' decimation evidently made a hole through the prime dimension allowing those from other verse to travel to the primary MCU timeline, as is (supposedly) the case with "Mysterio". So, could the newer earth's mightiest heroes find a Steve Rogers from another verse willing to help out with a future threat?
OLDER CAPTAIN AMERICA COULD COUNSEL FALCON
Old Steve Rogers could help falcon become a perfect Captain America.
But there's still a Captain America without the notion of any time travel: Old Man Steve. Clearly, he would no longer be able to take part in the combat with his current state, but that doesn't exclude the possibilities of him playing a role in future events.
When Steve suddenly aged in a recent comic storyline, he also gave up the Captain America role to Sam but stayed involved by becoming a mentor for the Avengers, formatting their various missions. Despite his age, Steve continues to contribute with his sharp mind and intuitions.
It's possible the MCU could follow the similar plotline but instead could have Steve guiding Sam during his transition into Captain America. As a skilled member of the United States Air Force Pararescueman who kept his jetpack-powered wings, Falcon fought closely alongside Steve following his introduction in Captain America: The Winter Soldier. The duo formed quite a bond based on their mutual respect for each other.
Sam will undoubtedly need some directing as he takes over the responsibilities of Captain America. Even though he has extensive experience in fighting, he's never been a primary member. Sam's development from Falcon to Captain America is predicted to be a focus in the upcoming Disney+ series, Falcon & the Winter Soldier.
Anthony Mackie and Sebastian Stan are set to reprise their MCU roles for the aforementioned series, but it would be a very interesting twist to have an aged up Chris Evans in the series which could eventually make Sam's transformation a little heroic.
WOULD CHRIS EVANS RETURN TO MCU?
Chris Evans has been clearly stating about his break from Captain America's so that he could focus on other genres of acting.
Evans has made Steve Rogers into one of the most beloved characters in the MCU, playing the character in a total of nine movies. He has been the heart of Avengers. Losing the character will give a giant nostalgia to the franchise. But would Evans return to Marvel for future projects?
Recommended: 10 Moments In Avengers: Endgame That Took Everyone By Surprise!
All signs are suggesting that the actor is done with Marvel, at least for the time being; he's been hinting at his departure as early as 2014 and recently he even announced the expiration of his contract with Marvel.
Of course, deals can always be reconsidered but Chris has clearly stated that he would like to try for different roles outside of the superhero genre. He's even expressed interest in stepping aside from acting and instead focus more on filmmaking.
Nevertheless, if for some reason Evans does agree to return for his titular role, it would most likely be for a limited span; something in the manner of a brief cameo; credits stinger, flashbacks, or possibly even using the deleted scenes from the prior movies.
-->