How Did Adele Actually Lose Weight? Here is Her Weight Loss Journey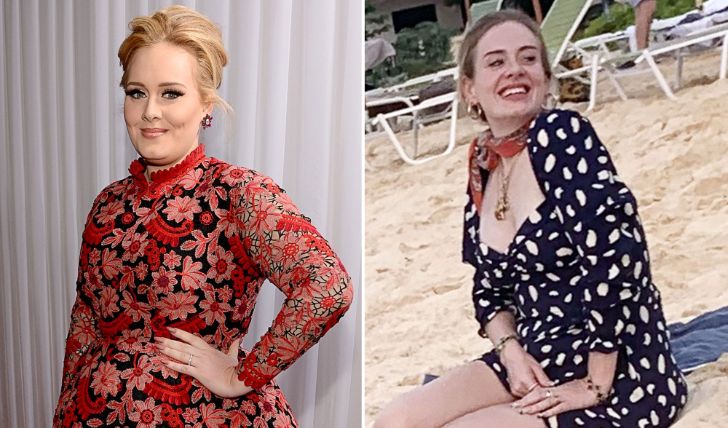 How Did Adele Lose 100lbs? Inside Her Impressive Weight Loss Journey!
Adele, the fifteen-time Grammy-winning singer, needs no introduction. The English singer-songwriter is regarded as one of the world's best-selling artists, who has sold a record-breaking 120 million record. Her albums 19, 21, and 25 won her several coveted awards and worldwide recognition.
The powerhouse of a singer has always been in the news for her unparallel career, but the world was left dumbfounded when Adele posted a picture of herself last year, sporting half of her previous weight. While fans and fellow stars took her comment section to applaud the milestone, Adele expressed disappointment with the mass reaction. The Hello singer recently revealed her weight loss journey, but she isn't proud of the achievement.
Adele Lost 100lbs!
After Adele revealed her new shrunk look last year in May, people's reactions were divided. Sure many sent the singer kudos; others thought the singer looked better before. The Someone Like You singer appeared looking stunning than ever on the Vogue cover.
Adele revealed her new slim look on the occasion of her birthday.
Photo Source: Express
The cover shoot also marked her first interview in the last five years, and Adele took the platform to elucidate every misreport about her. Adele shares she lost 100lbs in two years. She doesn't share any tips and secrets to dropping weight Because the singer never intended to lose weight.
Don't Miss: Jason Kaplan's Weight Loss: All the Details Here.
As her avid fans know, Adele was going through a legal battle with her now-ex-husband, Simon Konecki; the singer reveals she was under a lot of pressure and anxiety at the time, and working out was the only thing that was helping her through the anxiety. Adele says she got addicted to working out.
The singer says she got addicted to working out.
Photo Source: Daily Express
"It was because of my anxiety. Working out, I would just feel better. It was never about losing weight, it was always about becoming strong and giving myself as much time every day without my phone. I got quite addicted to it. I work out two or three times a day," Adele told Vogue magazine. The 33 years old also gushes over her boyfriend, sports agent Rich Paul.
Everything About Adele's New Album!
After more than five years-long hiatus, Adele is back with her fourth album, titled 30. And brace yourself, as the singer is revealing her recent woes and struggles through her new album. The singer shared a snippet of her soon-releasing song Easy On Me; she writes it will release on October 15.
Is Adele's upcoming album about her divorce?
Source: The Little Ladybug Lyrics
Apart from her upcoming song, Adele hasn't given any insight into her new album, but we do know the first two lines from her upcoming song. As per Vogue, it'll go like, "Go easy on me baby / I was still a child / Didn't get the chance to / Feel the world around me."
Recommended: Did 'Spider-Man' Star Jacob Batalon Undergo Weight Loss? Find All the Details Here
Fondly known for her soulful, power-packed, break-up music, fans speculate her new album will be a divorce album. But Adele opines otherwise. "It was more me divorcing myself," the mother of one says, her upcoming album will be different from her previous ones. "all the other albums are like, you did this, you did that, f*** you!, and then I was like oh shit, I'm running a theme," Adele explains.
For more information and news on your favorite stars, stay connected to Glamour Fame.
-->