How To Lose Weight Without Exercise - Check Out These Smart Steps That Could Change Your Life!
Published Sun Jun 16 2019 By Chester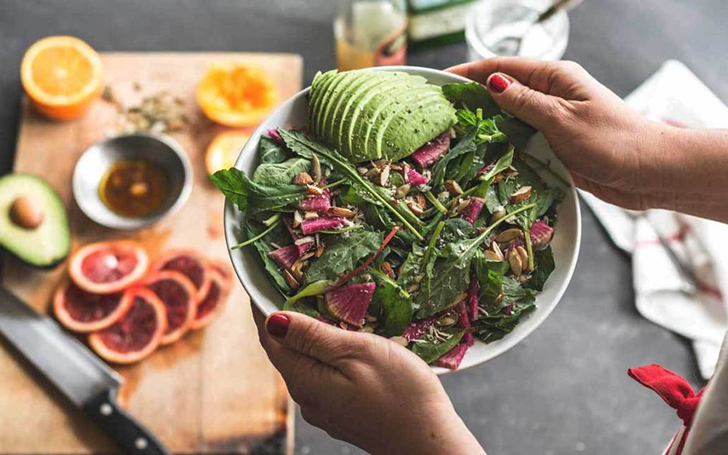 Too lazy to hit the gym or compromise on your diet? Well, we got solutions. You can have a slim look without compromising anything you love or eat.
Well, how? This might definitely be popping inside your head right? Below we have come up with some of the methods and life hacks that can make you be slimmer and fit.
But in order to get that, you need to put a little restriction, just a bit in order to achieve the goal. Well, a little effort is needed in every work but we are only asking you a touch contribution for yourself.
So here are the smart steps to lose your weights being lazy and without lifting a single ounce of weight. Check it out:
Eat Breakfast Every Day
SOURCE: Ohio State Medical Center
Yes as weird as it sounds, it actually works! Elizabeth Ward, MS, RD, author of 'The Pocket Idiot's Guide to the New Food Pyramids' shares that "Studies show people who eat breakfast have lower BMIs than breakfast-skippers and perform better, whether at school or in the boardroom."
Go with a bowl of whole-grain cereal with some fruits topping and low-fat dairy product, it will help you to gain quick energy with nutrition such as calcium, Vitamin B, iron, protein, and fiber. Moreover, it will also help you to cut off your diet throughout the day. So 'eat breakfast every day'.
Drink Water Regularly
SOURCE: InnovationM
Drinking water increases satiety and metabolism rate. Drinking at least 2 liters of water can help you increase up to 96 calories per day and help you intoxicate calories, fat, sugar, cholesterol and sodium.
Limit sweetened drinks pile but don't reduce hunger as solid foods do. Indulge your thirst with water adding some favors with citrus, honey, small portions of 100% fruit juice and low-fat milk.
Learn The Secrets Of Jonah Hill Weight Loss - His Body Transformation Is Truly Inspiring! >>>
Our bodies consist of around 60% of water and besides using it for weight loss it is recommended by health experts to drink at least 8 glasses of water per day.
According to study reports, dieters who consumed water before meal over a period of 12 weeks lost 44% more weight than normal dieters. So it's time to drink water and save beer, isn't it?
Close the Kitchen at Night
SOURCE: Amazon
'Stop yourself from the late night snacks or munchies'. It is 'you' responsible for all your acts! You want to get slimmer but without commitments then her's your key to the kitchen but if you are willing to commit for yourself then,
Have a cup of tea instead, or a piece of candy or frozen yogurt if you can't control the noises from your tummy. But as far as you can, just try to sustain drinking water and brush your teeth after dinner so will likely want to eat anymore.
MPH, RD, WebMD's "Recipe Doctor" and the author of 'Comfort Food Makeovers' Elaine Magee strictly suggest these steps.
Add More Steps
SOURCE: Andriod Authority
Set a track of your pedometer and try to reach at least 10,000 steps per day. Come on it's not that hard, just in case you don't complete it go to buy some low-fat foods at a mart, these will add some steps or just go for a cold walk in the summer with your dog or iPod.
These can help you burn calories more than you expect and doesn't even require any physical exercises. So move your lazy ass and go for a short walk.
Have Protein at Every Meal and Snack
SOURCE: Medical Daily
Adding a low-fat protein to your meal and snacks will benefit you from staying healthy as well make you full throughout the day. We recommend you to eat low-fat foods such as nuts, peanuts, low-fat yogurt, eggs, butter, lean meats (Low-fat meats) and beans.
Adding a source of lean or low-fat protein to each meal and snack will help keep you feeling full longer so you're less likely to overeat. Try low-fat yogurt, a small portion of nuts, peanut butter, eggs, beans, or lean meats. Experts also recommend eating small, frequent meals and snacks (every 3-4 hours), to keep your blood sugar levels steady and to avoid overindulging.
Trim Portions
SOURCE: Healthline
It is one of the best, easy and effective way to help you lose some pounds. All you need to do is cut off your portions by 10%-20% you could see the changes by yourselves. Either it's the food you eat at home or any fancy restaurants pull out a measuring cup or any estimation and work on your portions size.
We recommend you to switch your bigger plates with smaller plates, bowls, and cups. This way you won't feel you won't have to compromise on your foods as well help you a lose a couple of weights.
So we hope you will help you drop some weights and get a slim shape. Follow the instructions without procrastinating and being mindful. All the mentioned guides are based on research by medical representatives and trustable sources.
A New Study Claims Exercise Makes You Happier Than Money >>>
Stay tuned and connected to find more intriguing articles and tips for maintaining a healthy life.
-->