I. Marlene King's New Show 'Pretty Little Liars: The Perfectionists' - Why Was It Canceled?
Published Mon Jan 27 2020 By Sea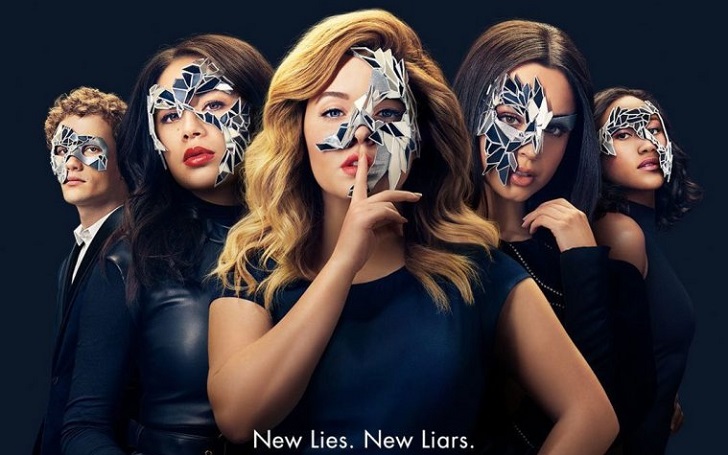 I. Marlene King tried to bring back the spice from 'Pretty Little Liars' with its sequel series, but despite getting a good audience rating, it got canceled after just one season.
While some might have expected some more to come from I. Marlene King with 'Pretty Little Liars: The Perfectionists', but Freeform opted not to continue with the franchise.
'Pretty Little Liars: The Perfectionists' Was Apparently Not Good Enough for the Network
King did try to get it all together by bringing back Sasha Pieterse as 'Alison DiLaurentis' and Janel Parrish as 'Mona Vanderwaal', but according to Freeform, the show didn't bring enough viewership as they expected.
New additions to the cast include Sofia Carson as 'Ava' (an aspiring fashion designer), Sydney Park as 'Caitlin' (a future politician), Eli Brown as cellist 'Dylan', Hayley Erin as 'Taylor' (who was presumed-dead) and Kelly Rutherford as Taylor's mother, Claire.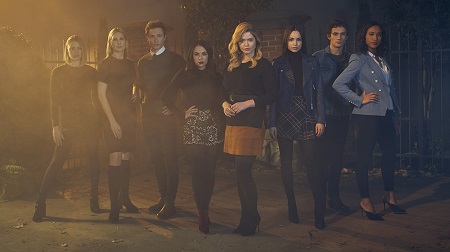 The crew was only partially returned.
Source: Freeform
However, the new series, based on the book series 'The Perfectionists' written by 'PLL' writer Sara Shepard, was not able to reach the height the original 'PLL' show did. King was the writer/executive producer along with 'Alloy Entertainment' and 'Warner Horizon Scripted Television'. Social media also was not able to help the show. Sorry, Sasha.
The first, and now the only season, brought in an average of 260,000 one-day viewers, including the live viewers. With an adult rating (18-49) of 0.12, it's just speculations that 'The Perfectionists' did not make up for the modest live viewing with substantial DVR and streaming bumps.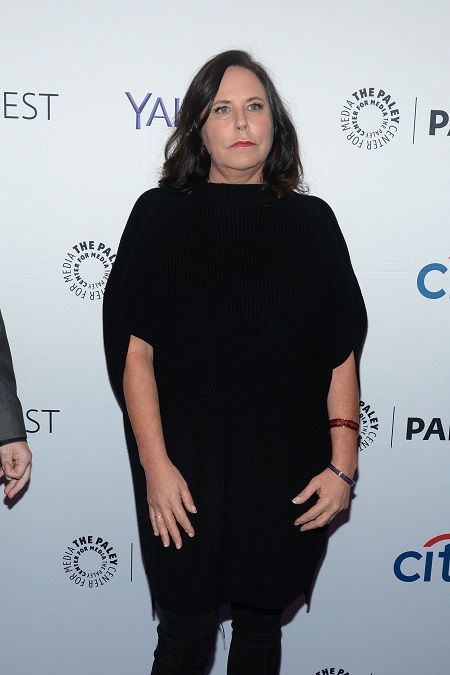 Despite all the excitement, I. Marlene King's new show was canceled.
Source: Ben Gabbe, Getty Images
When taken into perspective, it was 10 times less popular than the original 'PLL' series. Yes, 'Pretty Little Liars' had 2.5 million viewers average when the first season aired in 2010/11.
How the Story Goes (Plot)
Remember the five-year time jump on the ABC show back in 2015? Yeah, not much to take from it.
Beacon Heights seems to be a perfect place with the perfect kind of people living in it, with its top-tier college to its overachieving residents. But nothing is as it appears to be.
Also See: The Married Life of Sasha Pieterse with Husband Hudson Sheaffer
After being long in an intense amount of pressure to succeed, the residents reach a breaking point. The perfectionists are no perfectionists anymore. One of them goes crazy and murders someone named 'Nolan'. Alison and Mona are thrown into another crazy mystery murder. But it seems the story is not going to continue, after all.
Watch: 'Pretty Little Liars: The Perfectionists' Finale — 'The Professor' Knows Some Things the Liars Don't
There's also this 'The Professor' who knows 'Taylor' shot Caitlin's boyfriend, 'Jeremy'. A post-finale interview with Marlene King only reaps a confirmation that 'The Professor' is someone "lives in the world of the school."
Stay tuned and connected to GlamourFame for more updates and content on your favorite celebrities, movie and TV shows.
-->