Sasha Pieterse Is 'Crossing' Her Fingers As She Awaits To Hear If 'The Perfectionists' Will Be Renewed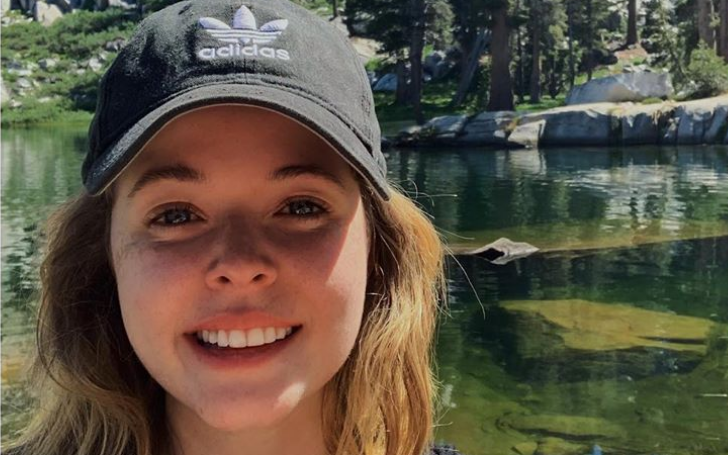 Sasha Pieterse hopes the PLL spin-off, The Perfectionists will be renewed.
In the latest interview for one of the online magazine outlet, Sasha Pieterse said she is hoping the 'Pretty Little Liars: The Perfectionists' series will be renewed.
Though the Pretty Little Liars: The Perfectionists star, who looked stunning in the August issue of Social Life Magazine, revealed she was told to be tight-lipped. So, we are guessing something is cooking up and we don't know just yet.
But Sasha, 23, who is desperately waiting for the fall, was adamant she doesn't know whether there will be the second season for the PLL spin-off. The star further added it had been already two months since the Season 1 finale aired on May 22.
Sasha said, "We're crossing our fingers and are waiting to see." Pieterse, who has another project lined up while she waits to see if the drama will continue in Beacon Heights.
PLL star from the age of 12 said, "I have a cookbook coming out at the end of the year that I'm really excited about."
Pieterse new recipe collection is called 'Sasha in Pieterse' which is due to release on October 8, 2019.
Sasha further added, "My cookbook is all about party planning and entertaining. It's tapas, bite-size desserts, cocktails, party planning, budgeting, and really just getting the best out of spending time with loved ones."
Well, according to us, The Perfectionists season two will come out sooner than we expected. We agree Sasha did not really say anything about the new season.
But when the star said she was asked to "not disclose anything" from the network, Freeform, we are speculating the next season is on its way.
-->