Sasha Pieterse Can't Wait For Fall So She Can 'Start Feeling Like A Normal Human Again'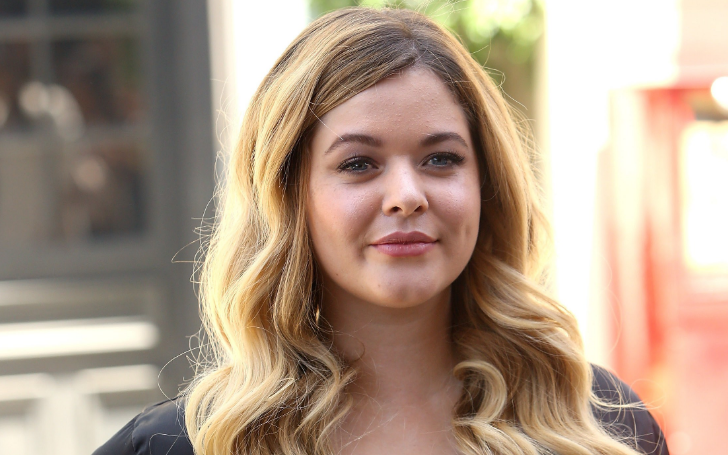 Sasha Pieterse not liking the weather.
Sasha Pieterse, who is the Pretty Little Liars star since the age of 12, recently took to Instagram and uploaded a rather chic picture of herself.
The 23-year-old actress is clad in some kind of feathery coat which has a bluish tint to it, mixed with white. Apparently, the actress is complaining about the hot, humid weather.
The actress, who has great movies to her name, is kind of excited for the fall to arrive and she can't wait anymore to see off the hot weather.
Sasha wrote a caption where she said the actress had enough of the summer already.
Pieterse wrote, "This is me waiting for fall so I can start feeling like a normal human again...I am over "unsticking your thighs from plastic chairs season." Thank you next."
The actress said she wants to feel like an average human again, which is possible only after the arrival of the fall. Sasha further said she is already over the humid climate.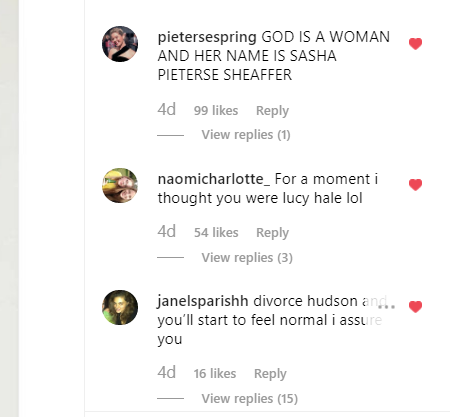 The actress who was featured in the August issue of the Social Life Magazine just candidly complained about the weather, while fans took the whole situation to the next level, which is funny obviously.
Though Sasha simply complained about the weather, one fan went far enough to make a comment about the actress' marriage life.
One fan wrote, "divorce Hudson, and you'll start to feel normal. I assure you?"
After reading the comments, our whole team is left asking the question, "how's that even related????", yes, with extra question marks.
But all fans were not that vague, as some fans complimented the actress as one fan wrote, "GOD IS A WOMAN, AND HER NAME IS SASHA PIETERSE SHEAFFER."
While another fan seemed utterly lost, the fan wrote, "For a moment I thought you were lucy hale lol."
People can be difficult sometimes, way more than we actually thought, but we agree with the 23-year-old actress. We are kind of tired of this confusing weather too.
P. S. Sasha is looking prettiest of all.
-->