Who is Inanna Sarkis Boyfriend in 2020? Find Out About Here Dating Life and Pregnancy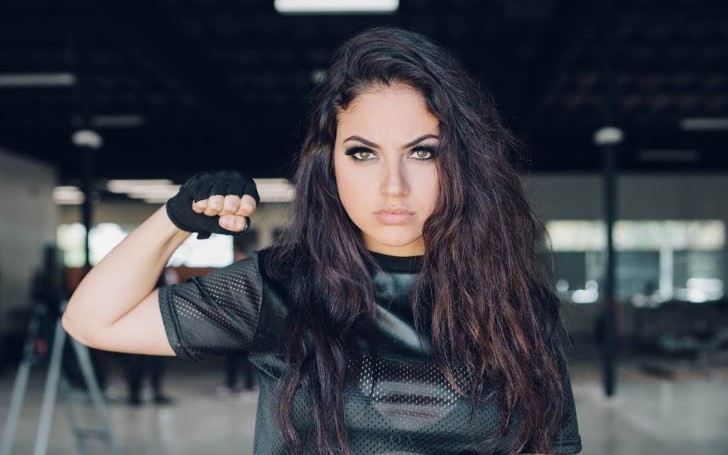 Find out about her relationship with boyfriend Matthew Noszka and her pregnancy announcement.
Inanna Sarkis is a model, actress, social media personality and YouTuber. Inanna on her recent years keeps herself busy on YouTube contents but previously she has worked as a model, and also wrote and directed a short movie, 'Aura'
In 2019, the youtuber also appeared in movie, 'After,' as Molly. She now makes funny skits on her YouTube channel, often collaborating with her fellow YouTubers. Inanna now boasts an impressive 3.72 million subscribers on her channel.
Inanna, moreover, is equally big on other social media platforms. The 27-year-old youtuber has over 10 million followers on her Instagram account. While her TikTok account has more than 4.5 million fans. So you can she how big of a star she is.
Also Read: A Glimpse Into Ryan Trahan Life and Net Worth, Here's Everything That's Going on His Life
Since we are here to discuss about Inanna's love life, let's find out who she is dating in 2020.
Inanna Sarkis Boyfriend, Who She is Dating in 2020?
Inanna Sarkis fans must be aware that she has been in a relationship with her boyfriend for a quite a long time now. Inanna is currently dating Matthew Noszka, a 27-year-old model based in Pittsburgh, PA. It is believed couple started dating from early 2019, and they are still together and going strong.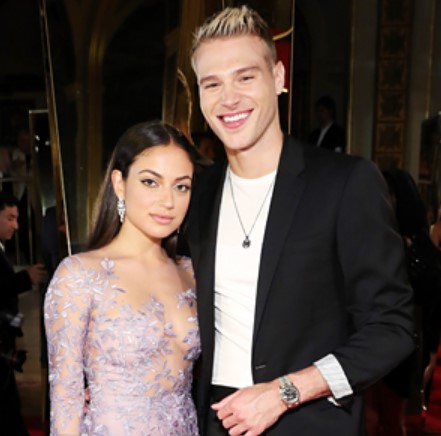 Inanna Sarkis and her boyfriend, Matthew Noszka, started dating from 2019.
Photo Source: Just Jared JR.
While talking about matthew, he was discovered on Instagram by an agent from Wilhelmina, New York. The model took pace in no time and was selected for Calvin Klein, Hugo Boss, Moncler, Astrid and more.
Also See: Who is Haley Pham's Boyfriend, Is She Engaged Now? Let's Find Out About Her Dating Life
In fact, some believe this is how couple met; Inanna Sarkis and her Boyfriend, Matthew Noszka met online; they started talking and eventually met for a date, which turned into a beautiful relationship.
Inanna Sarkis Pregnancy, She is Expecting a Baby with Her Boyfriend, Matthew Noszka
Inanna Sarkis and her boyfriend, Matthew Noszka, recently dropped a huge bomb on their fan after they announced couple is expecting a baby. Fans could not be happier following the news. The couple took to their Instagram to announce the big news as they posted a pictures Inanna showing her baby bump.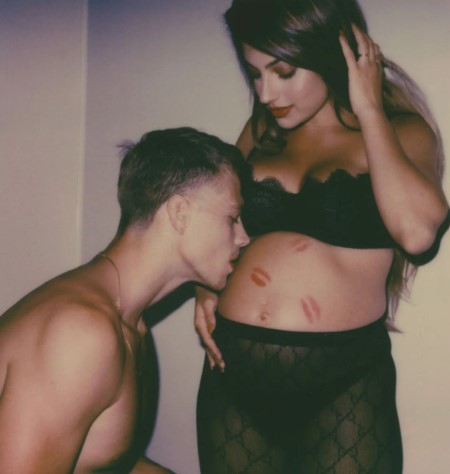 Inanna and Matthew announced they are expecting a baby.
Photo Source: Ricky Alvarez (VOGUE)
The couple is self-isolating together due to coronavirus pandemic, but still found time to talk with Vogue magazine about their pregnancy.
Talking to the magazine, Inanna said, "It was a roller coaster of emotions. Excitement mixed with anxiety and fear of whether we would be ready to be parents or not. After a lot of tears and deep conversations, we realized how perfect of a time it really was to start a family."
She further added, "I'm looking forward to teaching my little one all the things I've learned over the years," she said. "I can't wait to see them take their first steps, or say their first words. I'm so excited to be that annoying mom that embarrasses their kid because she wants to capture every moment!"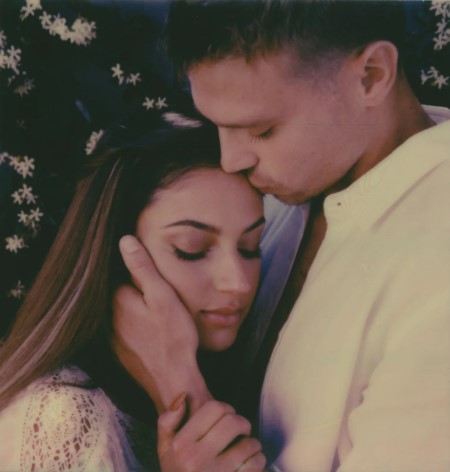 On her pregnancy, Inanna said she was excited and anxious at the same time. It was a rollercoaster of emotions for the couple but they are ready now.
Photo Source: Ricky Alvarez, Vogue
Indeed, the couple is ready for the next phase of their relationship, and we wish them all the best for their future. Meanwhile, when asked about their plans to get married, the couple is putting a 'wait' sign on it for now. Whatever it is, hope their relationship grows stronger as days pass.
You May Also Like: Who is Ashley Olsen Dating? Find Out About Her Relationship
For more information on your favorite celebrities' lifestyle, stay tuned to Glamour Fame, and don't forget to sign up for the newsletter.
-->