Inside Kyle Forgeard's Wallet: How Much is the YouTuber Worth?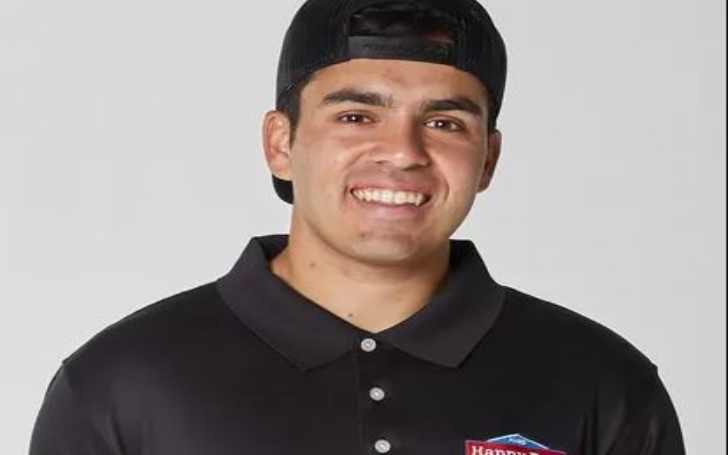 Kyle Forgeard is a Canadian content creator and entrepreneur who gained prominence in the digital world through his involvement in the massively popular YouTube channel, "Nelk." Born on July 12, 1994, in Mississauga, Ontario, Forgeard co-founded Nelk Media alongside Jesse Sebastiani.
The channel initially focused on pranks and comedic sketches, but it evolved into a hub for daring stunts, social experiments, and vlogs that often pushed boundaries. With a charismatic and audacious persona, Forgeard became known for his fearless antics, which resonated with millions of viewers. Beyond YouTube, he ventured into merchandising and launched the Full Send brand, capitalizing on Nelk's success.
Kyle Forgeard's Net Worth in 2023
Kyle Forgeard, as a co-founder and prominent content creator for the renowned YouTube channel Nelk, has established himself as a notable figure in the world of online content creation. With an estimated net worth of approximately $1.5 million, Forgeard's financial success is a testament to his skill in transforming his passion for engaging content into a lucrative career.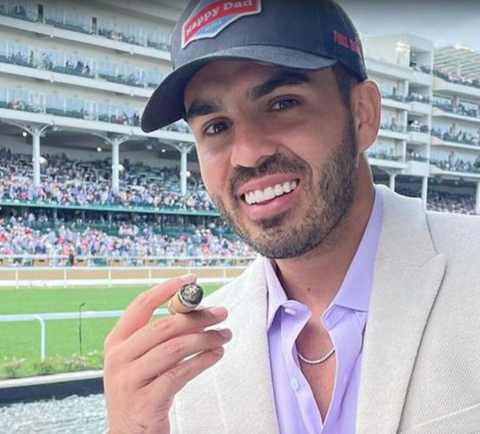 Originally hailing from Canada and having dropped out of college, Forgeard has risen to prominence on YouTube by curating a diverse portfolio of content, including prank videos, challenging endeavors, and other forms of entertainment. In collaboration with his fellow Nelk Boys, Kyle has effectively diversified his income streams beyond the confines of the platform, showcasing his entrepreneurial acumen.
Earnings Monthly
Thanks to their YouTube content, which garners an impressive seven million views weekly, Kyle Forgeard and his associates rake in a substantial monthly income of around $100,000.
However, their channel has encountered issues with demonetization due to content restrictions on the platform. Fortunately, Forgeard and his team have ingeniously built a thriving direct-to-consumer enterprise.
Forgeard's achievements have not gone unnoticed, as he earned a coveted spot on the Forbes 30 Under 30 list, an accolade reserved for exceptional young talents making a significant impact on the economy.
Life As a Entrepreneur
Kyle Forgeard's entrepreneurial acumen extends beyond YouTube, as he has successfully cultivated a fortune through various business ventures. Capitalizing on the popularity of the Nelk YouTube channel, Forgeard and his team launched the merchandise brand "FULL SEND," which has evolved into a substantial income stream.
FULL SEND's product range includes hoodies, sweatshirts, hats, and party items, with prices spanning from $20 to $90, contributing significantly to Forgeard's net worth. In addition to FULL SEND, Kyle has diversified his financial portfolio by investing in real estate, venturing into the world of NFTs (Non-Fungible Tokens), and founding the hard seltzer brand "Happy Dad."
These strategic investments and business endeavors have further solidified his position as a savvy entrepreneur, demonstrating his ability to thrive in both the digital and physical realms of commerce.
Take A Look at Kyle Forgeard's Career
Kyle Forgeard's journey with Nelk began in 2010 when he joined forces with twin brothers Niko and Marko Martinovic. However, it wasn't until 2015 that the channel experienced a remarkable surge in popularity, marking a turning point in their online careers.
The pivotal moment came when Forgeard uploaded a video where he pranked police officers by falsely claiming to have cocaine in his car. The unsuspecting officers proceeded to search the vehicle, only to find that the trunk was cleverly filled with Coca-Cola soda bottles instead.
This light-hearted prank struck a chord with viewers, amassing over 40 million views and a significant surge in new subscribers. This event served as a catalyst for Forgeard and his team, who continued to create engaging content that quickly endeared them to fans.
Though not reaching the same level of prominence as YouTube juggernaut MrBeast, Kyle Forgeard successfully propelled Nelk to surpass 7 million YouTube subscribers, expanding his brand's reach and influence within the digital landscape.
How Much Does NELK Worth in 2023?
Kyle Forgeard, the co-founder of NELK and YouTube sensation, achieved fame with a viral Coke prank on police officers in 2015. Now at 28 years old, he commands a substantial net worth of $25 million.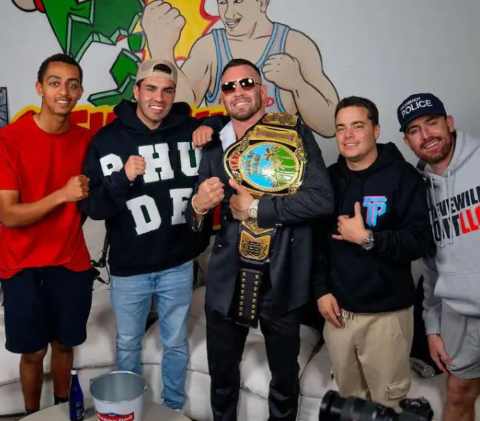 Despite YouTube demonetization, his channel NELK boasts over seven million subscribers, tuning in for pranks and comedic content.
Leveraging his YouTube stardom, Kyle hosts the Full Send Podcast, featuring a diverse array of guests, from athletes like Mike Tyson to business figures like Elon Musk and even former U.S. President Donald Trump, solidifying his influence in both entertainment and podcasting realms.
Total Income From NELK
Kyle Forgeard and the NELK Boys have leveraged their flourishing empire, amassing over $70 million in annual income. Instead of squandering their earnings, they've made astute investments in real estate, NFTs, and their hard seltzer brand.
Full Send merchandise raked in an impressive $50 million in 2020 alone, while their foray into the crypto market, with substantial investments in Bitcoin and other digital assets, has further boosted their wealth.
With potential income surpassing $100 million, Forgeard and his team have solidified their status as astute business moguls, ready to continue rubbing shoulders with high rollers in the future.
Houses
In April 2021, Kyle Forgeard and the Nelk Boys made a shrewd move by purchasing a $9 million, 9,713-square-foot house in Newport Beach, California. This savvy investment not only provides a luxurious residence but also generates a monthly income of $27,000 through leasing.
What makes it even smarter is that they can classify the property as a business expense, effectively avoiding annual property taxes of approximately $73,000.
Their strategic approach exemplifies the wisdom of real estate investment, capitalizing on both comfort and financial benefits while intelligently navigating tax liabilities.
Why Kyle Forgeard Was Arrested?
Throughout his journey as a prominent figure in Nelk, Kyle Forgeard has not been without controversy. One notable incident involved his arrest, along with his team members, for impersonating a security officer at the Grapevine Mills Mall. They were eventually released after posting a $750 bond.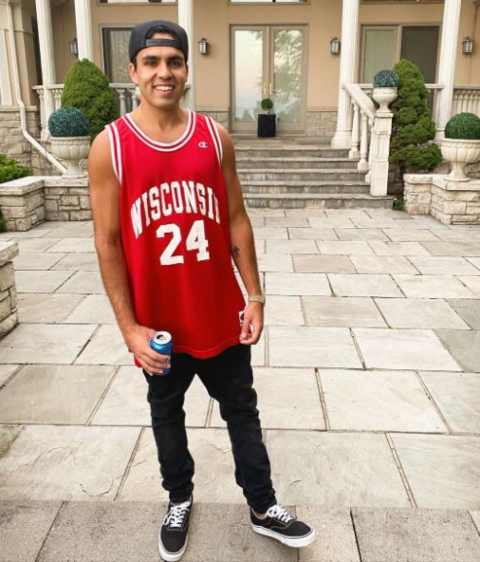 Additionally, Nelk Boys faced accusations of violating social distancing guidelines during the COVID-19 pandemic in 2020 due to hosting a large party. Forgeard, through his channel, has also faced criticism for promoting alcohol use and provocative content. Despite these controversies, Nelk's popularity persists, maintaining a dedicated fan base who continue to support its content.
Age, Wiki, and Parents
Kyle John Forgeard, born on July 12, 1994, in Mississauga, Ontario, Canada, is the son of Rick and Gayle Forgeard. He has a sister named Chantal.
From a young age, Kyle displayed a fervent passion for creating engaging and entertaining content, as well as a natural talent for connecting with audiences.
This early inclination laid the foundation for his eventual success as a content creator and entrepreneur in the digital world.
Does Kyle Forgeard Have A Girlfriend?
No, Kyle Forgeard doesn't have a girlfriend. Kyle, a private individual when it comes to his personal life, has managed to keep his past relationships and partners largely out of the public eye.
As of 2023, he hasn't been previously engaged, and there's no public information available about his current dating status or any specific relationships he may have had.
Forgeard's ability to maintain his privacy in the world of celebrity is a testament to his focus on his career and the discretion he exercises regarding his personal affairs.
Visit Glamour Fame For More
-->