Is Meghan Markle Feeling Trapped In Troubled Marriage?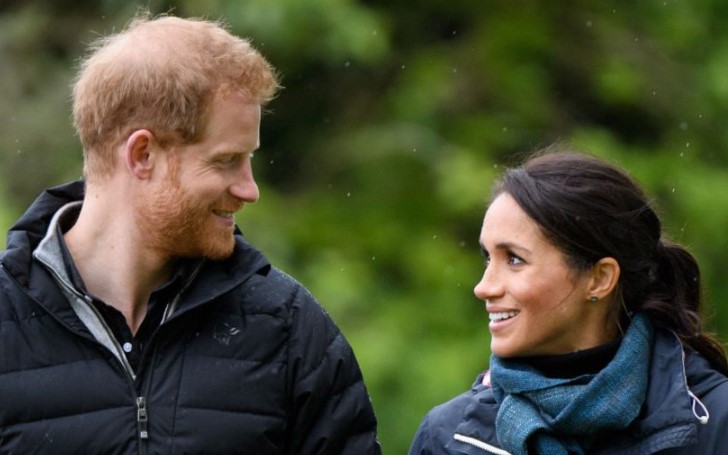 The honeymoon phase is 100% over, and Meghan Markle is stuck behind the Palace walls.
Well, it seems the honeymoon phase is almost for Meghan Markle and Prince Harry, as one of the sources claimed the couple, who joined Nick Jonas and Priyanka Chopra's wedding, has already begun feeling strains of married life.
The source said, "At first the sheer excitement and awe of being part of the most famous family in the world is amazing. Every time you turn a corner, you see another amazing person or building that isn't just famous but is also historic."
The source continued, "It is like falling in love in the mansion of the Bachelor, far away from your daily worries of real life. But soon reality kicks in, and it isn't quite as exciting. That is where Meghan and Harry, who joined together for annual Christmas tradition, are now."
The source further added after the initial excitement, Meghan is finding herself mostly alone stuck behind the Palace big walls, and it's incredibly isolating to be part of this family.
The source revealed., "They don't leave the house very much and don't allow any outsiders inside the family."
Harry, 34, initially was so attracted to Meghan, he put everything aside, including some of the royal traditions, to fulfill every wish of Markle's, but unfortunately for both of them, that part of a relationship is over.
One of the Palace insiders claimed Meghan is deemed as a self-important person who is temperamental and difficult to please, who has spent much of her time as a royal feuding.
Well, the Royal couple, who were supposed to move out of the palace, welcomed their first baby in May, and still, their life is far from perfect. The source stressed their honeymoon is over, it might look like a great life to all of us, but in reality, it's being in "golden handcuffs."
-->