Is US Representative Matt Gaetz married?
Published Sun Dec 15 2019 By Matthew
Find out about the Trumpiest US Representative Matt Gaetz's marital status.
Dubbed 'Trumpiest Congressman in Trump's Washington,' Matt Gaetz is an American lawyer turned US Representative. Son of millionaire Republican politician Don Gaetz and mother Victoria "Vickey" (Quertermous), Matt Gaetz was born on May 7, 1982, in Hollywood, Florida.
The 37 years old politician is often accused of using his father's money and being more like Trump to rise in American politics. Gaetz has become a famous name among news tellers for his participation as a Trump supporter in the House Judiciary Committee hearing in the impeachment inquiry into the American president.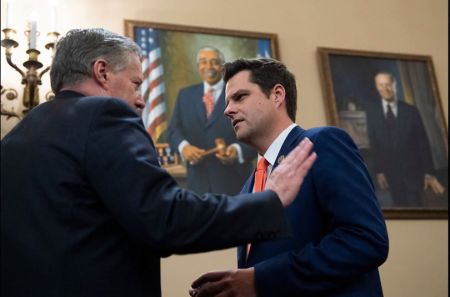 Gaetz- 'This is the fastest, weakest, thinnest, MOST PARTISAN impeachment in American presidential history.'
Source: Matt Gaetz Instagram
The speculations about Gaetz's marital status hit the internet in February 2019. Answering the question about his union, the Republican Congressman remains unmarried for the time being.
Gaetz Reveals That He Is Unmarried
The internet went into an outburst of questions whether if the Congressman is married or not after his debacle during a House Judiciary Committee hearing that involved a lady legal expert.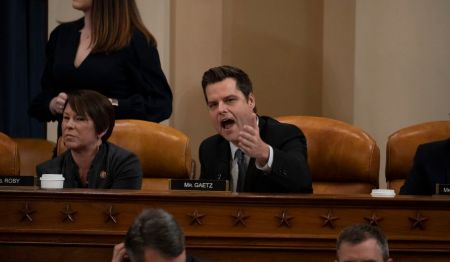 Gaetz Speaking In House Judiciary Committee Hearing.
Source: Washington Times
Gaetz rudely shut down legal expert Prof. Pamela S. Karlan as she tried to express her views in a House Judiciary Committee hearing.
Also See: Is Susan Del Percio Married? Does She Have a Husband? Grab All the Details of her Dating Life!
The NYT best-selling author of 8 books, Jeff Pearlman tweeted,
to which Matt replied,
revealing that he is still unmarried.
His Justification For Dating 21 Years Old: "I'm Not a Monk."
News reports of the former lawyer dating a rather stunning 21 years old surfaced after the involved female posted photos of him in her Instagram account.
Also See: Matt Bevin's Daughter Brittiney Bevin - Learn Everything About Her!
As reported by Daily Mail, the Congressman pleaded to author Stephanie Mencimer not to reveal information regarding the women that he dated as it meant putting them at risk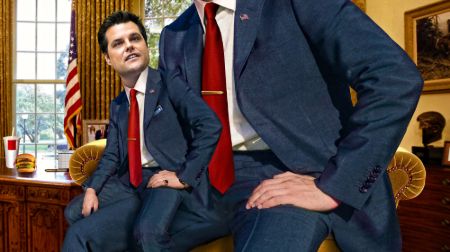 'I'm Not a Monk. I'm Just a Congressman'
Source: Mother Jones
He then went on to justify dating a 21-year-old saying,
I'm not a monk. I'm just a congressman.
Information about who Matt Gaetz dated never made it to any media.
Also See: Andy Beshear's Wife Britainy Beshear - Everything You Need To Know!
The Republican Congressman backed up by Trump, who said that Matt is going places has made a lot of headlines. What are your opinions about his love life?
Make sure to check out our Entertainment section in Glamour Fame for all the trending gossips and news.
-->