It's Official! Hannah B. all set to star as the next Bachelorette
Published Wed Mar 13 2019 By Jessica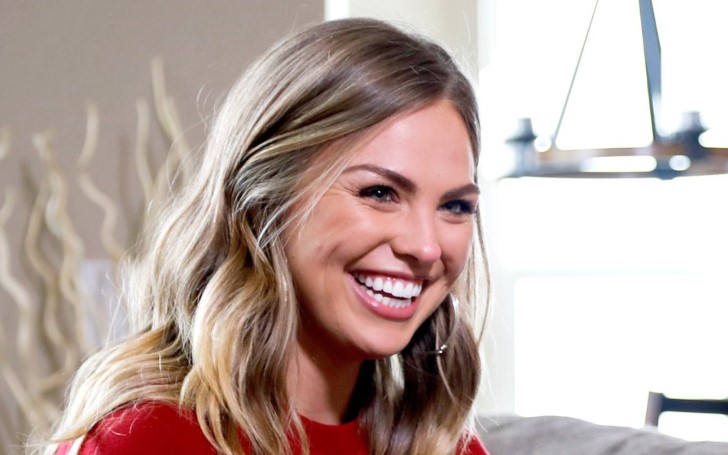 And the next Bachelorette is.......*drum rolls* Hannah Brown.
As Colton Underwood's season finally came to an end as he jumped over a fence to chose now-girlfriend Cassie Randolph after dumping the remaining two ladies, ABC officially announces Hannah Brown as the next leading lady for The Bachelorette's season 15.
Yes, Brown, who was sent home after Underwood dumped her in the seventh week of the season is the next bachelorette.
Recommended: Game of Thrones Star Liam Cunningham Wants Game Of Thrones Role On His Gravestone
Brown, who reigned as the beauty pageant queen after she won the 2018's Miss Alabama USA contest more popularly known as 'Hannah Beast' among her fans will lead the upcoming season to find that special person in her life who she hopes she will be able to 'share her heart' with.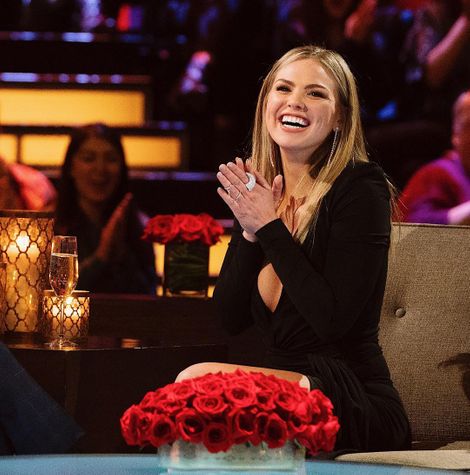 Hannah Brown is announced as the next bachelorette for season 15
SOURCE: Hannah Brown Instagram
During her one-on-one chat last week with the show host, Chris Harrison, Hannah said:
"I thought my life was going to be this certain way. I grew up in Alabama. I was gonna marry the guy who I dated for so long right out of college, start spitting out babies"
She continued:
"Ultimately, I just thought that was gonna be okay for me. But it is not okay for me. I want so much more, and I deserve so much more."
Brown, however, admitted her experience and the relationship she got to share with Colton allowed herself to see in a different way and 'be vulnerable with who she is and who she wants to be and what type of love she wants to have and receive.'
You may also like: 'Guardians of the Galaxy' Star Dave Bautista Claims Dwayne Johnson Isn't a Great Actor
The fortunate Hannah clearly mentioned on the stage things didn't turn out as she wished for during her first time on the show, but she is positive good things are ahead of her and what she's looking for certainly will happen.
As a matter of fact, Brown feels grateful and honored that everyone saw her heart and that she will get to continue doing what she does "and that somebody will hopefully share their heart with her."
In addition, Brown also took to her Instagram to share the news to her six hundred thousand followers on the photo-sharing platform with a childhood picture of herself in a white dress.
Check out the picture below.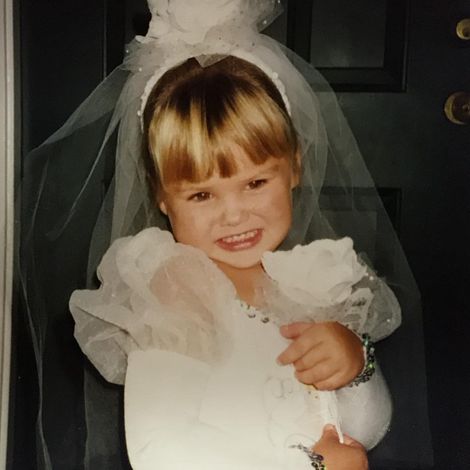 Hannah Brown shares a childhood picture of herself on Instagram.
SOURCE: Hannah Brown Instagram
Hannah on the stage then encountered five different suitors including Luke, the first one she met, and Dustin who insists he sucks as toasts but still ended up giving Hannah a toast. She then met Cam with him she had an awkward meeting as he gave a little rap performance before the 24 years old bachelorette met Connor. The last participant of the night included Luke S. who made pretty solid dirty jokes to impress Brown.
Born and raised in Tuscaloosa, Alabama, Hannah participated in beauty pageants since she turned 15. After winning the Miss Alabama title, she later went on to participate in Miss USA.
Brown who also works as a part-time interior decorator graduated from the University of Alabama (the same uni where her parents went to) with a degree in communications in 2017.
Don't miss: Fake Melania? People Seem Convinced Melania Trump Has Been Replaced By 'Body Double'
The new season premieres from 13th May on ABC.
-->