'iZombie' Actor Rahul Kohli Reveals He was a Victim of Childhood Sex Abuse
Published Wed Mar 13 2019 By Jessica
Rahul Kohli bravely reveals about his childhood sexual abuse.
English actor Rahul Kohli, known as Dr. Ravi Chakrabarti in CW Network tv series 'iZombie' recently opened up about being a survivor of childhood sexual abuse.
The 33 years old actor took to social media on both of his Instagram and Twitter account to break the silence on being sexually molested as a child.
In his emotional statement presented on the platforms on Monday, he states he felt like he was protecting his alleged abuser who didn't deserve to. However, the actor didn't name his abuser in the public post.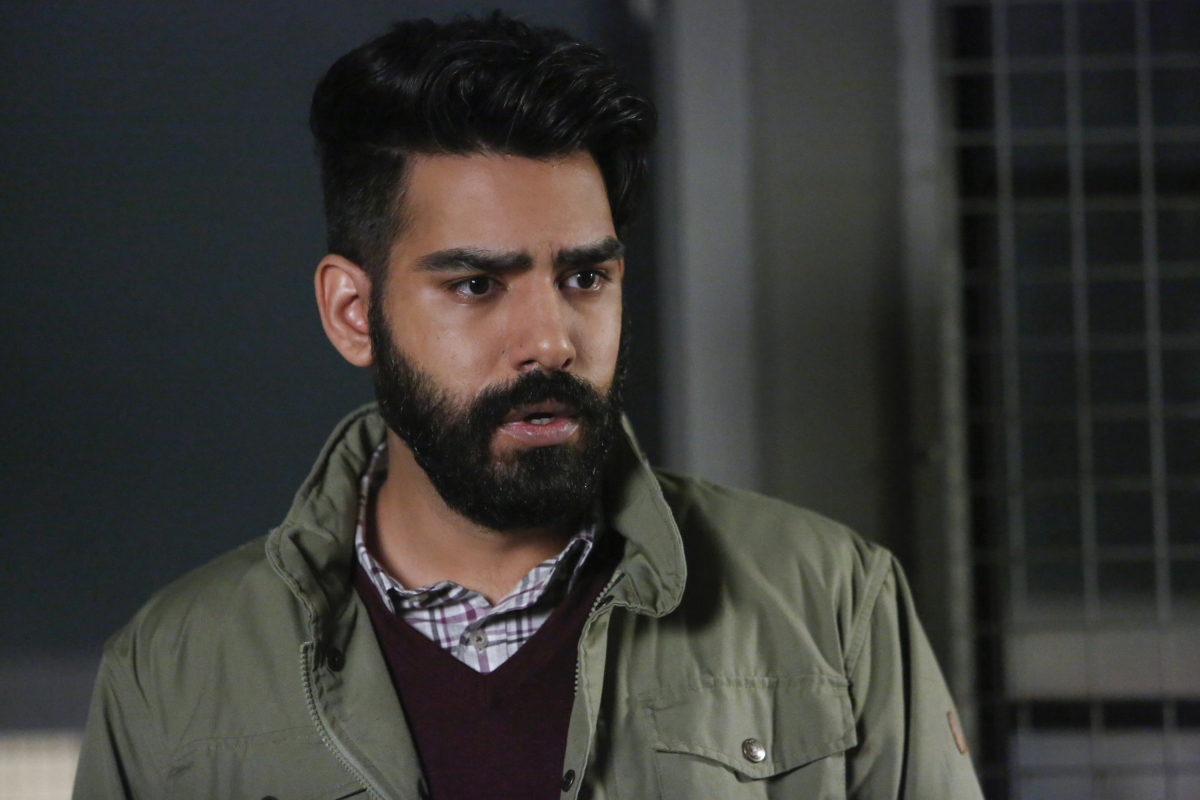 Rahul Kohli opens up about being a sexual abuse victim.
SOURCE: IMDb
Coming forward about his childhood sexual abuse story, his statement began reading:
"The longer I keep my secret, the longer I feel like I'm protecting someone who doesn't deserve it and letting down others who are too afraid to step forward and confront their own past"
Kohli further continued clearly mentioning he became a victim of sexual abuse as a child:
"I was a victim of sexual abuse as a child"
The London born actor also left a positive message for other sexually abused victims in his statement.
You may also like: Actress Felicity Huffman Released on $250,000 Bond and Ordered To Surrender Her Passport Amid College Admissions Scandal
He concluded the post saying:
"We are not alone and we are not to blame."
Kohli then took to Instagram to share the news with a screenshot of the statements he posted on Twitter.
Immediately after Rahul shared the brave statements, he received tons of praise and support with positive messages from his fans and Hollywood fellow actors including Mehcad Brooks, 38, who replied to his Instagram post with:
"Love you brother. You have my support and thank you so much for your strength and bravery. Not only is it inspiring — you're going to awaken those that may be in the unnecessary shadows about this"
Aly Michalka and Jessica Harmon who stars alongside Rahul in iZombie also showed their support in the comment section.
Michalka, 29, responded the post with a broken heart emoji whereas, Harmon, 33, commented with a heart emoji. His fiance Yasmin Molloy also responded to his abuse admission with a heart emoji.
Don't miss: Tamara Ecclestone and Husband Jay Rutland Leave Roka Restaurant in Mayfair After a Scrumptious Lunch Together
Likewise, one of his fans commented:
"thank you for sharing this ❤️ it means so much, and your strength gives strength to others"
Writing a long paragraph indeed, another fan thanked him with saying:
"thank you for sharing your story, you are loved and heard and I hope you are so proud to bring truth to the surface. When you make space for yourself, however painful and traumatizing, you make space for others, and that sacrifice is so brave and selfless, you should feel proud and powerful for how much you have done in just acknowledging your reality"
A third one, a victim of sexual abuse herself wrote:
"Same here. Thank you so much for helping raise more awareness on this subject. But also I'm so sorry."
Meanwhile, Kohli is working on the fifth and also the final season of iZombie that sets to air in May. His next project includes DC Universe' new Harley Quinn animated series where he will be delivering his voice over to one of the characters; Dr. Jonathan Crane/Scarecrow.
See more: MAFS's star Luke and Kate reportedly had Sex Numerous Times Despite Luke Claiming He Felt Dead Inside After Their First Kiss
Much love to Kohli.
-->