Tamara Ecclestone and Husband Jay Rutland Leave Roka Restaurant in Mayfair After a Scrumptious Lunch Together
Published Wed Mar 13 2019 By Jessica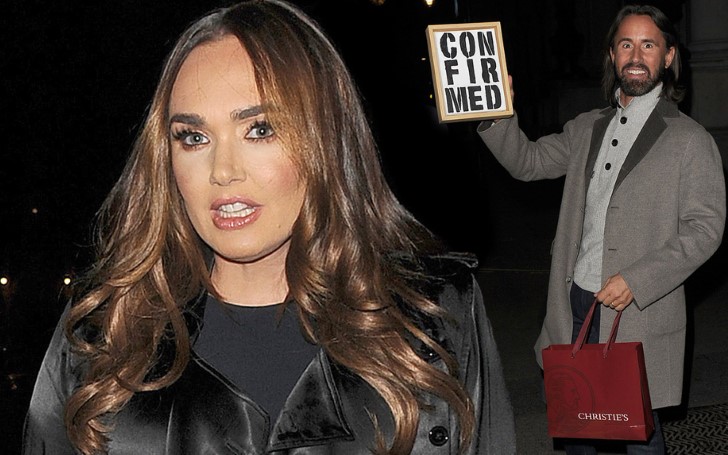 Tamara Ecclestone and her husband Jay Rutland spotted leaving Chutney Mary after Jay's birthday meal at Roka Mayfair.
Tamara Ecclestone enjoys her husband Jay Rutland's 38th birthday celebration with not only one but with two fancy meals. Yup, to honor the birthday of her soulmate, Tamara decided to treat his husband with a couple of delicious meals.
For Jay's first birthday meal, the couple headed to Roka restaurant in Mayfair for the family lunch along with their daughter, Sophia Ecclestone Rutland, 4. And only a few hours later, the lovebirds were once again spotted for their second fancy birthday meal, a dinner at one of the well known Indian eateries in London, Chutney Mary.
Tamara Ecclestone and her husband Jay Rutland poses for a selfie.
SOURCE: Tamara Ecclestone Instagram
For their first dine of the day, Tamara opted to wear V-neck styled leopard print top she accompanied with black skinny jeans and a baby pink large coat. Keeping her brown locks parted in middle with perfect loose and wavy curls, the heiress looked absolutely stunning.
You may also like: Kaley Cuoco Shares Emotional Reaction To 'Big Bang Theory' Series Finale Date
To add more beauty to her appearance, the star applied matching makeover on her face with a perfectly blended eyebrow and eyeshadow followed with dark eyelashes and a slightly smokey eyeliner.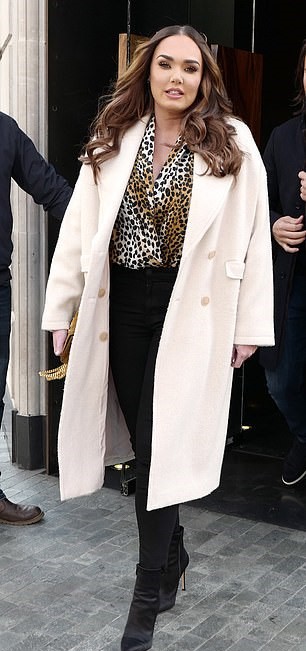 Reality star Tamara Ecclestone steps out in London in a pink coat.
SOURCE: Daily Mail
Even in the full body covering outfits, Tamara made sure to flaunt her beautiful curves. Looking all chic for the first birthday meal of the day, she flashed smiles at the photographers as she stepped out in a pair of fresh black heels, completing the look with a small matching suede handbag.
Don't miss: It's Official! Hannah B. all set to star as the next Bachelorette
Later in the evening, for the second birthday meal of the day, she equally looked elegant in a £650 brown Fendi pencil skirt she accompanied with a black top she wore underneath a shiny black overcoat.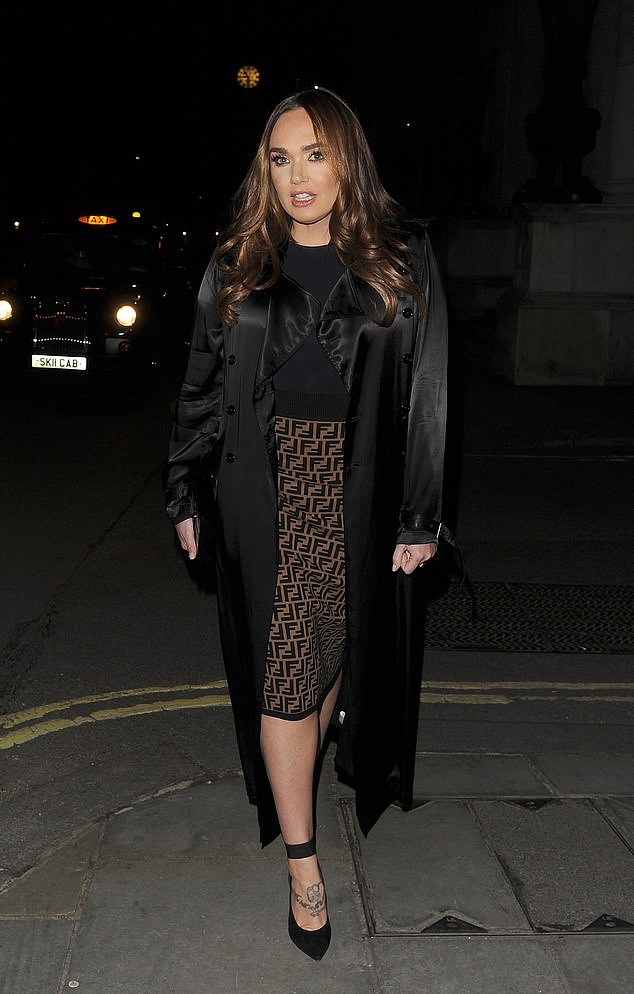 Tamara Ecclestone steps out in London to celebrate Jay Rutland 38th birthday.

SOURCE: Daily Mail
With eye-catching lip gloss on her lips, black purse, and a matching black heels that flaunted her feet tattoo, Mrs. Rutland looked ready for the night.
Both Tamara and Jay took to their social media to share a few snaps from Jay's birthday celebration inside the restaurants. In one of the pictures shared by the star, the couple can be seen sitting in front of a candlelit cake with a big smile clearly visible across their face.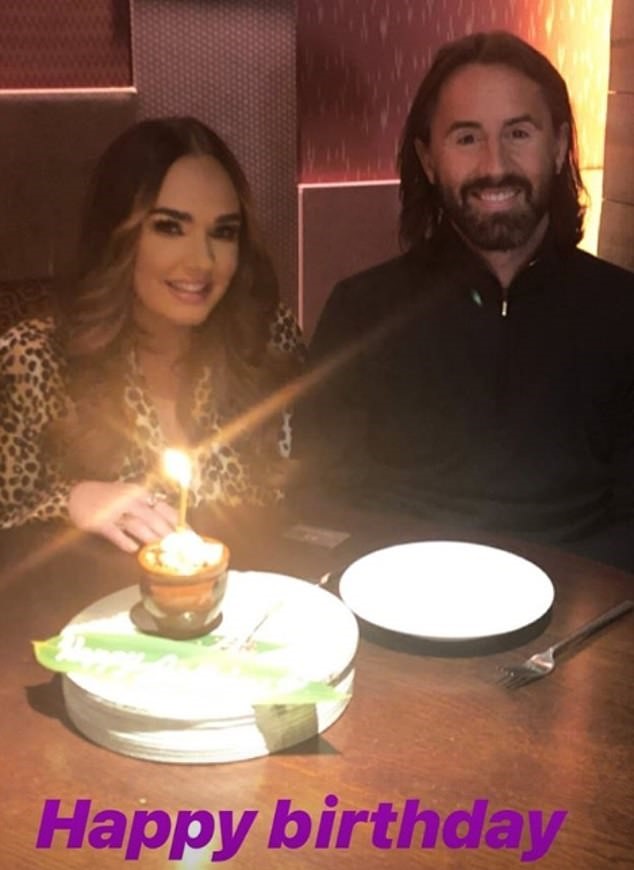 Tamara Ecclestone celebrates her husband Jay Rutland 38th birthday.
SOURCE: Daily Mail
The heiress simply writes: 'Happy Birthday' with the purple color font on the picture.
In addition, the star also shared a series of pictures to show off her outfits on the photo-sharing platform. However, by taking a look at her Instagram posts, Tamara didn't share any of the pictures where she can be seen in the outfits we described above.
See more: MAFS's star Luke and Kate reportedly had Sex Numerous Times Despite Luke Claiming He Felt Dead Inside After Their First Kiss
Both Tamara and her husband Jay married in 2013 and have been happily together since.
-->