Who Is Jameela Jamil Dating? Inside the 'She-Hulk' Actress's Love Life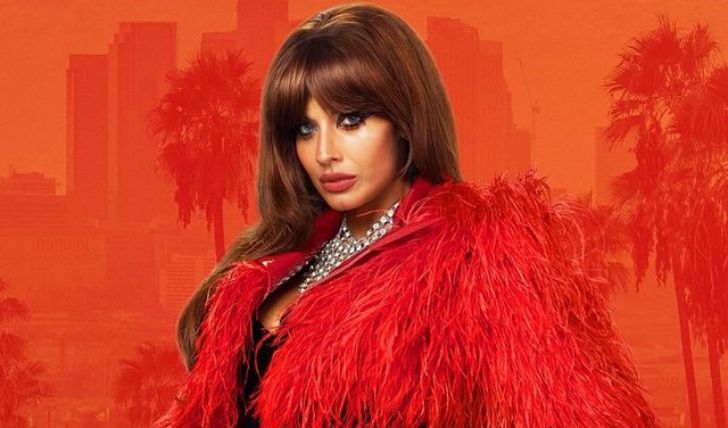 Jameela Jamil's relationship history: The complete story here!
Loved and disparaged for her forthright persona and fierce activism, Jameela Jamil's acting career has been a concurrent stint alongside Jamil's persistent fight against patriarchy and the misleading privileged snoots of the showbiz industry. Amongst a slew of celebrities who had to bear the brunt of Jamil's sharp mouth are Cardi B, the Kardashians, Miley Cyrus, Rihana, and more.
Jameela Alia Jamil was born on February 25, 1986, in London, England. Having overcome life's greatest tribulations, including congenital disabilities, Coeliac disease, and anorexia nervosa that followed her into her teenage years and early 20s, Jamil's relentless advocacy stems from the actress's trials-filled life. Since rising to fame with NBC's The Good Place, Jamil has been with one man.
Who is Jameela Jamil Dating?
Before breaking through playing Tahani Al-Jamil in the television series The Good Place in 2016, Jameela had already crossed paths and fallen in love with musician James Blake, 33, a singer, songwriter, multi-instrumentalist, and record producer. A Grammy-nominated singer, Blake's rise to international acclamation began after the release of his second album, Overgrown, in 2013.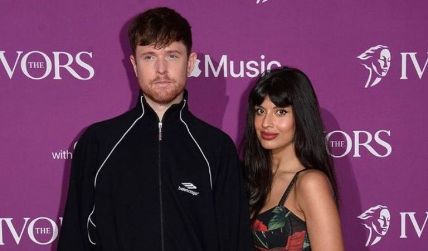 Jamil and Blake have been dating since 2015.
Photo Source: Instagram
Jamil's beau has since collaborated with renowned artists like Bon Iver, Mount Kimble and more. Blake has contributed to Kendrick Lamar, Beyonce, Frank Ocean, and Travis Scott's projects as well. While Blake was already a worldwide renowned star, Jamil's profile included gigs in teaching, modeling, fashion design, writing, disc jockeying, and hosting; Jameela first gained attention as the first solo female presenter of the BBC Radio 1 Chart show in 2013.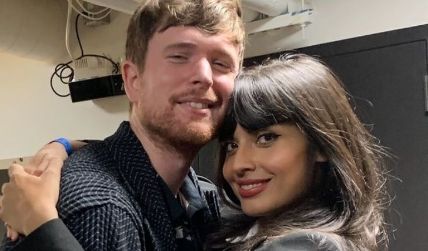 Jamil's longtime boyfriend, Blake, is a Grammy-winning singer.
Photo Source: Instagram
Following her historical gig in the BBC's chart show, Jameela made the cross-continental move to the States in pursuit of a career in comedy writing in 2015; the same year she landed the role of snobbish Tahani, Jamil also got lucky in her love life. Then a rookie actress, Jameela, quickly went Instagram-official with her beau Blake.
Don't Miss: Is Dr. Dre Married? Everything to Know About His Relationship History.
The low-profile yet adored couple's love story has been unfolding ever since. Jameela and James may not be mushily eloquent as a celebrity couple, but the pair occasionally make appearances on each other's social media and seldom reflects on their flourishing relationship. One time, the Grammy-winning singer credited Jamil for being his muse.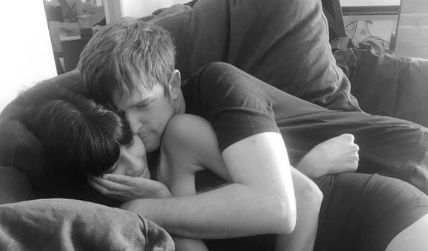 James credits Jamil as his muse for his fourth album 'Assume Form.'
Photo Source: Instagram
Upon the release of his fourth album Assume Form in 2019, the singer-songwriter took to Twitter to pay a sweet tribute to his lady love. "To @jameelajamil I love you and you are the reason this album exists, but now everyone else has it, so I'll see you at home in 30 mins and we can talk s*** about everyone," tweeted the Brit singer.
Is Jameela Jamil Queer?
The She-Hulk actress faced massive backlash after she landed the coveted spot of a judge on an HBO Max voguing competition series. Critics claimed to give the role to Jamil, who isn't of the LGBTQ community, would be depriving the community of a chance at representation. Amidst raging criticism, the English actress announced herself as queer.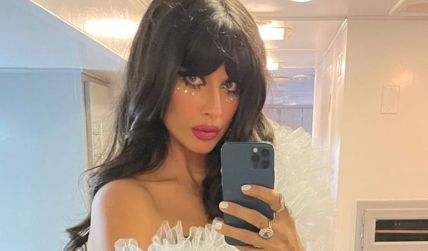 In the wake of a massive backlash for landing a role that many deemed "inappropriate" for her, Jamil declared herself queer.
Photo Source: Instagram
The Good Place fame came out as queer and explained her stance. "It's also scary as an actor to openly admit your sexuality, especially when you're already a brown female in your thirties. This is absolutely not how I wanted it to come out," wrote Jamil. While many weren't convinced of Jamil's eligibility for the role, the actress told off the haters saying, "you can keep your opinions to yourself."
Check Out: Sarah Hyland and Well Adams' Wedding Update: A Timeline of Their Relationship.
Defending her spot in the unscripted dance competition, Jamil said, "I'm a long time fan of ballroom and just wanted to help this show get made to celebrate this beautiful community." She added, "I know that my being queer doesn't qualify me as ballroom. But I have privilege and power and a large following to bring to this show and its beautiful contestants and hosts."
Fans complained giving the role to Jameela was depriving deserving candidates.
Source: ET Canada
Jamil had her name trending on Twitter for weeks, with many criticizing the actress for acting in contradiction to the brand she had created for herself, rooted in the woke culture and cultural sensitivity. Many celebrities also joined the discussion, including Michelle Visage, who helped amplify a tweet that read, "literally so many others who actually KNOW about ball who should [be] on." Trace Lysette says it's a disappointment "when [people] with no connection to our culture gets the gig.
Stay connected to glamour fame for more.
-->