James Cracknell Is Snapped Sharing An Intimate Moment With The Cambridge Finance Student
A photo of James Cracknell seemingly kissing a New Yorker Jordan Connel surfaced this week.
James Cracknell is pictured getting very close to Cambridge University student who comforted him following the end of his almost 2-decade long marriage with TV host Beverly Turner.
A photo of the 47-year-old double gold medalist seemingly kissing a New Yorker Jordan Connel surfaced this week and revealed the couple's developing close friendship.
Connel, who is believed to be in her early 30s, is part of the 'cougars' cheerleading team was seen getting very close to James at the Henley Regatta.
See Also: Now You Can Buy Pottery Barn From Rachel And Phoebe's Apothecary Table
After the ending the 17 years long marriage, the Olympic hero was seen several times at the events with Connel who James met during their time together at Cambridge.
James Cracknell announced his split from Beverley Turner in April; Beverly, 45, remained in the family home in Chiswick, West London with her two daughters and a son.
Turner previously spoke about her struggles to hold the marriage together after James was involved in a horrific bike accident in the US in 2010.
The couple's relationship was seen amongst the strongest in celebrity circle as Bev carefully nursed James back to health.
The 2-times gold medalist admitted the accident took the toll on their relationship. James further explained that the couple was like a team, but weirdly, like a gaming unit rather than a loving one.
Read Also: Why Is Tommy Fury's Ex-Girlfriend Millie Issuing Stark 'Warning' To Molly-Mae Hague?
Cracknell added, their relationship was ideal for a firm base but not for a marriage. James hopes that they will get back to where they were soon.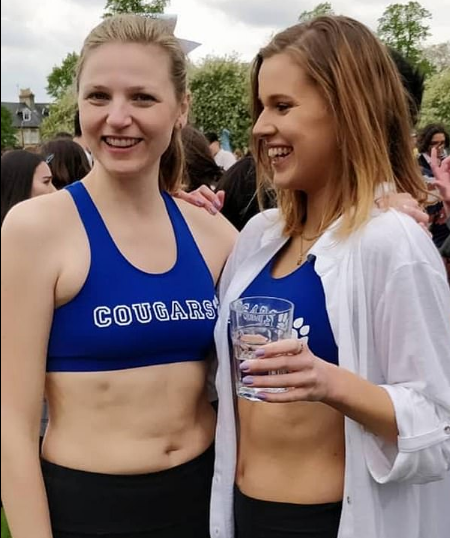 "Marriage is a hard thing, anyway. That is true on a magnified scale with brain injury," James shared.
Recommended: Is Google Fuchsia The Future? Will It Replace Android OS?
James' marriage to Beverly ended in a proper term, but there's always a chance of looming regrets and loneliness. Since the Cracknell is getting close to his new friend, it's great he is going on his own way.
-->