James Kennedy Lures Lala Kent Back Into Friendship And Instantly Screws It Up Again
Published Sun Jun 09 2019 By Andrew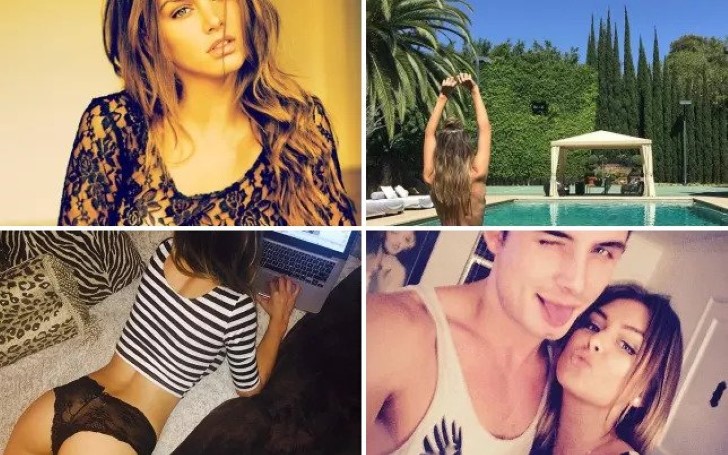 James Kennedy and Lala Kent's on and off friendship hits the off switch again.
If you are a Vanderpump Rules fanatic you must be quite familiar with the fact that in the recent season James Kennedy was left without even one friend in the world. James enjoyed a quality friendship with Lala Kent but their bond sure couldn't withstand the test of time and the reason is largely suggested to be her relationship with Randall Emmett.
Lala and Randall are enjoying their life as fiancees these days, and Kent understandably grew tired of her supposed friend relentlessly talking smack about her fiance. So Kent and Kennedy went their separate ways but remarkably, he was recently able to convince her to give him a second chance.
James Kennedy and Lala Kent enjoyed a close friendship a while back.
Source: The Hollywood Gossip
An insider maintained to the Hollywood Life,
"Friends and cast members alike were surprised and happy to hear that Lala and James patched things up,"
Unfortunately, it seems the reconciliation was ridiculously short-lived as the sourced maintained,
"James invited Lala to work on music with him and she happily obliged, however, she was quickly offended when James took a dig, whether it was in good fun or not, at Randall,"
You might be familiar with the fact that Kent's fiance Randall Emmett was previously involved in a feud involving 50 Cent back in April. Going deep into the "feud", 50 relentlessly roasted Randall via a social media site and Randall cowered in fear and literally paid him to stop. As a matter of fact, Randall and Lala called off their engagement right after and the credits of the breakup went to the incident itself but they ended up getting back together eventually.
Needless to say, it's a well-known fact that Emmett is not fond of conversation that involves the issue these days. Moreover, he and Lala were both quite pissed off to find that James had posted a meme referencing the incident.
Watch: 50 Cent Mocks Lala Kent, Blasts Randall Emmett
The meme has since been deleted but it seems the damage is done as the James Kennedy and Lala Kent's friendship plummeted into an even darker hole since that incident.
The insider went on to maintain that when James, who is recovering from alcohol addiction and Lala made up, James told everyone it was his doing and also expressed that fans are taken by surprise by how quickly that make-up faded. Lala is most likely to not give the friendship a chance ever again.
Actress Katie Maloney also is one of those people who was not surprised that James once again proved himself to be a colossal douche thinks that this is the last staw in their friendship.
-->