What Is James McAvoy's Net Worth? Exclusive Details Here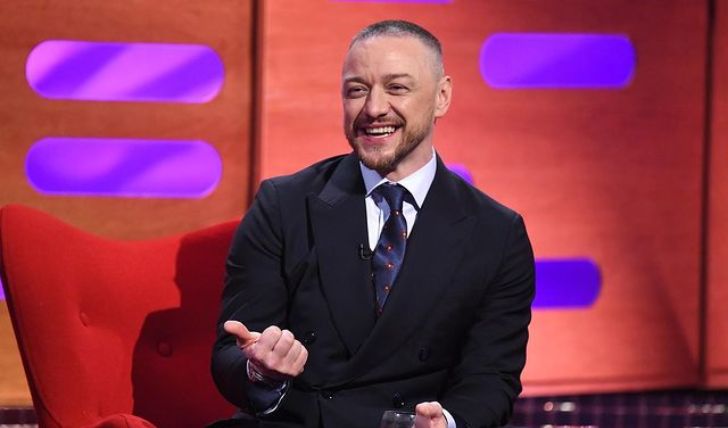 James McAvoy's net worth is staggering: The complete breakdown here!
James McAvoy is a Scottish actor whose work in Hollywood has covered all genres and exceeded all expectations. McAvoy is a critically acclaimed active, with accolades like BAFTA and Empire Awards and many more under his belt. McAvoy made his debut in the British film The Near Room in 1995 and since has starred in a slew of high-profile films and shows.
Born on April 21, 1979, in Glasgow, Scottland, to a bus-driver-turned-builder and a psychiatric nurse, James spent much of his childhood with his maternal grandparents after his parents separated when he was eleven. If not for acting, McAvoy would've pursued a life as a priest. After graduating from the Royal Scottish Academy of Music and Drama, James started his professional venture via minor roles in shows.
What is James McAvoy's net worth?
McAvoy's net worth is no joke, to say the least. The Golden-Globe nominated actor has enjoyed over two-decade-long of a successful career in Hollywood and looking at his bank balance; he has made a striking fortune out of it. As per Celebrity Net Worth, The Scottish actor has an estimated net worth of $20 million. Let's look at McAvoy's stellar credits that endowed him with the staggering fortune.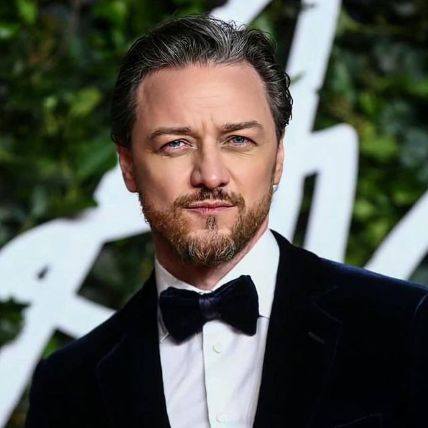 James got his breakthrough in 'The Chronicles of Narnia' in 2005.
Photo Source: Instagram
Before he got his breakthrough playing Mr. Tumnus the faun in The Chronicles of Narnia: The Lion, the Witch and the Wardrobe, 2005, a movie that grossed $745 million against a budget of $180 million, James had a laudable theatre career. He performed in The Tempest, The Reel of the Hanged Man, Lovers, Out in the Open, Privates on Parade, and Three Days of Rain, and even played the titular character in Macbeth on London's West End.
Recommended: How Rich is Owen Wilson? Details on His Net Worth & Earnings.
In mid-2010, McAvoy grabbed the opportunity of a lifetime when he landed the role of Charles Xavier in the beloved superhero film X-Men: First Class. McAvoy later reprised the role in its sequels X-Men: Days of Future Past and X-Men: Apocalypse. Though the X-Men franchise did help James rise to commercial fame, it was his role in The Last King of Scotland, Becoming Jane, and Atonement, a seven Oscar-nominated film, that made McAvoy a critically acclaimed star.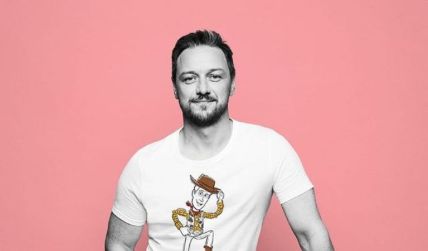 In 2010, McAvoy was cast to play Charles Xavier in the X-Men franchise.
Photo Source: Instagram
McAvoy's role as Kevin Wendell Crumb, a man with a multiple-personality disorder, in M. Night Shyamalan's thriller Split, received raving critical reviews, with some even hailing it the best of his career. McAvoy went on to reprise the role in the 2019 superhero film Glass. The actor's last acclaimed role was in the 2019 supernatural horror It Chapter Two, which grossed $473.1 million.
James McAvoy returns as Cyrano de Bergerac!
The Scottish actor is returning as the lovestruck poet Cyrano de Bergerac, a titular character he last played in 2019 and earned an Oliver nomination for in 2020. Adapted by Martin Crimp and directed by Olivier winner Jamie Lloyd, Cyrano de Bergerac will run at the BAM Harvey Theater in Brooklyn from April 5 through May 22, 2022.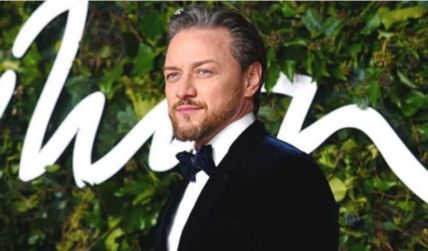 McAvoy earned an Oliver award nomination playing the same role in 2019.
Photo source: Instagram
A West End stage veteran, McAvoy's upcoming performance will mark his New York stage debut. Originally written by Edmond Rostand, the play will also run at London's Harold Pinter Theater from February 3 to March 12 and the Theatre Royal Glasgow from March 18 March 12 to 26.
Don't Miss: What Is Kevin James's Net Worth? All Details Here.
When asked about his feelings on reprising the romantic character, McAvoy says, "it makes you feel like two years haven't happened," he adds, "most lines are still there in my head, without me having to worry." Revealing the tricky aspect, James adds, "the show relies on being authentic, and you are two years older now. So you're slightly different people."
James McAvoy announced his secret marriage with Lisa Liberati.
Source: Showbiz Land
The production will also feature Evelyn Miller as Roxane and Eben Figueiredo as Christian. During the conversation, McAvoy also dropped bombshell news about his personal life. The X-Men star revealed he recently got married to former personal assistant Lisa Liberati. The couple met on the sets of the thriller Split in 2016. Details about their relationship are here.
For more information and news on your favorite stars, stay connected to glamour fame.
-->