Jamie Spears Says He is Willing to Step Down as Britney Spears' Conservator
Published Sat Aug 14 2021 By Manvi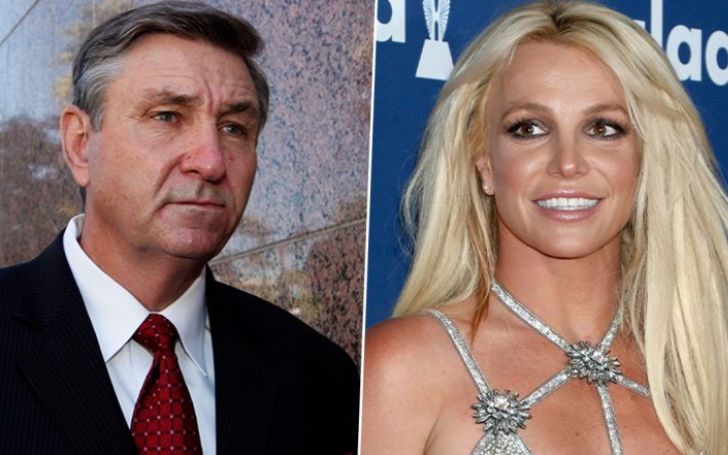 Goodnews to the readers! Jamie Spears' willing to step down as Britney Spears Conservator.
Everybody's delighted after witnessing Britney Spears' father, her previous conservator, step down from the 13-year agreement. The popular star's father stated he would entertain an "orderly transition" to a different legal arrangement on Thursday. The singer had recently filed a court petition to replace her father.
Britney Spears filed a court petition to replace her father as her conservator.
Photo Source: Pinkvilla
Jamie Spear's acting as a conservator of Brittney's estate for longer than a decade, which is rumored to be estimated at around $60 million. The pop star expressed feelings in the hearing of June stating due to "conservatorship abuse" she wished to press charges.
Despite the little improvement in the #FreeBritney case, the international star' father isn't stepping down immediately as the documents state "Even though Jamie spears must contest this unjustified Petition for his removal, Mr. Spears intends to work with the Court and his daughter's new attorney to prepare for an orderly transition to a new conservator."
Recommended: Miley Cyrus Calls to 'Free Britney!' Spears at Memphis Concert!
All due to the support, voices aided towards the freedom of Britney Spears is the reason we saw justice being served. Spears Lawyer exclaimed his happiness, stating, "a major victory for Britney Spears and another step toward justice."
Supporters on a #FreeBritney rally.
Photo Source: FleFllyNews
The #FreeBritney hashtag is going around for a while in the past year, but in recent months, worldwide fans and celebrities spoke in support of the star. Brittney's finally getting to relish her life after going through a tough time as she quoted "I've told the world I'm happy and OK," added with "I'm traumatized. I'm not happy, I can't sleep ... I'm so angry it's insane."
Also See: Britney Spears' Boyfriend Sam Asghari Got in a Car Accident!
For more information and news on your favorite celebrities, stay connected to Glamour Fame.
-->