Jane Fonda Reveals Cancer Diagnosis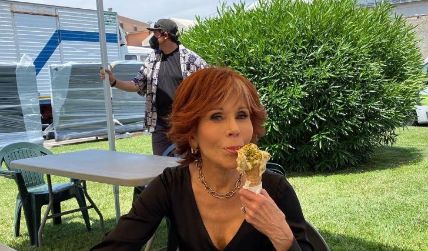 Jane Fonda is undergoing chemotherapy treatment: Complete story here!
Veteran actress Jane Fonda announced that she has been diagnosed with non-Hodgkin's Lymphoma and is already in a battle to defeat the disease. Non-Hodgkin's Lymphoma is a cancer that starts in white blood cells. But fans needn't be worried as the actress revealed that "it is very treatable cancer."
Fonda, 84, best known for her Academy-winning roles in Klute, and Coming Home, took to her Instagram account and shared her diagnosis with over 1 million followers. "So, my dear friends, I have something personal I want to share," the legendary actress begins on her post. She adds, "I've been diagnosed with non-Hodgkin's Lymphoma and have started chemo treatments."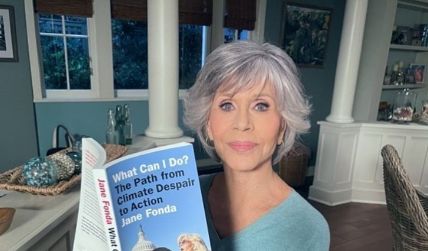 "This is a very treatable cancer," Fonda writes while revealing her diagnosis.
Photo Source: Instagram
"This is a very treatable cancer. 80% of people survive, so I feel very lucky," the 84-year-old writes, adding, "I'm also lucky because I have health insurance and access to the best doctors and treatments. I realize, and it's painful, that I am privileged in this."
Check Out: Inside Ashton Kutcher's Weight Loss After Health Scare.
"Almost every family in America has had to deal with cancer at one time or another and far too many don't have access to the quality health care I am receiving and this is not right," writes the Barbarella actress, who has been relentlessly raising on a myriad of issues such as feminism, LGBTQ rights, Native Americans, and environmentalism as of recently.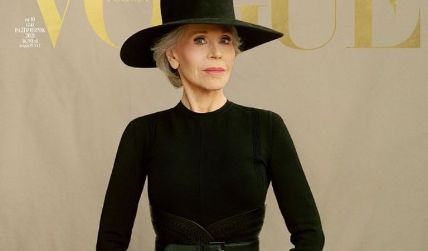 Fonda is a two-time Oscar-winning actress and an esteemed environmentalist.
Photo Source: Instagram
Appearing as determined as her day one in the environmental cause, Fonda says she is not letting the personal setback affect her activism. "I'm doing chemo for 6 months and am handling the treatments quite well and, believe me, I will not let any of this interfere with my climate activism," the Grace and Frankie actress writes.
Don't Miss: 'Game of Thrones star Jack Gleeson Is Married.
Jane further adds, "The midterms are looming, and they are beyond consequential so you can count on me to be right there together with you as we grow our army of climate champions."Reflecting on her cancer diagnosis, the actress shares how the disease has been playing the role of a teacher in her life. "One thing it's shown me already is the importance of community. Of growing and deepening one's community so that we are not alone," Fonda explains.
Fonda is undergoing chemo treatment and is coping well with the process.
Source: ABC News
Born in New York City in 1937, Fonda began her stage and film career in the late 50s. The actress has since achieved massive stardom and acclamation. Her most notable credits include They Shoot Horses, Don't They, The China Syndrome, The Morning After, On Golden Pond, The Dollmaker, and Youth. Fonda's host of accolades includes two Oscars, two BAFTAs, seven Golden Globes, an Emmy, and many more.
The esteemed actress and activist is a doting mother to three children. Fonda shares her firstborn, Vanessa Vadim, with her first ex-husband, filmmaker Roger Vadim, Troy Garity, with her second ex-husband Tom Hayden, and her youngest, Mary Luana Williams, who she adopted with Tom in 1982. The Barefoot actress was last married to Ted Turner for almost a decade.
Stay connected to glamour fame for more.
-->