Who is Jason Lata? Some Facts to Know About the Alleged Assaulter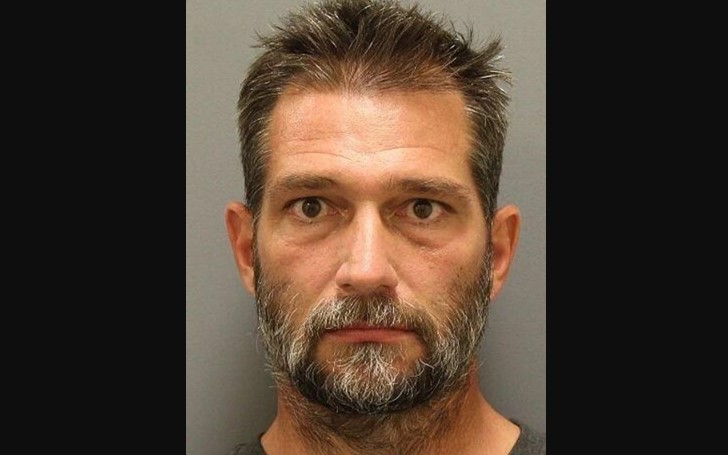 Here's what you should know about Jason Lata, the man who punched an unknown male.
Recently, a video is going viral where a middle-aged man shouts and punches an unknown male when a verbal argument inflicted between the two.
The viral video shows the victim playing "FDT" (F**k Donald Trump), a protest song by Keenon Dequan Ray "YG" Jackson. The man at close range seems to yell at the male, with plenty of heated arguments between the two, the man loses it and punches the male on his face.
Following the incident, the man was identified as Jason Lata, and the victim was identified as Dan Royce Schochler III. Jason was taken into custody late Saturday and charged with assault causing bodily injury.
Also Read: Who is Joshua Vasquez? Some Facts to Know About a Man Who Was Killed in an Apparent "Suicide-Murder"
According to the reports, Jason Lata's bail was set at $15,000. The reports further suggest police responded to the Buc-ee's on south I-35E at around 12:40 p.m. Saturday where the victim told officers he was assaulted by an unknown man.
So, this brings us to ask this question, who is Jason Lata? Let's find out.
Who is Jason Lata? Some Facts to Know About the Assaulter
So some online media outlets did some work to find out about Jason Lata, and oh my, what a research they did! Conan Daily just published Jason Lata's whole life blueprint. According to the media outlet, Jason Lata [full name Jason Paul Lata] is from California.
Jason Lata now lives in Flower Mound, Texas, before he moved, he lived in different parts of California including Agoura Hills, Los Angeles, Marina del Rey, Oak Park, Pasadena, Tarzana, and Topanga.
Also See: Who is Charlie Adelson? Some Facts to Know About Wendi Adelson's Brother
Jason, who was born in 1976, joined the MAGA (Make America Great Again) meet-up outside Buc-ee's in 2800 block of S. Interstate 35E in Denton County scheduled for 11:15 a.m. on October 3, 2020.
What Happened on October 3, 2020?
We described the viral video earlier, now we are going to describe what was the scene before the incident happened. The latest reports suggest at around 12:40 on that day, Jason Lata and his fellow Trump supporters confronted an anti-Trump man.
As we saw on the video, the man was wearing a face mask, black glasses, and a blue shirt, while carrying a flag. Jason Lata and his fellow supporters confronted the counter-supporters to stop playing FDT.
Watch: Trump supporter punches protestor in the face, later arrested
Beside the counter-supporter (and the victim) was standing Jason Lata, who was wearing a Trump 2020 shirt. And on the video, we saw Jason yelling, "You shouldn't be here, bud."
After a heated argument in the Buc-ee's parking lot, Jason Lata punched the counter-supporter in the face and he fell to the ground. Then Jason yells, "Get up, motherf**ker," and later left the Buc-ee's parking lot.
Later, Jason was arrested on the evening of the same day; the assaulter was booked in the City Denton Jail in Denton County. The victim was also identified later, his name is Dan Royce Schochler III. The report claims, the victim lost his front tooth, an abrasion on his right eye.
You May Also Like: Who is Wendi Adelson? Some Facts to Know Dan Markel's Ex-Wife
For more information on your favorite celebrities' lifestyle and other news, stay tuned to Glamour Fame, and don't forget to sign up for the newsletter.
-->