Who is Joshua Vasquez? Some Facts to Know About a Man Who Was Killed in an Apparent "Suicide-Murder"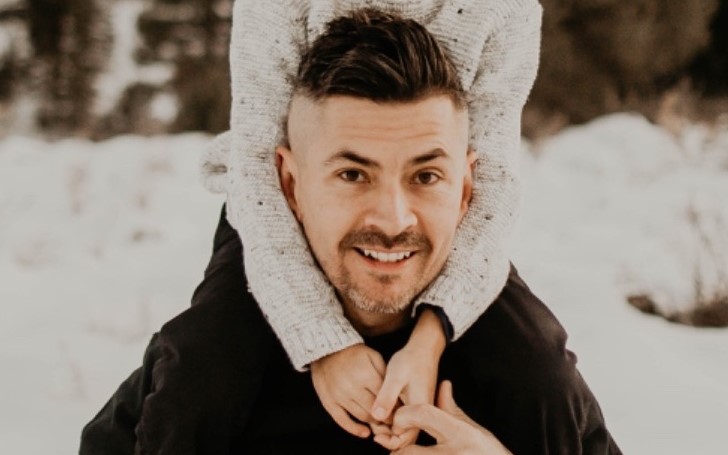 Here's what you should know about Joshua Vasquez, a man who was killed in an apparent suicide-murder.
A truly tragic incident happened back in September of 2020. The Riverside County Sheriff-Coroner office released a statement that shook people to their core.
According to the official statement, On September 26, at 11:07 p.m. and seven minutes later, there were two gunshots at a home in the 35000 block of Trevino Trail.
A woman called 911 and reported the gunshots; when the Bureau officers arrived at the scene, the officers found one man dead on the kitchen floor and another inside a bedroom, one of them was Joshua Vasquez.
What Happened on the Night of September 26?
Authorities didn't disclose the details about the dead victim, but later their report stated the men who died in the tragic incident were Joshua Vasquez and Jeremy Smith.
Also Read Larry Rosen, the Producer Of 'Mr. Merlin' Dies at 84
When the police arrived at the scene, they found Joshua's body inside a bedroom and Jeremy's lying on the kitchen floor. The shooting's motive is still unknown, but it's speculated Smith killed Vasquez in his bedroom and then himself.
Joshua Vasquez's Last Words Were "Black Lives Matter"
According to Shaun King, the Grassroots Law Project founder Joshua Vasquez's last words were "Black Lives Matter." On his tweet, Shaun remarked he reached to Vasquez's sister, and according to her, Joshua's last words were "Black Lives Matter."
The sister of Joshua Vasquez also stressed their neighbors, Jeremy Smith's words were "All Lives Matter," before Joshua uttered his last words, then Smith shot and killed Joshua.
Following the incident, people are at the split; some have come with the racial conclusion, while others believe it was just an accident! We don't want to sound biased, but it seems another instance of racial violence.
Though the seemed perpetrator died in the incident as well, here's what some people think about the incident. One person on social media wrote,
"So the guy that shot Joshua Vasquez must be white because how you wrote this article almost seems like Jeromy Smith was a victim too when he clearly killed Mr. Vasquez."
Contrary to the previous view, another replied,
"Before you jump to racial conclusions, remember it's the coroner's report. Not the coroner's job to label victims and perpetrators."
Also, See Who is Wendi Adelson? Some Facts to Know Dan Markel's Ex-Wife
While some assumed the who incident reporting has been twisted, one person on the social media wrote,
"This is an online news source that references a coroner's report. The title of the article is in fact, misleading, and this incident hasn't been widely publicized for the most obvious reasons."
Who is Joshua Vasquez?
Joshua Vasquez was a 41-year-old California native, who was killed in a gunshot on September 26. According to different resources on the internet, he was an essential worker.
The reports further suggest he had been just promoted to Director of Respiratory at Redlands Hospital in Redland, California. He is remembered as "a proud, loving husband, father, brother, and son."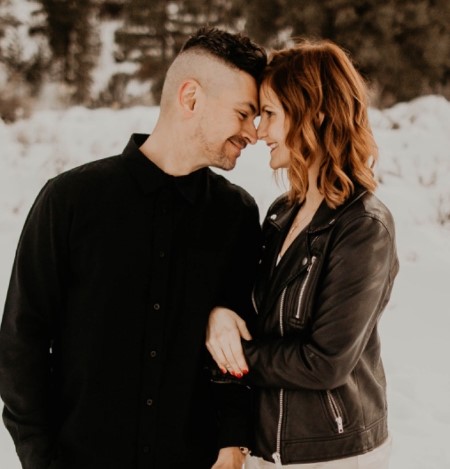 Joshua Vasquez and his wife.
Photo Source: GoFundMe
There's a GoFundMe page dedicated to supporting Joshua Vasquez's family. As of this writing, the campaign has raised $86,502 of $100,000 target.
On their page, their statement reads,
"The Vasquez family has had their life changed forever, with the tragic loss of Joshua Vasquez. Joshua was a loving husband, fun father, son, brother, and a great friend. For those of you who knew Joshua and the love that he felt for his beautiful children and amazing wife was palpable."
The statement further reads,
"He was so proud of the family that he worked so hard to make. He was a genuine soul whose passion in life was to support others. During this difficult time, we ask for our community to step in and support Joshua's family through this profound loss."
You May Also Like: Who is Charlie Adelson? Some Facts to Know About Wendi Adelson's Brother
For more information on your favorite celebrities' lifestyle and other news, stay tuned to Glamour Fame.
-->