Jeannie Mai Welcomes First Child with Husband Jeezy, Detail About their Married Life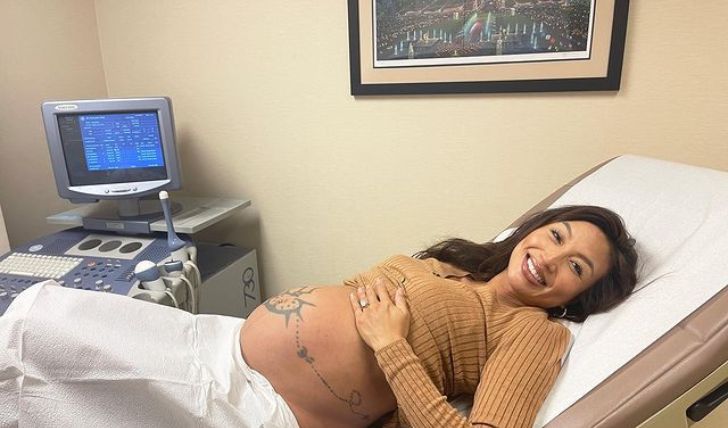 Jeannie Mai and Jeezy became parents for the first time: Inside their conjugal life!
Known for her work on the makeover show How Do I Look? Jeannie Mai is a television host and a stylist. Mai often contributes her fashion expertise to programs like Extra TV, Today, Insider, Entertainment Tonight. Mai is one of the many stars who've had a humble beginning in the industry and have somehow made it big. The television host started as a makeup artist for MAC cosmetic.
Born on January 4, 1979, in San Jose, California, to a Vietnamese mother and a Chinese father, Jeannie Mai Jenkins's career took off as a celebrity stylist. From starting as a trainee at MAC, Jeannie's venture soon took her to work with celebrities like Christina Aguilera, Alicia Keys, and more. Despite rising to stardom, it was her marriage with rapper Jeezy that brought Mai sensational fame. At 43, the former celebrity stylist has welcomed a baby with her husband of three years.
Jeannie Mai and Jeezy's love story!
Mai started co-hosting the syndicated daytime talk show, The Real, in 2013. The show not made her a household name but also led her to her now-husband, rapper Jeezy. It was on the sets of The Real in 2018, where the stylist met and fell in love with Jeezy, real name Jay Wayne Jenkins. The couple kept things private until August 2019, when they made their first appearance as a couple.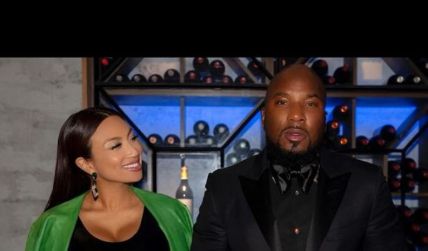 The duo met on the sets of 'The Real.'
Photo Source: Instagram.
Mai and Jeezy walked arm-in-arm at the inaugural SnoBall Gala to raise funds for Street Dreamz, Jeezy's non-profit. For countless The Real viewers, Jeannie's love for her husband is a well-known story. The former celebrity stylist often opened up about her life with the rapper."He's introspective. He's passionate. He's incredibly deep. He's a visionary," Mai once said about Jeezy.
Check Out: Is Olivia Culpo in a Relationship? Who is her Boyfriend?
Shortly after making their first appearance as a couple, Mai started to address her relationship openly. The Real host says she found her equal in the rapper. On April 6, 2020, the happy couple woke up to become fiances, as the rapper set up a romantic proposal at their home in Los Angeles. Mai posted a snap from their special day and wrote, "I want nothing more than to spend the rest of my life with you."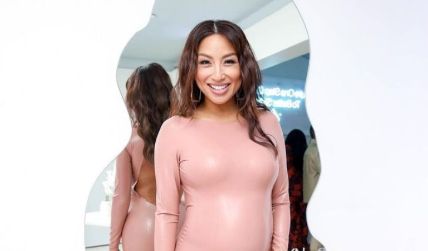 Mai reveals she never wanted to have a child, but meeting Jeezy changed her.
Photo Source: Instagram
The Covid and its inflicted restriction ruined many preplanned events like trips and marriages, and Jeezy and Mai were also the victims of damned plans. But turns out the pair were undeterred as they opted to tie the knots anyways. Instead of walking down the aisle at their preferred location at Lake Como, the couple held an intimate ceremony at their Atlanta home.
Jeannie Mai and Jeezy welcomed their first child!
Almost a year after their wedding, Jeannie and Jeezy are all set to experience the happiness of parenthood. The television host gave birth to their first child on Janaury 11, 2022. Mai is yet to reveal her baby's name and sex. The host posted a picture of the newborn blanket on Instagram. "I asked God for a life of love and happiness. He sent me my family. Baby Jenkins is here," she captioned.
"Baby Jenkins is here," Mai captions her post.
Source: Access
Mai was previously married to Freddy Harteis from 2007 to 2017. Mai cites her reluctance to become a mother as the reason behind their divorce. The View host confessed she never wanted to have a child, but marrying Jeezy made her reaccess her views. The couple started trying to conceive soon after their wedding, but the journey wasn't easy.
Recommended: Is Joanna Gaines Still Married to Chip Gaines? Exclusive Details Here!
Mai reportedly suffered a miscarriage. "I wondered if I was being punished. I wondered if I'd jinxed myself or cursed myself," the stylist told Women's Health in a conversation. The desperate couple then opted to try in-vitro fertilization (IVF). "Falling in love with Jeezy made me see life differently for myself. Our love is honest, pure, and safe," Mai said.
For more information and news on your favorite stars, stay connected to Glamour fame.
-->