Jeezy and Jeannie Mai - Find Out About Their Relationship
Published Tue Apr 07 2020 By Chester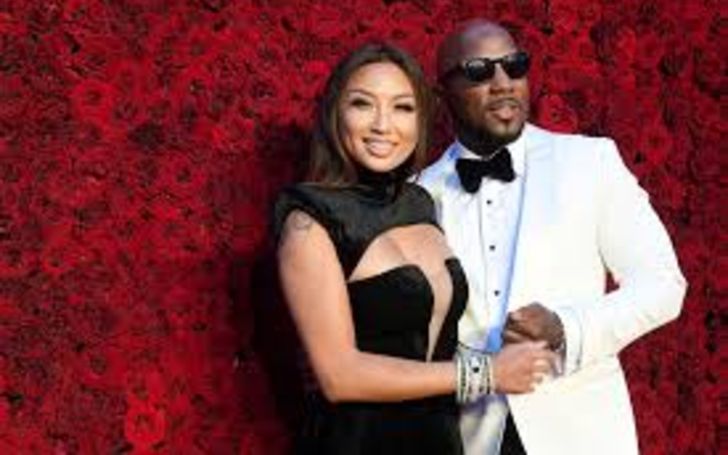 Find out the complete details on Jeezy and Jeannie Mai relationship and dating status.
If you've been following all the romantic fumes rumors of The Real talk show star Jay Wayne Jenkins, aka Jeezy and American television personality Jeannie Mai, then welcome to the team, you guys are not alone this.

As both Jeezy and Jeannie Mai's love affair is recently making headlines all over the internet and media, here we bring you with the facts of what's really going on.
Jeezy and Jeannie Mai Recently Got Engaged.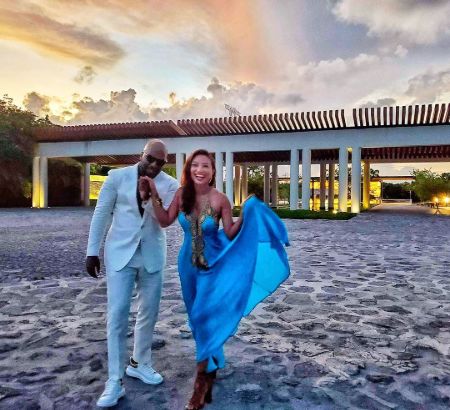 Jeannie Engagement snap caption reads, "I want nothing more than to spend the rest of my life loving you....YES💍"
Image Source: Instagram
Yes, the two lovebirds are not just dating, in fact, Jeezy and Jeannie who confirmed their romantic news back on August 30, 2019 recently got engaged on April 6, Monday. A source to Mai confirmed that the recently turned fiance and fiancee took the proposal in late March. Shorty after Jeannie Mai reveals Xenophobia amid Coronavirus Pandemic.
The romantic fumes between the two started to swirl around the internet after she shared a picture of her ex-boyfriend O.T. Genasis, Lori Harvey, Trey Songz, Mai, and Jeezy.
Check Out: Who is Lilypichu's boyfriend? Is she dating?
At the end of August, The PEOPLE magazine confirmed their romantic encounter after the How Do I Look star Mai joined him for a date night at the inaugural SnoBal Gala to raise funds for Jeezy's non-profit organization Street Dreamz.
When did They Start Dating?
The 40 years old Mai and 41 years old Jeezy initially sparked their romantic rumors on January. Both Jeezy and Jeannie met each other on the set of The Real, where they are co-hosts. Eventually, knowing each other, Jeezy asked Mai for their first date on a sushi restaurant. They talked 'four' hours straight.
Yes, they bonded well precisely because both Jeannie and Jeezy shares a heart broken story of ending 10 years of relationship. Mai was formerly married to Freddy Harteis from 2007 to 2018.
And similarly, the rapper and actor Wayne also came through a toxic relationship with former wife and share three children Jadarius, Amra, and Shyheim from his past marriage.
Check Out: Jeannie Mai Reveals Sexual Abuse By A Family Member
So yeah due to their mutual tragedy, they vibed up well and shared quality time together. After the restaurant was about to be closed, Jeezy makes a proposal to his Mai for a salsa dance cause he didn't want to go home. The reality star shared,
Yo, you wanna like, I don't wanna go home. Do you wanna go salsa dancing with me?'" said Mai, who didn't hesitate to accept his offer. "I was like, 'Obvi Papi, let's go!. So we go dancing, we close out of the club. He's an amazing dancer, by the way. Sick dancer, yes.
At the end of the evening, instead of giving her a kiss goodnight (which she didn't want), Jeezy gave Mai a "homework assignment."
So we walk out and we close down the club and he puts his hands on my shoulders and I go, 'Please don't kiss me, don't kiss me. It's too regular degular. Like, this is so good. Don't do the basic thing.' I should have known he ain't anything but basic. He looks at me and he goes, 'Can I give you a homework assignment?' And I go, 'Why? Because I'm an Asian?'
"And he's like, 'No. I want you to think about the last eight hours we just spent together, and think about what you envision us doing together. What do you picture me being in your life? If this matches my notes, I will pursue you. If not, we're cool to be friends,'" she recounted. And the gorgeous Jeannie fell for him which initiated their love story. Shortly dating for a year they recently engaged on April 6 and are planning to get married soon.
We wish nothing but the best for their future and yes they are definitely sharing quite a blissful love life. Wishing the couple to bloom with happiness we are definitely excited to see them tying the knot soon. For more Entertainment updates visit Glamour Fame.
-->