Jeannie Mai Jenkins and her Husband Jeezy is Expecting First Child Together, Know About her Married Life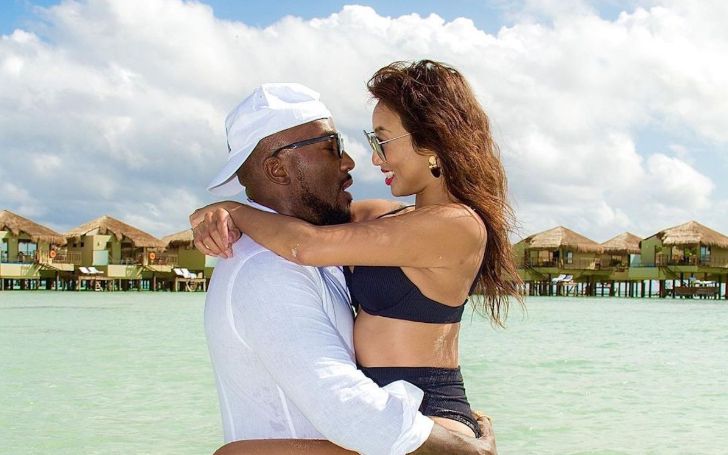 Learn about Jeannie Mai Jenkins' married life? Here's the breakdown
Jeannie Mai Jenkins is a television presenter, make-up artist, and stylist. She is widely known for her work on the makeover show How Do I Look? and the partnership daytime talk shows The Real.
On January 4, 1979, she was born in San Jose, California, to Olivia TuTram Mai of Vietnamese linage and James Mai from Chinese and Vietnamese lineage. She enrolled in Milpitas High School.
Many know her for her work in MAC Cosmetics make-up and TV host, but many still wonder about her love life and relationship status. Continue reading to know more.
Who is Jeannie Mai Jenkins Married to?
She is happily married to rapper Jeezy. TV host Jeannie Mai and rapper Jeezy tied the knot in their familiar ceremony at their Atlanta home on March 27, 2021. They dated for quite some time before getting married. Many guests attended the ceremony, including their family members and their close friends. The couple first started dating back in 2018, and after that, the loving couple got married approximately one year after the couple became espouse.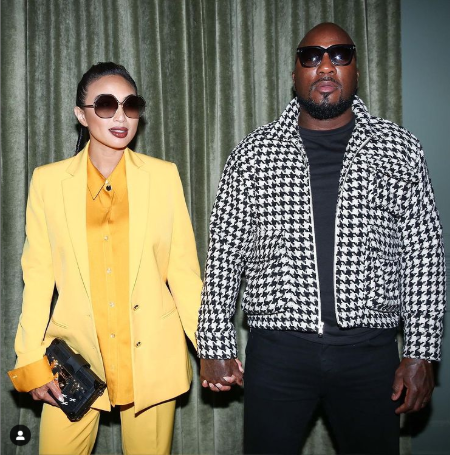 Jeannie Mai is happily married to rapper Jeezy.
Photo Source: Instagram
Back in March 2020, the happy couple was abruptly forced to cancel their planned trip to Vietnam, where unknowingly to Jeannie, Jeezy had planned to propose due to a pandemic, it wasn't possible. However, he surprised her with a special quarantine Vietnam-themed date night, in recognition of her home country, at his house in Los Angeles that ultimately popping the question in front of the fireplace. Afterward, she said, "Yes!"
Related: Who is Kevin Costner's Wife?
Previously, she was engaged in one relationship. Mai was married to Freddy Harteis in 2007. In that relationship, Mai always expressed their highs and lows on the daytime talk show, telling costars Loni Love, Adrienne Houghton, and other TV personalities.
Even though she tried to maintain that relationship for a long period, it was unsuccessful in surviving. In 2017, Jeannie Mai and Freddy Harteis decided to head for their path by separating their ways.
Jeannie Mai Jenkins and Her Husband Jeezy are Expecting First Child Together.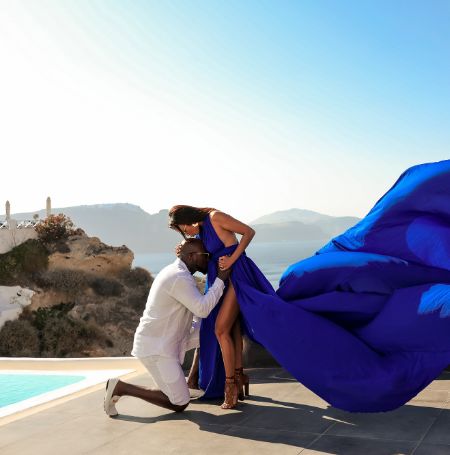 Jeannie Mai Pregnant, Expecting First Baby with Husband Jeezy.
Photo Source: People
The TV host and activist is pregnant and expecting her first child with her musician husband. She talked about that on The Real talk show Monday and in an interview with Women's Health.
She added, "I can definitely say that our Real fam is growing, and it's been really hard to keep all of these secrets for you guys because we've had so much to reveal here at the show, including the fact that I am pregnant!" the co-host said during the Telecast.
Don't miss out: Who is Yeonmi Park's Husband?
Mai Jenkins specifically added on Women's Health, "She and jeezy have been kind of saving this and publicy hiding this for five months. So they are relieved finally to share the news."
She also revealed that this news came after a pregnancy loss: Mai Jenkins was found pregnant a month before her wedding to Jeezy in March and then suffered a miscarriage. She thought she was being punished for jinxing herself by saying she didn't want to be a mother in the past. They'd been trying for a baby since last year.
For additional information on your favorite celebrities' lifestyles, networth, and other news, stay tuned to Glamour Fame and make sure to be signed up for the newsletter.
-->