Who is Jeff Gladney's Wife? Learn About His Married Life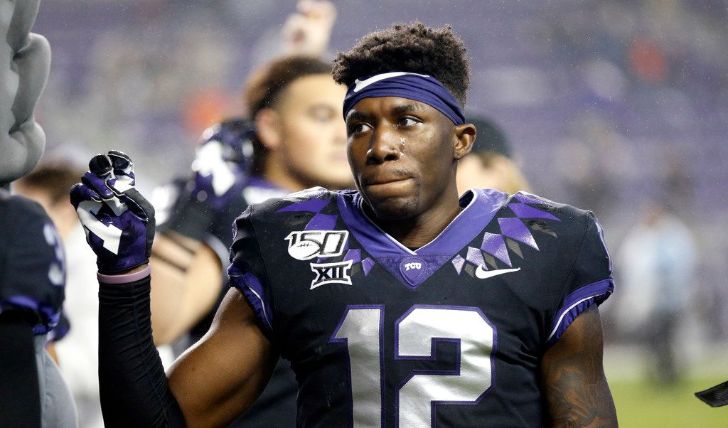 Is Jeff Gladney Married or Dating in 2021: All Details of His Love Life Here!
Jeff Gladney was drafted in the first round of the 2020 NFL draft by the Minnesota Vikings. But the aspiring cornerback, just at the onset of his bright career, has landed himself in a tight spot. Gladney was arrested in April under charges of domestic violence. The first-round pick, unfortunately, was released by the Vikings following his indictment recently.
Gladney, 24, a native of New Boston, Texas, was picked last year after a notable collegiate career at Texas Christian University. He had only started 15 games for the Vikings as a rookie, given which tabloids have found his personal life to be a much more of an amusing topic than his rather brief career.
Is Jeff Gladney Married?
Gladney isn't married in 2021, nor has he tied knots with anyone in the past. And given the magnitude of the recent allegations against him, the cornerback may face a hard time finding love for years to come. Gladney only came into the public eye after his draft in the Vikings.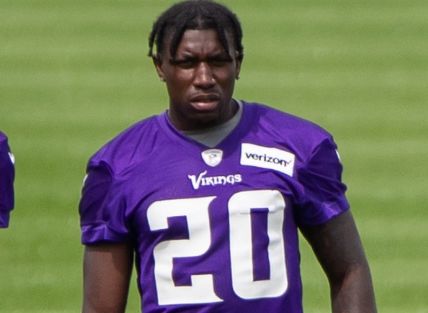 The cornerback was a first-round pick in the 2020 NFL draft. Photo Source: TMZ
The 24-year-old has since sparked only one relationship headline, but a vile one. In April, an ex-girlfriend, name unrevealed, of Gladney alleged that he assaulted her for over 2 years. According to a copy of the lawsuit filed by the anonymous ex-lover, she and Jeff had some disagreements, which quickly escalated to violence and assault.
Check Out: Who is Cole Hamels's Wife? Learn About His Married Life Here!
As per USA Today, the ex-girlfriend saw messages from Gladney to another woman, for whom he had bought $700 Louis Vuitton sunglasses. The alleged victim cites, she felt betrayed upon seeing the messages. She has now filed a lawsuit against Jeff, seeking $1 million in damages. The plaintiff states, Gladney punched her and slammed her face into the dashboard in a rage.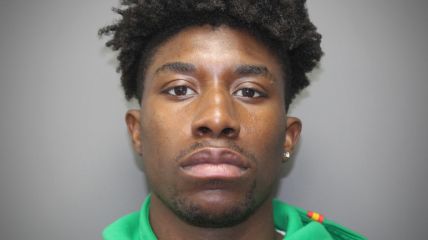 Gladney's ex-girlfriend has filed a lawsuit against him.
Photo Source: East Bay Times
Gladney had reportedly shown up at his ex-girlfriend's house on July 25, uninvited and 'against her will.' The suit further reveals that Gladney tried to bribe her to stop her from filing a case against him. He also suggested that they mend their relationship privately.
Following His Indictment, Gladney was Released By the Vikings!
On August 3, 2021, Gladney was released after his indictment for domestic violence. Following which the Minnesota Vikings released the cornerback. The Vikings wrote, "Following our review today, we have decided to release Jeff immediately." It further read, "We take these matter seriously and condemn all forms of violence."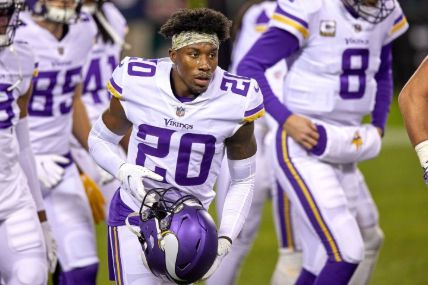 If convicted, Gladney faces up to 10 years in prison.
Photo Source: The Athletic
Gladney, who was named the fourth cornerback behind Cameron Dantzler, Holton Hills, and Mike Hughes, is now an unrestricted free agent. ESPN writes, "if another team signs Gladney, he will be placed on the commissioner's exempt list while the case against him proceeds."
Recommended: Who is Yeonmi Park's Husband? Learn About Her Married Life Here.
Gladney has expressed disappointment after the Vikings' decision. His agent, Brian Overstreet, in his statement, said, "It's a good thing that innocent until proven guilty still exist in this country; unfortunately, the Vikings don't view it in the same way." Gladney could serve up to 10 years if convicted.
For more information and news on your favorite stars, stay connected to Glamour Fame.
-->