Who is Jeffrey Dean Morgan Married to? Details of his Relationship with His Wife!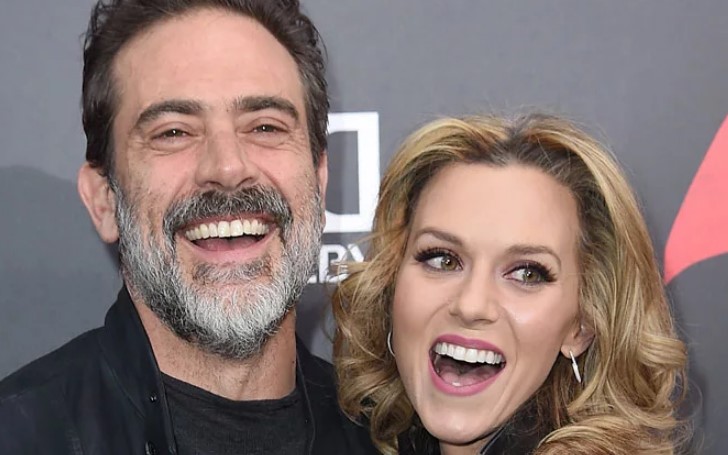 Jeffrey Dean Morgan is one of the finest American actors of TV series and movies. The actor who was born on April 22, 1966, came into prominence for his role as 'John Winchester' on hit American fantasy horror show, Supernatural.
The actor was actively a part of the show from 2005 to 2007, and after long hiatus, JD Morgan has made a comeback on the show in 2019. While this sure is exciting news for the fans, there's more fans should rejoice for.
The actor got hitched to his long-time girlfriend, and this couple truly is a definition of true love. Moreover, the married couple, who has a age gap of 16 years, just showed age is just a number when it comes to finding a soulmate.
Jeffrey Dean Morgan is Married to Hilarie Burton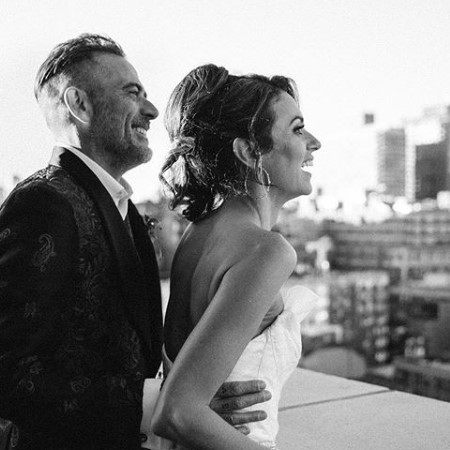 The couple got hitched after a decade in their relationship.
Source: Burton's Instagram
'The Walking Dead' actor Jeffrey Dean Morgan and 'One Tree Hill' actress Hilarie Burton were on a completely different path, but thanks to the show - 'Supernatural' who brought them together.
The couple who met on the set of Supernatural has been inseparable ever since they met, and Jensen Ackles played a considerable role in bringing these two people together as he set up a blind date for them.
Also See: The Winchesters Bond During Jeffrey Dean Morgan's Wedding Ceremony; The Trio Get Matching Tattoos
The couple, however, remained secretive about their relationship at the starting of their romance, but later they went public about their love, and that was the most beautiful thing ever.
JD Morgan and Hilarie have finally found the courage to move in as an official husband and wife. Morgan and Burton tied the knot on 5th October 2019. The couple, however, was speculated to be married by 2014, and later again in 2015. They proved all wrong on October of 2019.
Talking in an interview, Burton said, "We've lived as husband and wife for a decade. We've built a family and a farm and found our community. For years, publications have reported that we got married in 2014 or 2015 and that I've been married and divorced before — all untrue. But WE knew our truth. So it felt silly to try and correct anything."
Jeffrey Dean Morgan and Hilarie Burton Share Two Kids.
The couple shares two kids, a son, Augustus Morgan, 9, and daughter George Virginia Morgan, 1. Burton shared while there was no problem when she was expecting her son, but that was not the case with their daughter.
Burton said, "It took a long time for Jeffrey and I to have this baby. The first time I got pregnant, it took a year and a half. I surprised him on Christmas with baby Seahawk booties. We cried. We celebrated. We picked out names. And we lost that baby."
Also Read: Jeffrey Dean Morgan Not Best Pleased Being Replaced As The Walking Dead's Greatest Villain
Daughter George came to this world after the couple tried for the second time. Even though the couple knew the baby was healthy, Burton was extra careful the second time.
Jeffrey, who personally delivered both babies, said, "We didn't use doctors, we used a midwife, so I delivered both of my kids. The first time I didn't know, I was shocked that I was part of it…[The second] time, I was a little bit more prepared and got in and got her out immediately. Hilarie was over it, so it was awesome. I got to deliver both my kids; for real; it was cool."
While this all may sound interesting to you, there's one more thing about George Virginia Morgan. The actor revealing why they chose the name 'George' for their daughter, Morgan explained Burton came up with the name after watching an episode of Bonanza.
JD added, "There was an episode, 'A Girl Named George,' and I loved the name. And Hilarie loved the name."
Jeffrey Dean Morgan and Hilarie Burton were Both Married Before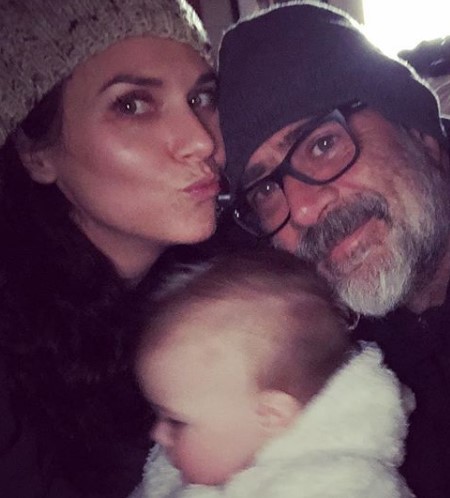 Hilarie and JD both were married before.
Source: Burton's Instagram
While Hilarie Burton has already denied she was married before, there were reports claiming she was previously secretly married to Ian Prange when she was working on 'One Tree Hill.' Prange was assistant director of the show, and in a couple of weeks after working on the show, Burton was rumored to be dating Ian and eventually getting married in a couple of months of dating. Their alleged marriage came to an end in 2009, the same year Burton left the show.
Recommended: Top 10 Jeffrey Dean Morgan Young Pictures That Is Bound To Drop Your Jaw On The Floor!
On the other hand, Jeffrey Dean Morgan was married to Anya Longwell. The former couple were married in 1992 and decided to part their ways after 11 years of their marriage. The ex-couple's divorce was finalized in 2003. But there are a few names who Morgan dated after his divorce with Anya Longwell before he met Burton.
According to some reports, Morgan dated Sherrie Rose in 2004; From 2005 to 2006, the actor dated Sarah Lancaster. And JD Morgan also dated Marie Louise Parker from 2006 to 2008. Then he met the love of his life, Hilarie Burton, in 2009, and they are inseparable since then.
For more information on your favorite celebrities' lifestyle, stay tuned to Glamour Fame, and don't forget to sign up for the newsletter.
-->