Jenelle Evans Launches Public Attack Against Barbara Evans: She Is Abusing My Kids!
Published Sat Jun 08 2019 By Alice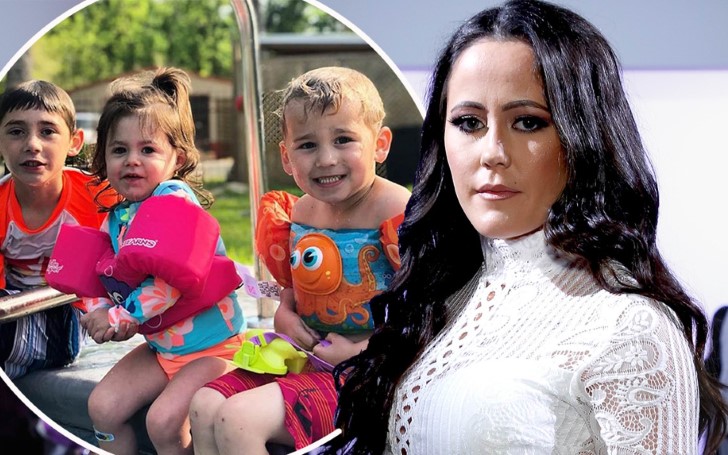 The reality star Jenelle Evans lashes her own mother Barbara Evans for abusing her children.
All three Jenelle Evans' kids now have been removed from her custody amid her turbulent marriage to David Eason but instead of focusing on getting her kids back she is publicly bashing her own mother, Barbara Evans.
It was only a few months ago when former Teen Mom 2 alum Jenelle insisted she and her mom Barbara figured out their relationship.
The reality star Jenelle Evans lashes her own mother Barbara Evans for abusing her children.
SOURCE: In Touch Weekly
However, the truce seems to have been short-lived as the television personality recently lashed her mother for abusing her kids.
Barbara Evans who had the full custody of Jenelle's son, Jace Vahn Evans, is now also taking care of 2-year-old Ensley Jolie Eason after CPS removed the little girl from the home whom Jenelle shares with her husband, David Eason.
After losing temporary custody of her children one month after husband Eason fatally shot their pet dog, Jenelle got into a heated exchange with her mom outside a North Carolina courthouse on June 4.
Watch: Jenelle Evans fights with her mother
The reality star yelled at her mother about her brother, Colin Evans, claiming he allegedly posted nude shots of Ensley online.
"Your son is posting naked pictures of my daughter online," Jenelle screamed at her mother.
The 27 years old also dropped a drug bombshell, telling her mother that she had taken a "hair follicle" test, and knew what was in her "system."
To which the 66-year-old grandmother Barbara fired back saying Jace told her that Jenelle had a white bag of stuff at the house.
Jenelle and David lost temporary custody of their children.
SOURCE: The Ashley's Reality Roundup
The actress even proclaimed she called 911 on her mother because she "locked Ensley in a room."
Currently, Nathan Griffith, Jenelle's ex-husband got temporary custody of their 4-year-old son, Kaiser.
Furthermore, CPS also removed Eason's 11-year-old daughter Maryssa which he shared with ex-wife Whitney Johnson from the home.
According to the source, the judge order David and Jenelle to undergo drug tests once a week, counseling and parenting courses on a track to potentially regain custody of the kids.
-->