Jenelle Evans Reveals She's Fighting to Win Back Custody of Kaiser!
Published Tue May 14 2019 By Tess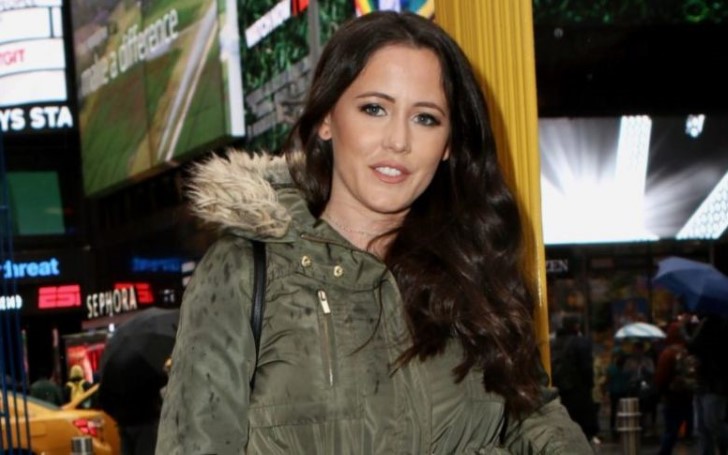 Teen Mom 2 star Jenelle Evans is apparently fighting to win back the custody of her son Kaiser.
The Teen Mom 2 star Jenelle Evans' son Kaiser was picked up by child protective services on Friday, May 10 almost two weeks after her now-husband David Eason killed their pet dog nuggets.
During her exclusive interview to Us Weekly, the reality TV star Evans opened up about the upheaval in her family life recently.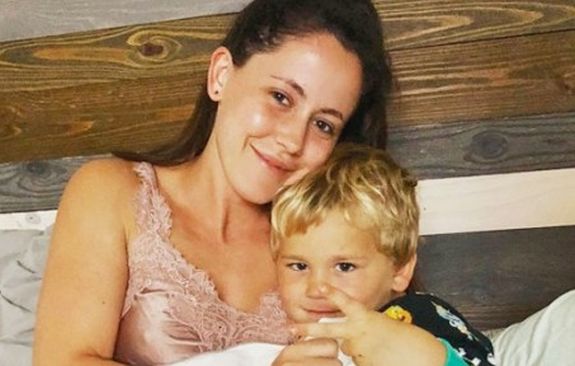 Jenelle Evans is fighting to win back the custody of her son Kaiser.

SOURCE: Cafemom
The reality star revealed Kaiser was taken away Friday from his daycare by his grandmother Doris without her consent, before Mother's Day. Evans admits Griffith's mother acted with the authorization of CPS, but still feels the decision was unjust.
"Kaiser was taken from his daycare by his grandmother [Nathan Griffith's mother, Doris] with no notice or call to me. CPS told Doris to take Kaiser without my consent and still have no legal paperwork signed by the judge stating my kids are taken from me."
Amidst the chaos, Evans contacted her ex-husband Nathan who and the former MTV star are to appear in court later this month. Evans reveals she and Nathan have been in contact during all of this and Nathan doesn't want Kaiser taken away from her.
"Nathan is to have supervised visits and only supervised by Doris. Surprisingly, me and Nathan have been getting along, so I'm willing to maybe let his visits be unsupervised. Me and Nathan have been in contact during all of this. He doesn't want Kaiser taken from me."
Two weeks earlier on April 30, Evans' ex-fiancé and Kaiser's father Nathan Griffith, called the authorities, amid reports of Nugget's death and requested that police perform a welfare check on his son.
As per his reports to the police, Griffith said, "I guess there was a dispute with my ex-fiancée and her husband and he shot a dog. And there's been multiple 911 calls of abuse. And I'm just trying to figure out where my son's at and what I should do in this situation right now. I'm just so confused right now. … I just want to make sure my son is safe."
Kaiser was taken away Friday from his daycare by his grandmother Doris.

SOURCE: Cafemom
While David admitted of killing his pet dog Nugget in an Instagram post the following day claiming the dog bit Ensley, his and Evan's two-year-old daughter.
David wrote: "I don't give a damn what animal bites my baby on the face. Whether it be your dog or mine, a dog is a dog and I don't put up with that s–t at all. I'm all about protecting my family, it is my life's mission. Some people are worth killing or dying for and my family means that much to me."
Also see: Teen Mom 2 Star Jenelle Evans Splits from Husband David Eason- Valentine's Day, Guns, Domestic Violence, Affair, Cheating. See the complete timeline!
Almost a week after the incident MTV cut ties with Evans stating, "We have stopped filming with Jenelle Eason as of April 6, 2019, and have no plans to cover her story in the upcoming season."
Similarly, Jenelle already lost custody of her eldest son, Jace, who now lives with her mother, Barbara Evans.
Don't miss: Jenelle Evans Reveals The Scary Reason One Of Her Ovaries Was Recently Removed
According to Jenelle, Barbara is currently withholding visitation rights, as a result of her current exclusion from filming by MTV following the dog shooting incident.
"My mom is keeping Jace from me, nobody else. I only had Ensley with me for Mother's Day this year. And my mom is taking it out on me for being let go from MTV."
Jenelle hopes her family situation will reverse course as for now, it seems to have hit the rock bottom.
"At this time, I want to focus on what's best for myself and my family. My lawyer has been advising me on what to do and what has gone wrong in this whole situation."
Read more: Jenelle Evans Is Officially Done Having Kids
For now, the former reality star is focused on spending quality time with her family.
"Right now, I need this time to just hang out with my family. I need them so bad right now."
Meanwhile, the future of Jenelle's custody arrangements remains very much in doubt as the incidents of the past two weeks are very unlikely to help her standing in family court.
-->