What is Jenna Bush Hager Salary? Details on her Net Worth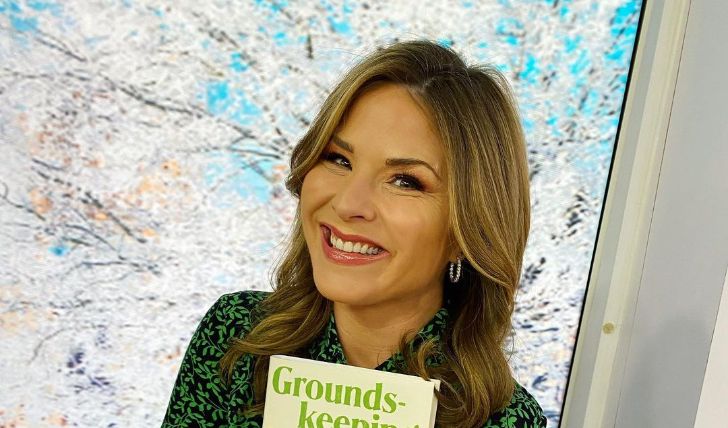 Inside Jenna Bush Hager's net worth: The complete breakdown here!
Currently best known as the Today co-host, Jenna Bush Hager is also popular for her famous surname. The teacher-turned-journalist is a former first daughter; her father, George W. Bush, served as the President from 2001 to 2009. Since stepping into the limelight during her father's presidential campaign in 2000, Jenna has made a glorious ascent to become an acclaimed celebrity.
Born on November 25, 1981, in Dallas, Texas, to the 43rd President and Laura Bush, Jenna hails from a political family with names like George H. W. Bush, her grandfather, with 41st President, and Prescott Bush, a banker and politician. Before famously replacing Kathie Lee Gifford on NBC's Today, Hager had an extensive stint as a teacher and author.
What is Jenna Bush Hager's Net Worth and Salary?
Jenna Bush Hager has amassed a staggering net worth through her decades-long career as a teacher, author, and journalist. According to the wealth website Celebrity Net Worth, Hager has an estimated net worth of $14 million.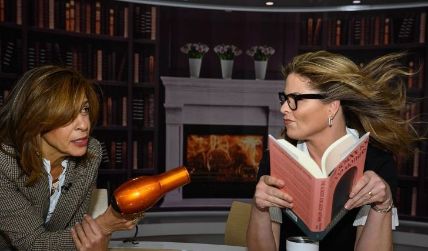 Jenna's salary from Today is estimated at $4 million.
Photo Source: Instagram
Jenna reportedly draws a salary of $4 million from her co-hosting job. In contrast to her co-host Hoda Kotb, whose salary is estimated at $8 million. Hager started her journalism career in 2009 after her father, George H. W. Bush, finished his presidential run.
Although Jenna is now in the broadcast business, Hager says it wasn't something she always wanted to do. "But I think one of the most important things in life is to be open-minded and to be open-minded for change," Jenna explains while talking about her long-running stint at NBC News as a correspondent.
Don't Miss: What is 50 Cent's Net Worth?
Jenna Bush Hager wanted nothing to do with Politics!
Despite having a father and a grandfather as former Presidents, Jenna hasn't delved into politics. Neither does the former first daughter doesn't describe her political ideology to be that of a Republican either. "I don't really label myself as Republican or Democrat," Hager had said. "We're both very independent thinkers," Hager said of her and her twin sister Barbara Pierce Bush.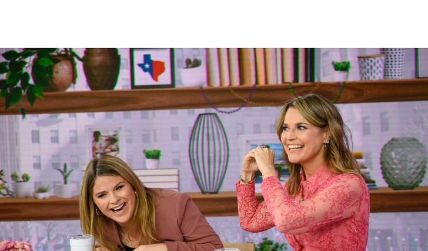 Instead of choosing a life in the limelight, Jenna has actively followed her mother, Laura's footsteps, who is a teacher, memoirist, and author. The Today host worked as a teacher aide at a public school for nearly two years before working as an intern for UNICEF's Educational Policy Department in Latin America. Jenna extended her repertoire by chronicling her experience working for UNICEF in her book, Ana's Story: A Journey of Hope.
Jenna Bush Hager's Television Career!
Hager's career in the television network commenced in 2009 when she was hired as an NBC News correspondent. Jenna has since upgraded her profile in the network from correspondent to anchor. She was initially filing in as the orange room anchor as a substitute for Gifford and was endowed with a permanent spot after Gifford's departure.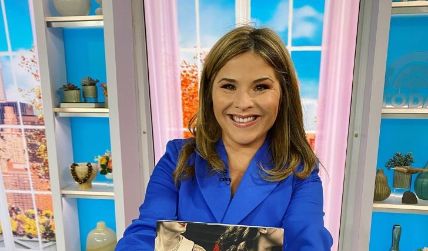 Jenna replaced Gifford on the Fourth Hour in 2019.
Photo Source: Instagram
"I want to cry," Hager said after her official assignment on Today as a co-host. Hager reveals her father's supportive words to her on the milestone.
"My dad just wrote me three words, which made me weep. He said, 'Very proud dad.' Which I'm like, what is there to be proud about? I'm just drinking wine in the morning," says Hager, who was handed her own glass of wine.
Hager reveals she met Prince Charles a day before Queen Elizabeth's death.
Source: Access
Since joining the Fourth hour of the show, Hager has left quite an impression on the viewers. Jenna and her fellow co-host Kotb's daring fashion choices on the show are the new favorites among the audiences; next comes the fun duo's playful Tik-Tok videos.
Since kicking off her stint in the Fourth Hour in 2019, Hager has had conversations with various personalities, including the former first lady, Michelle Obama, and has shared the table with other anchors. Hager briefly co-hosted the show with Michelle Collins as Kotb took an absence of leave to celebrate her birthday. Hager started a book club called Read with Jenna on The Today's Show in 2019.
The teacher-turned-anchor chooses one book every month and commences a thought-provoking conversation on the read. "I think it's an honor to interview people and listen to what they have to say and authentically portray what people are doing," Jenna said, adding, "I do love my job. I think it's a privilege."
Jenna Bush Hager and her married life!
Jenna Bush Hager and her family lead a happy life. And yes, the journalist in her early forties is a married woman. Jenna is married to executive Henry Hager, with whom she shares three daughters.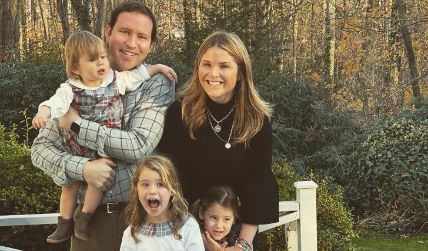 The Hagers live in a lavish cottage on Long Island's North Shore. Jenna lives with her husband and kids about 50 miles out of NYC. Like her career, Jenna's personal life is thriving.
Check Out: Who is Macy Gray? What is her Net Worth as of 2022?
Stay connected to glamour fame for more.
-->