Jenna Cooper of 'Bachelor in Paradise' Reveals the Gender of Her Unborn Child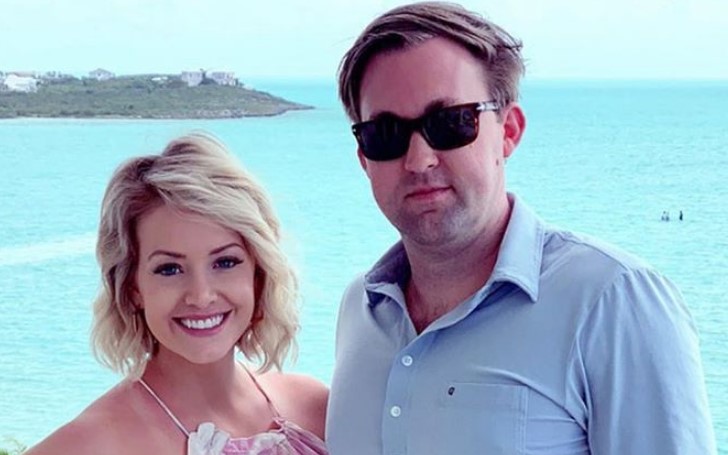 Jenna Cooper revealed the gender of the unborn child on her Instagram post.
A couple of days earlier, we covered a story of Bachelor in Paradise alum, Jenna Cooper, expecting her first child. Now on her recent Instagram post, the reality star revealed the gender of her unborn child.
Taking to her Instagram on Sunday, 16 February 2020, Jenna uploaded a series of pictures where on the first picture, Cooper, along with her boyfriend, Karl Hudson IV, posed near a beach.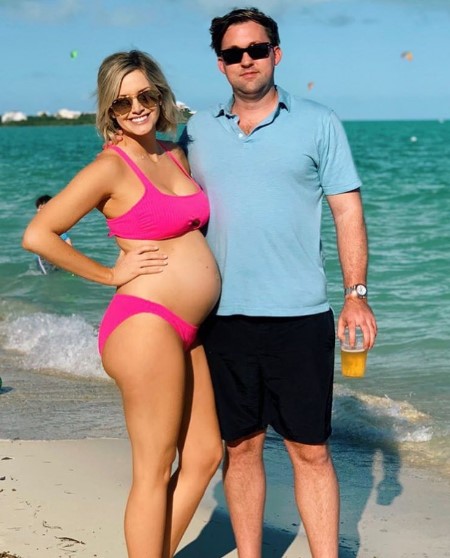 Jenna Cooper and Karl Hudson revealed the gender of their unborn baby.
Source: Jenna Cooper Instagram
While Jenna is seen wearing a pink, Karl is rocking a blue shirt. The reality star captioned her series of photos that read, "Blue or Pink?... What do you think?!💙💖Swipe to find out;) #BabyHudson #GenderReveal #NewMom #Yay"
Also See: Janna Breslin Net Worth in 2020 - How Much Does the Instagram Model Bring In?
And when we swiped, we found the couple writing, "it's a girl' on the beach sand, and the two seem really excited about their upcoming baby girl. The next slide shows the couple welcoming the news with a gender reveal cake, which after a cut, reveals pink.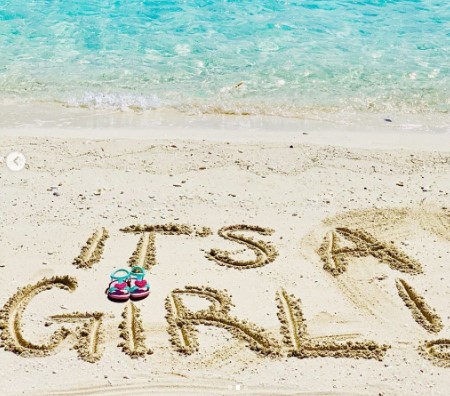 Jenna wrote "IT'S A GIRL" on sand.
Source: Jenna Cooper Instagram
Previously, Cooper also updated her fans and followers about the baby's health during her 24 weeks of pregnancy. Jenna said, "I can't believe I'm already in the month, six ahh! I feel like I still have so much to prepare, and it is fascinating watching my whole body growing rapidly. But I'm just so thankful that baby is doing great, and apparently about the size of a pomegranate."
Also Read: Who is Bari Weiss's girlfriend? Once dated Kate McKinnon
Cooper further added, "I'm doing the best I can to stay super relaxed and happy, and I think it's working. It seems like my energy has been low, and at any point, I can just close my eyes and fall asleep, but besides that, everything is good."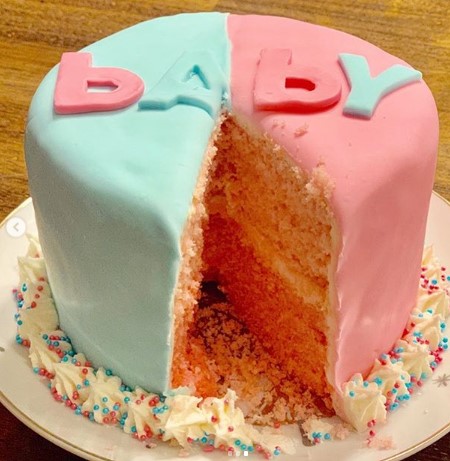 Cake also revealed pink, which suggests it's a girl.
Source: Jenna Cooper Instagram
The reality TV star and Karl started dating since last year, which Jenna revealed a few weeks earlier than her pregnancy announcement. And by what it looks, the couple is ready to move to the next phase of their relationship and will tie the knots in the near future. We wish them all the luck.
For more information on your favorite celebrities' lifestyle, stay tuned to Glamour Fame, and don't forget to sign up for the newsletter.
-->