Jenni Murray Weight Loss: Did the English Journalist Lose Weight?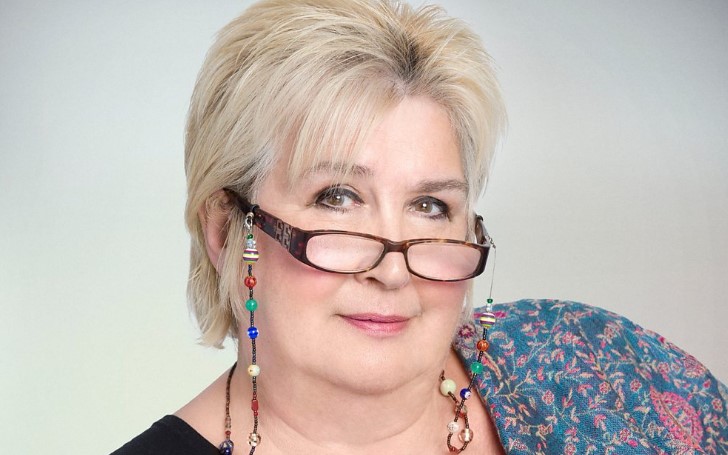 Here's what you should know about Jenni Murray's weight loss in 2020.
Jenni Murray (born Dame Jennifer Susan Murray nee Bailey) is an English journalist and broadcaster who is known for presenting BBC Radio 4's "Women Hour."
Jenni's most loved work and show, however, came to an end. She hosted her last show of "Women's Hour" on 1st October 2020.
While talking about Jenni's early life, the English broadcaster was born in Barnsley in Yorkshire and attended Barnsley Girl's High School. Later she received a degree in French and Drama from the University of Hull.
Following her graduation, Jenni joined BBC Radio in Bristol in 1973, later she became a reporter and presenter for the local news program "South Today." Murray was a newsreader and later presenter of the BBC's "Newsnight."
Jenni became the presenter for Women's Hour in 1987, taking over from Sue MacGregor. Murray also presented Radio 4's "The Message" program and has also written from magazines and newspapers.
Also Read: Ruben Studdard Weight Loss - The Complete Details
Jenni Murray is recently on the news for two reasons; one, she was recently slammed for her transphobic comment, and the next, her massive weight loss. We will discuss both here, so let's first begin with her weight loss.
Jenni Murray's Weight Loss
According to the reports, Jenni Murray has undergone a massive weight loss, and her transformation didn't come easy. The English broadcaster went under surgery to shed some extra pounds.
Murray's reports showed she was on the verge of developing type-2 diabetes. In one of her interviews, Jenni said, "I thought, I have got to do something about it, I am 64, and I am not going to make it to 70. And I did make it to 70!"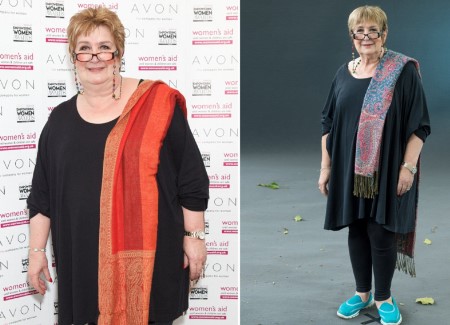 Jenni Murray's massive weight loss transformation.
Photo Source: Agency/GF
Jenni decided to go for bariatric surgery in 2014, and she lost almost 112 pounds in the same year of her surgery.
Also See: Melissa McCarthy Weight Loss - Learn the Total Pounds She Shed and the Secret to Her Diet!
Following the surgery, Jenni said,
"I knew type 2 diabetes frequently develops as a result of obesity, and that it can lead to blindness and amputation of toes, or even a leg. I was also risking heart failure or a stroke. After all, my beloved, obese maternal grandmother had suffered a stroke in her mid-70s and died within 24 hours."
The English broadcaster continued,
"I was 64 years old, with a BMI between 45 and 50 — well into the obese range. I was also depressed and almost at the end of my tether, having tried so many diets and failed, failed, and failed again to lose weight. Well, no, actually, I'd frequently succeeded, but had found it impossible to sustain once I'd reached my goal. Time and again, just as I began to think I could enjoy food again, I'd find I weighed even more than I had before."
Jenni Murray is Slammed for Her Transphobic Comment
Jenni Murray is making the rounds of tabloids recently following her insensitive comment. The 70-year-old is accused of being "transphobic" following reiterating her controversial views about transgender women on "Loose Women," The Daily Mail reported.
Jenni on her comment said,
"Oh, the trans question. I did write an article saying that I did believe in biology and that there are two sexes and that you're either male or female."
Watch: Video: Dame Jenni Murray doubles-down on her 'biology' article
Murray, on her controversial comment, added,
"So if you are a trans woman, you deserve to be respected and not to be bullied or used badly in any way, but at least acknowledge that it's different from someone that was born a woman. So yes, that causes a bit of a kerfuffle."
You May Also Like: Mark Wahlberg Weight Loss - Learn the Secret to His Diet!
For more information on your favorite celebrities' lifestyle and other news, stay tuned to Glamour Fame, and don't forget to sign up for the newsletter.
-->