Jennifer Lopez Gave 'Nervous' Bradley Cooper This Advice Before Oscars Performance
Published Thu Feb 28 2019 By Tess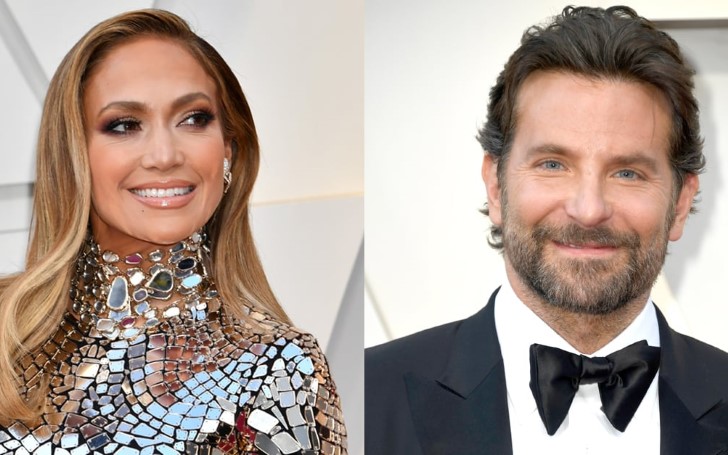 Jenifer Lopez encouraged nervous Bradley Cooper ahead of his steamy chemistry packed intimate duet at the Oscars this year.
Though hostless, this year's Oscar awards turned out as one of the most memorable award ceremonies with astounding performances from a dozen of absolutely talented celebrities alongside most shocking award moments.
Apart from all those equally stunning performances, Lady Gaga and Bradley Cooper's chemistry filled steamy duet of their song Shallow from the movie A Star Is Born managed to steal the night and the hearts of all the viewers.
Like every other performer, Bradley Cooper was also a bit nervous which the Hit on the Floor singer Jenifer Lopez noticed.
Just 30 seconds before his performance, Lopez gave Cooper some last-minute advice to help alleviate his stage fright.
"He seemed a little nervous. I just whispered and said, 'The song is so beautiful. When they hear the first few notes, they're going to start applauding. So don't worry. Just deliver the song.' He was like, 'I got it, I got it, okay."
Just as Jenifer said, everyone loved their song and appraised their steamy duet with a standing ovation.
Their duet grabbed the attention of several fans eventually fueling the romance rumors between the two which Lady Gaga straight away denied while appearing on a TV show with Jimmy Kimmel.
Their song Shallow from the movie A Star Is Born co-written by Mark Ronson received a Grammy, a Golden Globe awards and most recently Best Original Song title in the Academy award ceremony.
Don't miss: Irina Shayk Reacts to Bradley Cooper and Lady Gaga's "Shallow" Performance
While receiving the trophy, Gaga recalled the advice Cooper himself gave her during their Oscars rehearsal of the number. Cooper said, "'Let's just drop a little bit of joy,'" Gaga told the press. "It turns out, joy did a whole lot for me."
-->