Jennifer Tilly reveals Keanu Reeves and Alexandra Grant has been dating for several years
Published Fri Feb 07 2020 By rhyss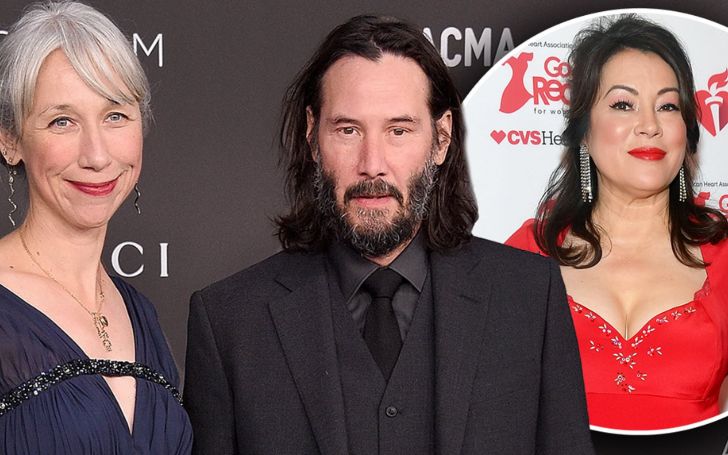 Keanu and Alexandra have been dating for more than just a few months!
Celebrities usually like to hide all the exclusive details of their relationship from the fans and Keanu Reeves is no exception.
Don't fall if you hear this but the Internet's boyfriend has been in a relationship with his artist girlfriend, Alexandra Grant for several years now.
Well, don't just take our words for it as the one who revealed this huge news is a close friend of Grant. Jennifer Tilly mentions she had known that the pair has been going out for several years now.
While speaking to the Page Six magazine, during the American Heart Association Event, Go Red for Women Red Dress Collection, Tilly opened up about the duo's affair.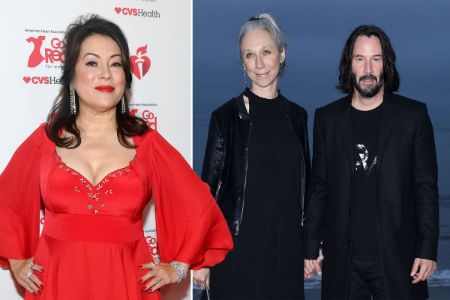 Grant's friend, Jennifer Tilly revealed the duo has been dating for several years.
Source: Page Six
She stated, "I remember a couple years ago, about a year and a half ago, [Alexandra] said, 'Keanu Reeves is my boyfriend' and I'm like, 'Wait. What? What? What?'"
The funniest part of her small interview was that she also maintained how initially she believed Grant was a lesbian, as evident by her cool demeanor.
It looks like this part of her personality attracted Keanu.
Also, Read: Keanu Reeves' New Girlfriend Alexandra Grant - Get All The Detail Here!
Now according to Tilly, Keanu and Grant have been out and about for several years and yet they made their public debut this year at the LACMA Art + Film Gala, where they walked the red carpet, whilst holding hands.
Tilly has also mentioned how the pair couldn't be more compatible. She stated that Keanu generally attends her art exhibition. Furthermore, she claims as opposed to how typical Hollywood romance go on and about, the duo keeps everything behind closed doors, much to the disappointment of the paparazzi.
Last year on November, a source close to Keanu mentioned the John Wick star is now ready to open up about his personal life. The source continues that the actor is 'extremely happy and grateful she came to his life.'
For more, make sure to follow GlamourFame!!!
-->