The Jeremy Kyle Show Taken Off Air After Guest Died Shortly After Filming
Published Mon May 13 2019 By Tess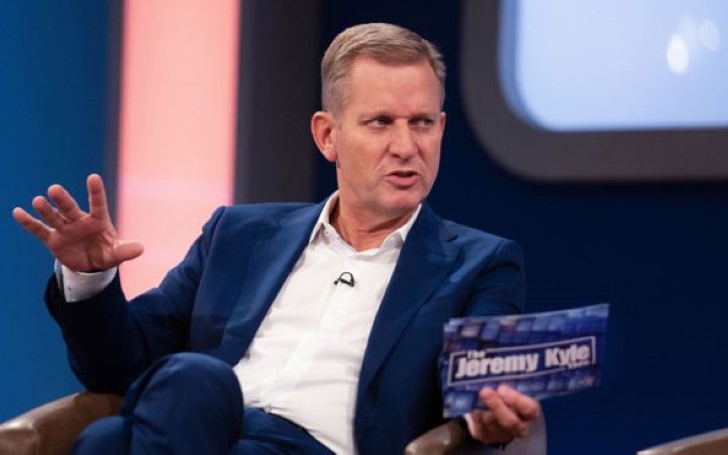 The Jeremy Kyle show pulled off air after the sudden death of a former guest.
The airing of The Jeremy Kyle show was canceled today after the sudden death of its former guest. Along with today's episode, all the additional future episodes of the show was suspended after the guest tragically passed away a week after taping the episode.
As per the statement by ITV, the tragic death of its former guest just after a week of filming the show left them shocked and saddened.
The statement read: "Everyone at ITV and The Jeremy Kyle Show is shocked and saddened at the news of the death of a participant in the show a week after the recording of the episode they featured in and our thoughts are with their family and friends. ITV will not screen the episode in which they featured."
Additionally, ITV also addressed the seriousness of the event declaring the show will now cease to air and the filming of the show will be halted for the time being in order to give the broadcaster time to conduct a review of that particular episode of the show.
The identity and the reason behind the death of the former guest are yet to be disclosed.
The Jeremy Kyler show was taken off air after the death of a former guest.
SOURCE: Sky News
Today's Jeremy Kyle show was set to air at 9.30am which, however, was replaced by an episode of Dickinson's Real Deal after the incident.
Confirming the change in the regular schedule the ITV announcer informed, "Now, in a change to the advertised schedule. We're in Doncaster for the Real Deal."
Also see: Wrestler Silver King Dies During Camden Roundhouse Bout
The unprecedented change in the schedule came in as a shock to the audiences as the show has continuously aired for 14 years.
In the show, Kyle and psychotherapist Graham Stanier confront issues such as relationship trouble, cheating, and drug abuse.
Recorded in front of a studio audience, the program is known for its fierce confrontations and Kyle's combative demeanor with guests.
Don't miss: One of Hannah Brown's Suitors From The Bachelorette Fathered 114 Kids!
It seems the suspension of the show is for a short time period as the guests from the now-canceled upcoming episode featuring Danniella Westbrook and Christopher Maloney, confirmed the show will return, with former X Factor singer Chris revealing the producers informed the suspension is "temporary."
Giving a further update on Twitter, Chris said: "Hi guys, just spoken to the producers # ITVJeremyKyle and our celebrity special will be aired at a later date @ westbrookdanni will keep you updated. In the meantime, my thoughts are with the family at this time."
Read more: These 5 Bestselling Choices Could Be The Perfect Bra You Need!
Until the show returns the regular screening of the show will be replaced with Dickinson's Real Deal.
-->