Jeremy Renner's Kids: Learn About His Family Life Here!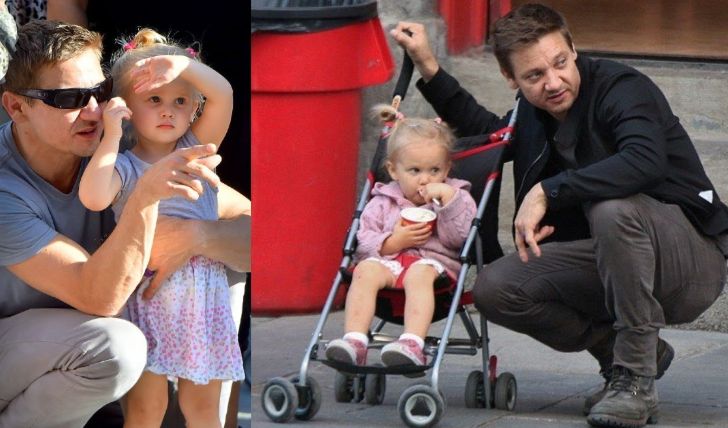 Jeremy Renner is a father of one: He shares joint custody of his daughter with his ex-wife.
A two-time Academy Award-nominated actor, Jeremy Renner's resume as an actor is top-notch. Renner is best known for playing Hawkeye in MCU's Thor, The Avengers, Avengers: Age of Ultron, Captain America: Civil War, and Avengers: Endgame. The actor played the titular character in the Disney+ series Hawkeye.
Born Jeremy Lee Renner on January 7, 1971, in Modesto, California, he had a grand debut on National Lampoon's Senior Trip. But Jenner started getting recognition for starring in independent films like Dahmer and Neo Nad. As a well-off actor, the MCU star remains ever-present in the public eye. So, many fans and media keep a close eye on Jeremy's personal life, like his married life with his ex-wife and their children. Renner has kids; he shares a daughter with his ex-missis.
Who is Jeremy Renner's child?
The Avengers star, Jeremy Renner, shares a young daughter named Ava Berlin Renner with his ex-wife Sonni Pacheco. Ava was born on March 28, 2013, nearly a year before Renner tied the knot with Pacheco in January 2014. Renner and his then-wife announced their firstborn's arrival saying they were beyond thrilled.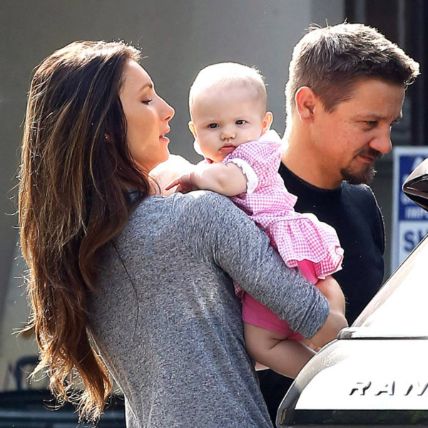 From the outside, the trio seemed like the perfect family, Ava and her mother even had cameo appearances in Renner's superhit American Hustle. But little Ava's life was soon divided between her two parents when Pacheco, a Canadian model and actress, filed for divorce in December 2014.
Jeremy Renner and his ex-wife, Sonni Pacheco, divorced in 2015
Sonni Pacheco claimed irreconcilable differences between the two and even went on to make serious allegations against the actor. In February 2015, Sonni and Jeremy Renner's divorce was finalized, and they were given joint custody of their daughter.
Don't Miss: Lauren Ridloff's Children: Learn About Her Family Life Here.
The court added a clause that Renner pays Pacheco a monthly payment of $13,000 in child support. The amount rose to $292,000 a month when Renner became one of the highest-earning actors after the 2018 Marvel movie.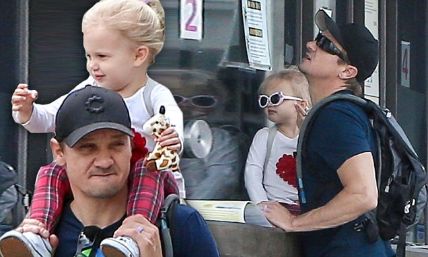 On Ava's 8th birthday earlier this year, the actor pours his heart out on Instagram. Posting a collage picture of himself with Ava, Renner writes, "I'll walk with you anywhere, from your first step to my last. I'm so blessed to share this amazing journey with you." On fathers day this year, Jeremy credits his father for setting the bar high, because of which he was able to become the best dad he could be.
Jeremy Renner's ex-wife makes abuse allegations against him!
Anyone following the drama between Jeremy Renner and his ex-wife, Sonni Pacheco, knows the endless accusations the Canadian actress has made about Renner. In 2019, Sonni claimed Jeremy threatened to kill her while requesting sole custody over her daughter.
Renner's ex-wife files for sole custody over their daughter. Source: Nicki Swift
In the submitted court documents, Pacheco cited that Jeremy put a gun inside his mouth before firing the gun into the ceiling while Ava was still asleep in the next room. Renner's ex-wife also alleged physical, verbal, and emotional abuse at the hands of the actor. The Marvel actor kept mum all this while, but it seems Renner has had it.
Check Out: Who are Sandra Denton's Kids? Learn About Her Family Life Here.
In a recent conversation with Men's Health, Renner has responded to the claims made by Pacheco. "I don't respond publicly or privately to nonsense," Renner said. He adds, "This is a matter for the court to decide. It's important to note the dramatizations made in Sonni's declaration are a one-sided account made with a specific goal in mind."
Stay connected to Glamour Fame for more information and news on your favorite stars.
-->