Jerry Stiller was the Father of Ben Stiller, Here's What You Should Know About Their Father-Kid Relationship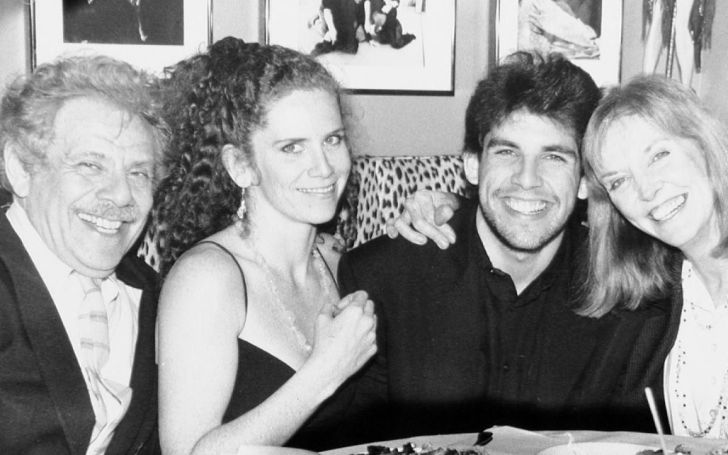 In the world of comedians, little is known about married comedy duo couples. One of the ace actors of their prime times was none other than late Jerry Stiller and Anne Meara. The recent death of Jerry Stiller at the age of 92, brought a sense of remorse for the fans that still remembered the 50s actor.
Regardless of that, Jerry Stiller left his legacy behind in the form of his beloved children, Ben Stiller, and Amy Stiller. Both of Jerry's kids pursued their interest in the entertainment industry following the steps of their father. As we reminisce the late actor, today we course to know details on the late celebrity's father-kids relation.
Family Over Career, The Stiller Family
As we all know, Gerald Issac Stiller, aka Jerry Stiller, was a commendable American comedian, actor, and author. Most of his working years were with his life partner, Anne Meara, who quit the hustling bustling world of comedy to take care of her children.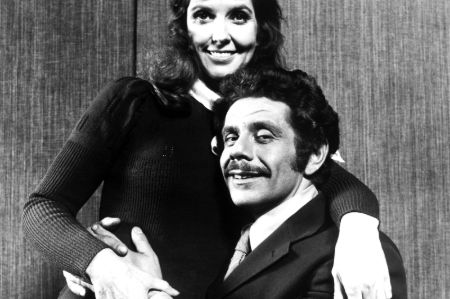 Jerry Stiller died a month before he was 93 years old.
Photo Source: Vanity Fair
The actress withdrew from her career because she felt like, with both of the husband and wife focusing on their work, their personal relations needed mending. Of course, that was what led the couple to enjoy sixty-one years of togetherness.
Father-Kids Relationship of Jerry Stiller
Before Anne and Jerry's kids arrived in the picture, they were busily rounding all of their commitments on tour, movies, and shows. Just like that at the time of the birth of their older child Amy, her father had paid enough for the doctor's bill but was nowhere in sight.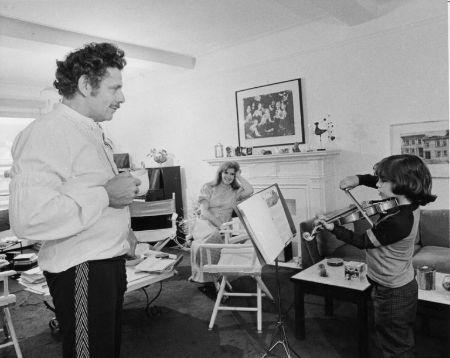 Due to work pressure, Jerry Stiller missed the birth of both of his children, Amy and Ben.
Photo Source: Esquire
It wasn't because the comedian was a bad father but because the actor was on a tour which was supposed to end four days before his little girl was born. But little Amy was born precisely four days earlier instead. Not only Amy but their father missed the birth of second child Benjamin Edward Meara Stiller as well, who was born through a cesarean.
Work And Kids? The Family Balance By Stiller and Meara
At the time when Jerry and Anna were famous, work was important. Of course, they were making a decent amount of cash, but still, they were regularly out on the roads. So, the couple figured out that at least one of them would always stay with the kids to balance things, and that's what happened.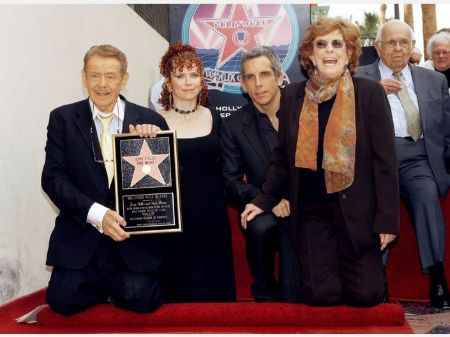 Jerry Stiller and Anne Meara receiving the Hollywood Walk of Fame.
Photo Source: Patch
However, there was one incident when little Ben happened to drink acid, and he later told his dad that he felt lonely. Being a popular actor and a father, Stiller never made the family talk about his work. He never made his kids watch his movies or ever feel like his life was vital than theirs.
You May Also Like: Music Mogul Andre Passes Away at Age 59, Find Out About Andre Harrell's Family
Both Amy and Ben were raised to be humble and down to earth by their parents, and it's what shows in their character to date. The family was and is close as ever, and Jerry's death was announced by his son on Twitter with a loving ode to his father.
Ben Stiller And Amy Stiller Personal Life
As for the personal life of the kids, Ben's movies came out to become a chartbuster in the entertainment industry with his elder sister in tow. Amy also did fine in the acting stream with films like 'The King of Queens,' 'Bored to Death,' 'Marvelous Mrs. Maisel, and 'Inside Amy Schumer.'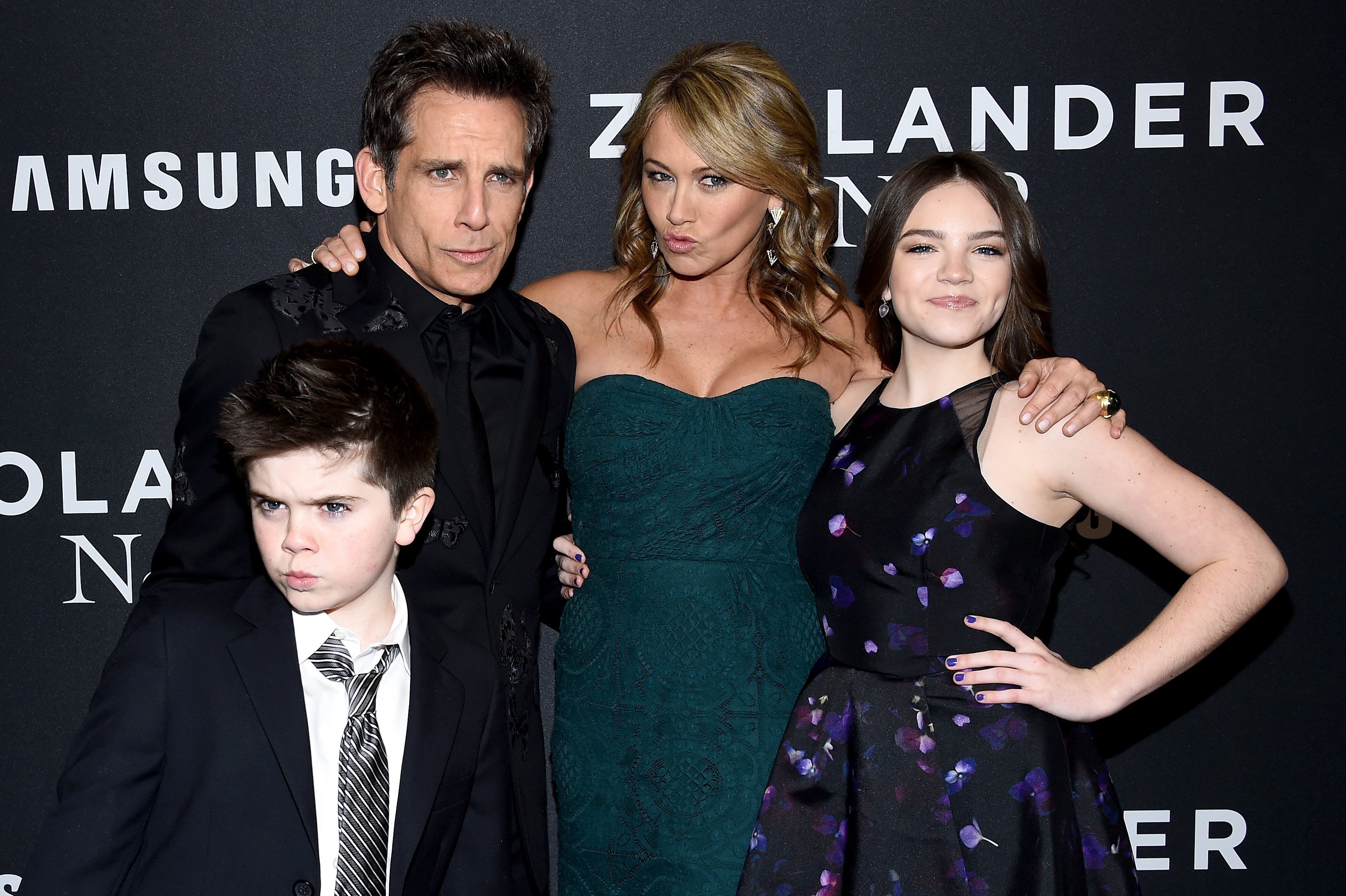 The family picture of Ben Stiller and Christine Taylor.
Photo Source: Amo Mama
Even though the daughter of Jerry likes to remain in lows with the media of her personal life, we know that his son was married to Christine Taylor before divorcing after 17 years of togetherness. He shares two children with his wife, named Ella Olivia Stiller and Quinlin Dempsey Stiller.
Also See: Stylish Star Khloe Kardashian Wardrobe Collection
We hope you enjoyed the read, for more articles on your favorite celebrities be sure to follow Glamour Fame.
-->