Jim Bob Is Reportedly Pissed After Jinger Duggar Went Blonde!
Published Sun Jun 09 2019 By David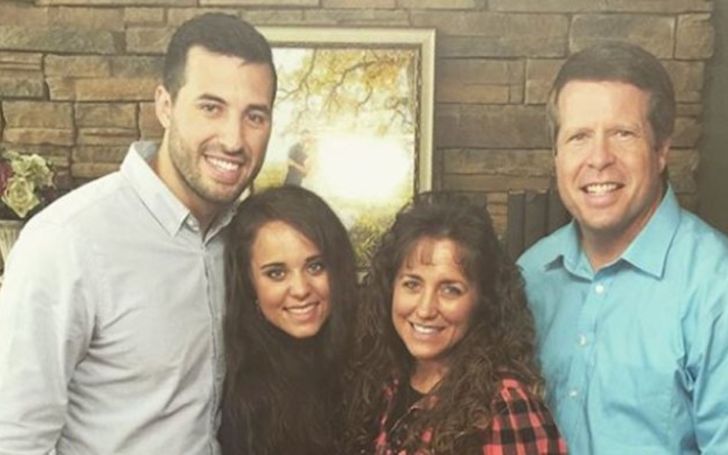 Jinger Duggar went blonde; Jim Bob is PISSED!
Modesty, chastity, obedience and "Chick-Fil-A," are the fundamental parameters of Duggar's way of life and their dress code as well. These dictate the ladies of the family should basically be as covered up as possible at all times.
Michelle and Jim Bob's daughters are abstained from behaving or presenting themselves in ways that might make them appear showy.
But as of recent, Jinger Duggar seems to have taken a stand against that. The 25-year-old is now the sole blonde in a family of brunettes.
"Decided to go with the blonde balayage this Summer," Jinger captioned the picture above.
Meanwhile, several of her famous family members have been supportive of Jinger's decision to lighten her locks:
"Spurgeon saw this pic and said 'She turned her hair gold!' Looks lovely, Jinge!" wrote Jessa Duggar, while Anna wrote, 'You are gorgeous!'
Also Read: Did Anna Duggar Just Shade Lauren Swanson?
Both Jim Bob and Michelle have yet to comment on the major change in Jinger's mien.
Jim Bob and Michelle are yet to comment on their daughter, Jinger going full blonde.
While Duggar women are in liberty to wear makeup and jewelry, major changes to one's appearance are generally frowned upon and going blonde is certainly not Jinger's only act of rebellion in recent times.
Starting from last month, reports were surging up regarding the feuds between Jinger Duggar and her parents. Speculations had it, Jim and Michelle, weren't exactly on speaking terms with Jinger.
Jinger's decision to start wearing shorts subsequent to marrying Jeremy Vuolo resulted in a major violation of the family clothing standard and cemented her place as the Duggar's resident rebel.
Jinger Duggar had also defied her parents as in April she had openly announced her support for trans community.
Just as it looked like Jim Bob and Michelle were grappling with that act of defiance, Jinger announced another decision that her folks are not exactly excited with.
Jinger, however, cleared that everything was smooth with her parents as last mother's day she candidly shared a picture with her mother along with some adoring quotes.
Along with her husband and daughter, Jinger will move to Los Angeles one month from now so that her husband can study at an area divinity school.
Jinger and her husband recently wrote 'God has made it overwhelmingly clear to us that he is leading us out of Laredo.'
The couple added through much prayer and counsel, the next step for their family is to relocate to Los Angeles to attend Grace Community Church as Jeremy pursues graduate studies at The Master's Seminary. Jinger emphasized that leaving Laredo this July will be one of the hardest things she and her husband have ever done.
Recommended: Has Jinger Duggar Finally Made Peace With Her Parents?!
Since getting married to Jeremy Vuolo in November 2016, Jinger left her family home in Arkansas and moved to Laredo, Texas, with her better half to assist him with his service work.
In the wake of subsiding into life in the Lone Star State, the pair welcomed their first child together, little girl Felicity Nicole, on July 19, 2018.
-->