Jimmy Kimmel Is In Hot Water After Comedian Tom Green Accused Him Of Stealing The Concept For One Of His Pranks
Published Tue Aug 27 2019 By Chester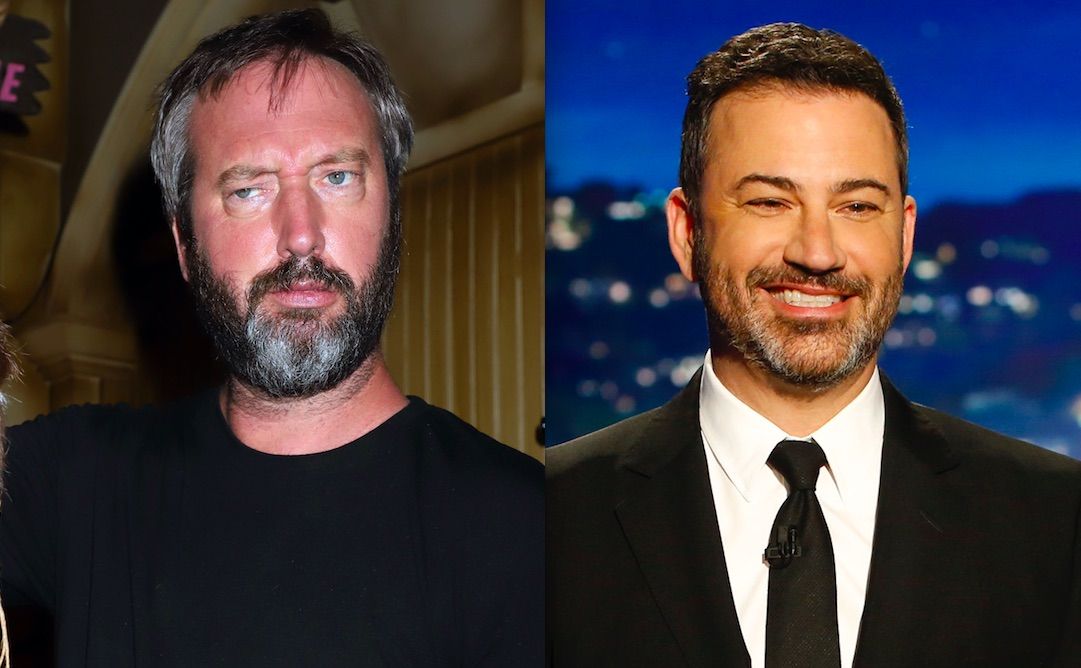 The popular Television personality Jimmy Kimmel is accused of stealing concepts of comedian Tom Green for one of his pranks.
Those of you who are unfamiliar with the Canadian comedian star, actor, filmmaker Tom Green is all that we just mentioned. Jokes apart, he is one of the reputed Television celebrity and stand up artist who used to host his own show the Tom Green Show from 1994-2000.
The backlash initiated after Jimmy Kimmel pulled out a prank to his aunt by painting the house 'Orange and Green.' Check out the exclusive clip first, which Jimmy shared among his two million followers on Friday.
But not everyone thought the prank was funny, as the 48-year-old Green shortly accused the video with copyright infringement of using one of his clips back from 1994.
The former Tom Green Show host threw shades at Jimmy taking exclusively to his Instagram on Aug. 24, Saturday.
Alongside the short clip, Tom criticized Jimmy writing,
Hey @jimmykimmel just saw your latest Instagram post where you painted your aunt's house. Wonder where ya got that idea? Sometimes I don't understand why people can copy all of my classic bits from The Tom Green Show and get no push back?
Adding sorrow in the statement, the Road Trip star added 'Love you Jimmy, but I want writers credit' and he deserves it too. All Tom meant was if you are using other concepts to entertain audiences then at least credit the artist who first performed the prank.
The news comes right after the $35 million fortune holder Jimmy made ABC pay $395,000 penalty for poking fun at the presidential alert tone.
Besides, The Boss Baby star was also recently trolled President Donald J. Trump for misspelling his name.
Jim, watch out for your pranks and jokes; otherwise, it can put you into hot water. Stay tuned and connected to find more intriguing articles on your beloved celebrities.
-->